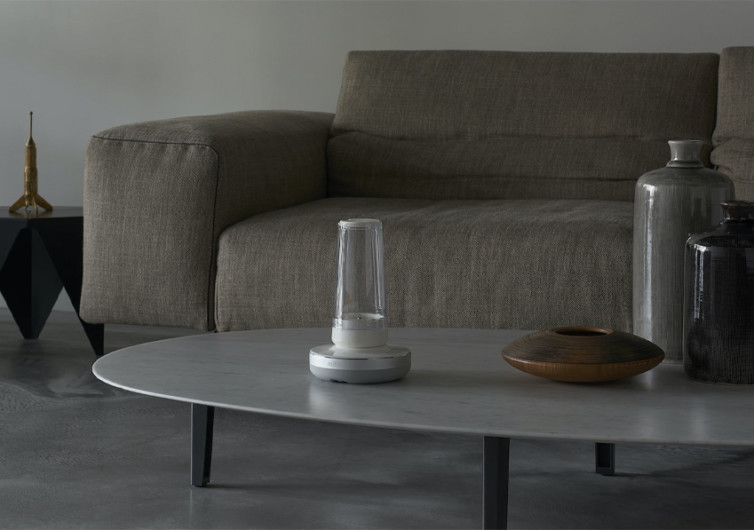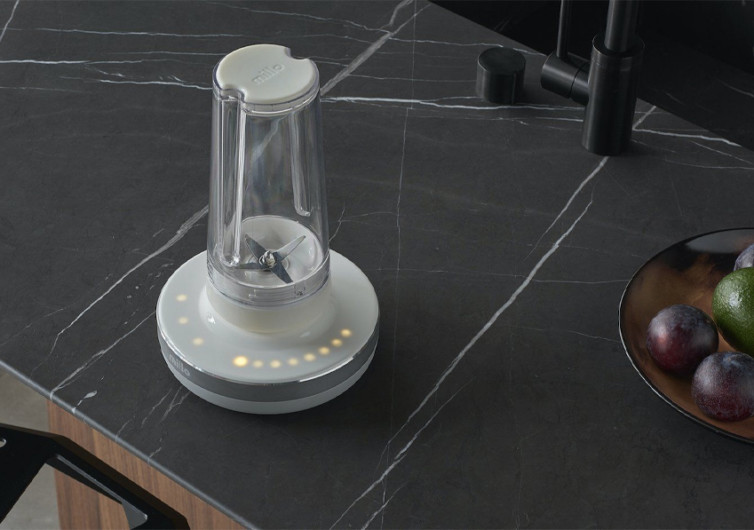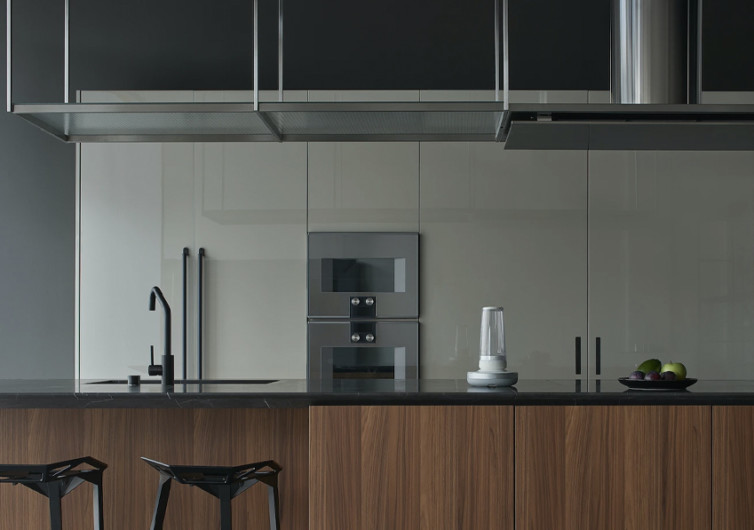 GearHungry may earn a small commission from affiliate links in this article.
Learn more
millo Smart Blender – Quiet. Lean. Smoothie Machine.
millo is a smart, portable, next-gen blender that's ultra-quiet, cord-free, and somehow capable of growing smarter.
Its anodized aluminum accents and premium Titan plastic make clear that millo is here "to provide you with a blending experience that is all about performance and all about style." Look, if this thing doesn't scream 'brand-new Mercedes Sprinter van life' to you yet, then nothing will.
Let's take a peek.
millo Smart Blender is, Indeed, Smart
Out of the box, millo smart blender offers three preset blending modes: Smoothie, Ice, and Clean. Cue each mode using the 360-degree touch-sense power base or remotely with millo's smartphone app.
The app goes further, too. Its periodic software updates distinguish millo as "the only blender that gets smarter by the month."
… and Portable
The cordless smart blender features a set of USB-C rechargeable Lithium-ion batteries in its portable base. A single 2-hour charge will power the smart blender through 10 sessions of smoothie making.
A travel-capped Smart Lid and easy-to-clean assembly make millo amenable to traveling and party-hopping.
Just don't assume that "portable" means featherweight. At roughly 7.5 lbs., this smart blender isn't that heavy, either, especially considering the circuitry, battery, and Magnetic Air Drive engine.
The secret to millo's portability, silent motor, and good looks lies in its patented Magnetic Air Drive engine.
millo's Magnetic Air Drive Engine
See, for a traditional blender engine, transferring the requisite amount of power from motor to blade requires many surface-on-surface contacts. That reiterative motion creates friction — and friction's BFF, heat. This combination of friction and heat over time wears away at the engine's components, eventually resulting in part failures after not that much use.
Spatially speaking, the traditional kitchen appliance's motor is bulky relative to its power output. If you've ever wondered why your blender's base is as big or bigger than the blender jar, that's why. What you end up with is a loud, awkwardly shaped machine with a gangly power cord and the half-life of an iPod Shuffle.
The makers of millo had a different idea for powering their smart smoothie blender: a compact, contactless, friction-free, Magnetic Air Drive engine. With Magnetic Air Drive technology, torque transfers from millo's wireless power base to the cup's blades via a magnetic coupling. In bypassing the mechanical transfer of torque used in traditional blending devices, Millo Appliances designed a comparatively efficient, quiet, and lower maintenance machine they guarantee will last "year after year."
Moreover, the Magnetic Air Drive engine enables millo to house the blades in the cup, making the smart blender easier to use and clean — a big selling point for those of us raised on 90s-era Sunbeam appliances. As for the awkward hulking base and ungainly power cord? None to speak of with this modern machine.
Did I mention that millo is 300% quieter than traditional blenders? Yet another perk of the blender's magnetic coupling mechanics.
millo Smart Blender Makes Waves
Millo Appliances initially broke onto the stage in 2017 with millo's resoundingly successful Kickstarter campaign. Fast-forward 3.5 years and the smart blender creator has picked up a handful of prestigious design and innovation awards:
It's a powerful, lean startup with a lot of knowledge, resources, and investor dough at the ready. What could be next on the millo horizon?
The Shakedown
Alright, so what will this good looking, cord-free piece of award-winning appliance run you? Oh, about €399, which, at the time of writing, comes close to $487. But with that spicy little sticker comes a comprehensive 2-year warranty, 30-day hassle-free returns, and Millo Appliance's word that this smart blender will last.
You can place your order today, but don't get too excited just yet — the company has said that it will begin shipping units in Q1 (January-March) of 2021. Exactly when in Q1? Well, no one seems to know.