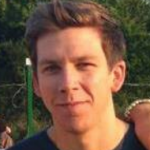 Health Benefits Of Microgreens
Despite being petite in size, microgreens pack a nutritional punch, offering plenty of health benefits. In fact, microgreens can often contain higher nutrient levels than vegetable greens that have matured for longer. Not only are they a great addition to your diet, but they're also super simple to grow on your own, especially with the help of a handy indoor herb garden kit. In our latest post, we're taking a look at the amazing health benefits of microgreens, if they aren't already part of your diet, we suspect they might be once you've finished reading.
What Are Microgreens?
Microgreens are young vegetable greens that grow to around 1-3 inches tall. Although they're small, they often offer an abundance of aromatic flavor as well as a nutrient-packed addition to your diet. Simply put, microgreens are considered baby plants that come in various shapes and sizes.
Typically, they're harvested 7-21 days after germination, usually, as the plant first leaves have started to grow. You can grow microgreens at home, indoors, outdoors or in greenhouses with the right care and attention.
Types Of Microgreens
Microgreens can blossom from many different types of seeds, each offering varying health benefits. The most common varieties that are grown from seeds are as follows:
Brassicaceae family: cabbage, watercress, radish, cauliflower and broccoli
Asteraceae family: endive, chicory and lettuce
Apiaceae family: celery, fennel, dill and carrot
Amaryllidaceae family: leek, onion and garlic
Amaranthaceae family: beet, spinach and quinoa
Cucurbitaceae family: squash, melon and cucumber.
That's a whole lot of options you can grow on your windowsill, right? What's more, you can also grow cereals such as wheat, barley, oats, wheat and rice into microgreens too. While microgreens vary in taste, depending on your choice of seeds, they're generally considered to be strong in flavor, offering a rich taste.
The Nutrients
Microgreens are jam-packed with the nutrients that our body needs. While the exact content will vary slightly, most varieties of microgreens are rich in zinc, potassium, magnesium, copper and iron.
They're a great source of beneficial plant compounds such as antioxidants.
Because they're more concentrated than mature plants, microgreens often contain higher levels of minerals, vitamins and antioxidants. In fact, one study found that they can have up to nine times the amount compared to the same quantity of mature greens.
Compared to their mature counterparts, research suggests that they also offer a wider variety of polyphenols.
Possible Health Benefits Of Microgreens
So now that we've covered the science, it's time we break it down in simpler times. It's a well-known fact that eating vegetables are good for us. But, what makes microgreens so unique?
Because microgreens contain higher amounts of nutrients, minerals and vitamins that are good for our health, we can reap the benefits from just incorporating small amounts into our diet. So, let's get into it.
Microgreens can reduce the risk of heart disease because they're rich in polyphenols; a type of antioxidant that have been linked to lowering cholesterol levels.
Polyphenols have also been linked to reducing the risk of Alzheimer's disease.
Consuming antioxidants has also been linked to reducing the risks of some types of cancer, diabetes and arthritis.
They can promote a radiant and healthy complexion.
They can boost your energy.
They're useful for controlling calories and adding colorful nutrients into your diet.
It's worth mentioning that although these benefits are associated with the consumption of particular nutrients, antioxidants and vitamins, further research based explicitly on microgreens is not yet available.
Although there isn't a ton of scientific evidence to support the direct benefits of microgreens, there's no denying that microgreens are a great addition to any diet. If you struggle to give your body the nutrients it needs, microgreens are a great solution. As we mentioned before, they may be small in size, but they are packed full of the nutrients, vitamins and minerals that we need to live a healthy lifestyle. Plus, the fact that you can grow them yourself with minimal hassle makes it even easier to incorporate them into your diet. All you need is a little sunlight and an indoor herb garden kit, and you can get started!
Sources:
Comparison Between The Mineral Profile And Nitrate Content Of Microgreens And Mature Lettuces – Science Direct
How Can Antioxidants Benefit Our Health? – Medical News Today
Health Benefits Of Microgreens – Medical News Today