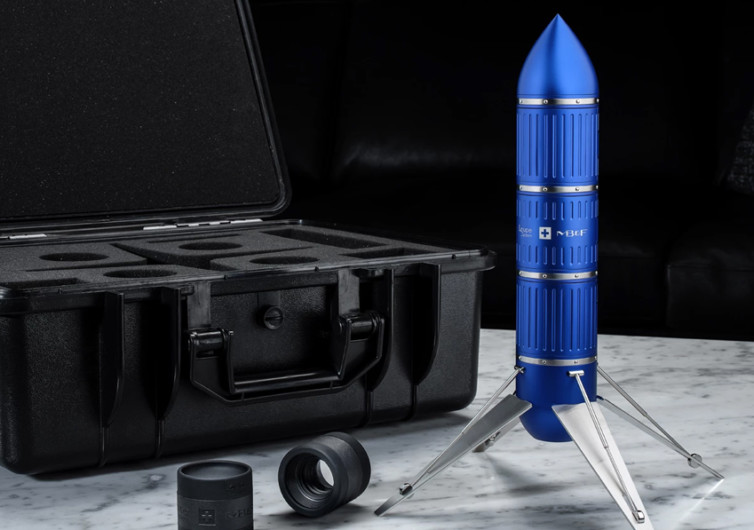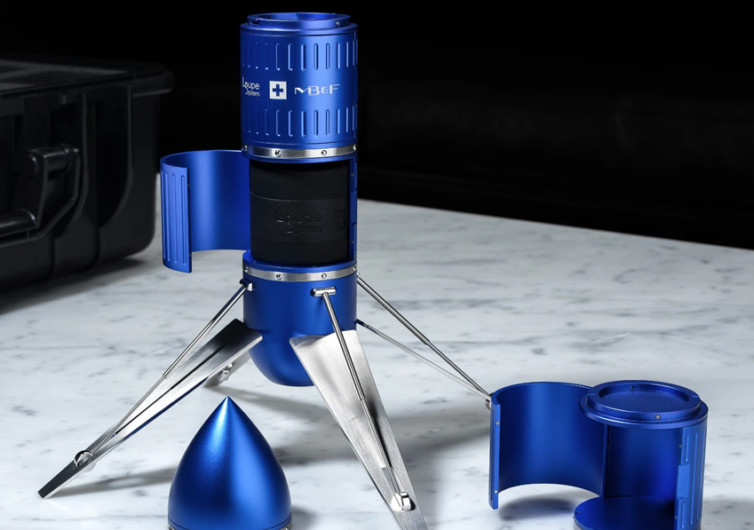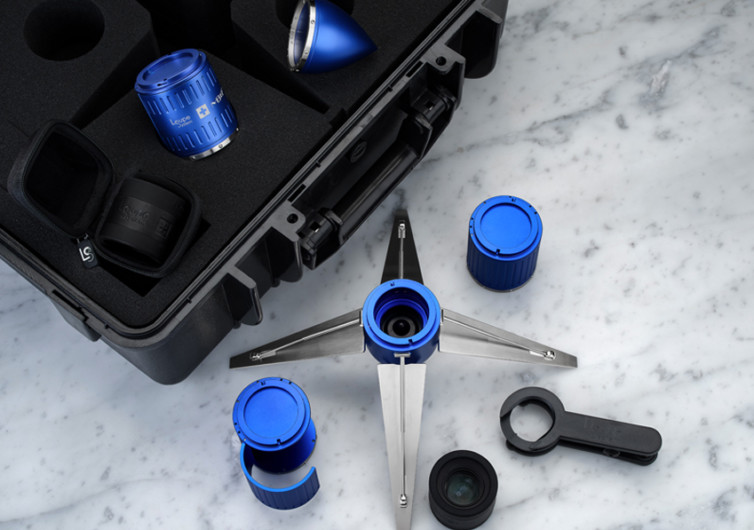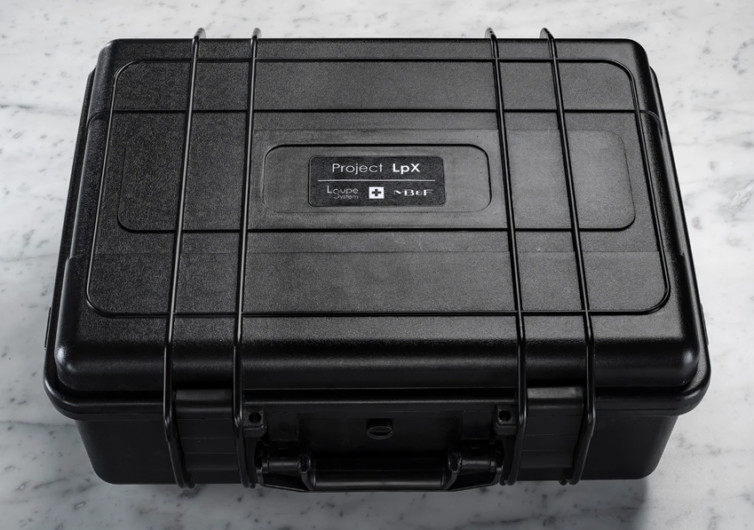 GearHungry may earn a small commission from affiliate links in this article.
Learn more
MB&F x Loupe System Project Lpx
Most people will think that the MB&F + Loupe System Project LpX is a rocket-themed desktop décor. It looks like the rockets that our parents always tell us about as kids. However, the LpX is not a rocket that you can fly one summer day. It is a system that allows you to view tiny objects.
The rocket-like loupe system is perfect for watchmakers, jewelers, and anyone who wants to view small things. You can also turn it into a miniature telescope for viewing heavenly bodies. Do not expect it to be as powerful as your astronomical telescopes, however.
The LpX comes with two pieces of loupes. They offer x3 and x6 magnification. They are enough to view the intricate movements of a watch's internal movement. What is great about these loupes is that they also come with a universal clip. You can attach a loupe to the clip and mount the device in front of your tablet's or smartphone's camera. You can now use your mobile device's camera features to take pictures and videos of delicate watch movements.
The base of the LpX features a capsule booster containing tritium. It emits a cool, greenish glow that can mimic the initial firing sequence of a rocket about to be launched. One can best appreciate the soft glow in darkened or low-light environments.
The main body of the rocket comes in three "stages", all of which feature anodized aluminum. A rocket stage connects to the one above it via a clicking bayonet mechanism. This makes the LpX rocket easy to assemble. Disassembly is also not a problem. The rocket stages can accommodate the two loupes that come with the package.
The MB&F + Loupe System Project LpX is a great tool for magnifying small objects. It can also be a great decorative item on your desk.
CHECK PRICE ON shop.madgallery.ch