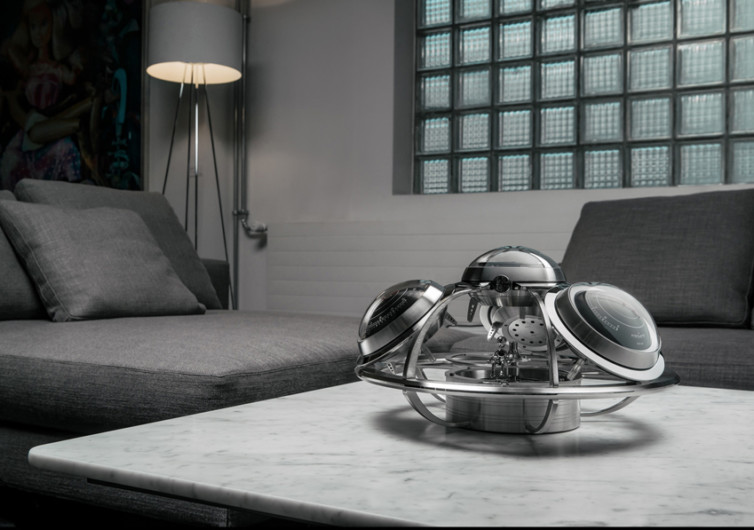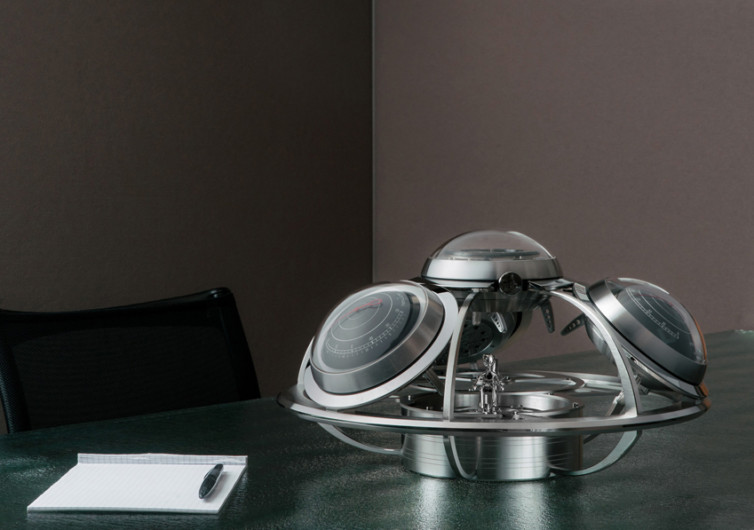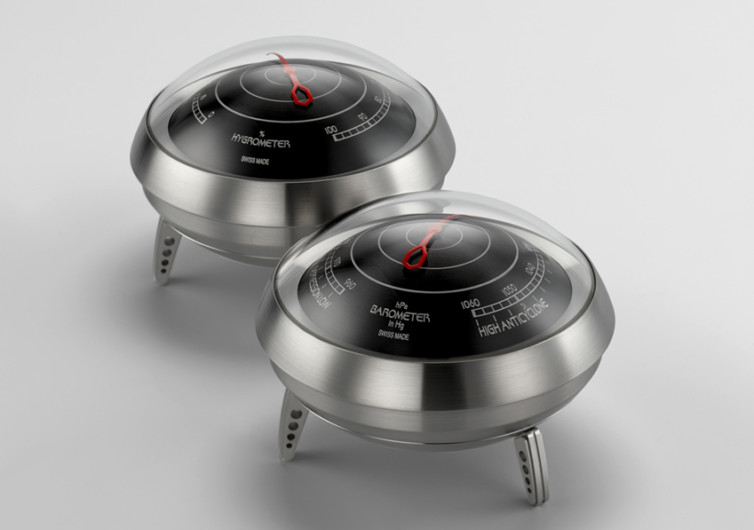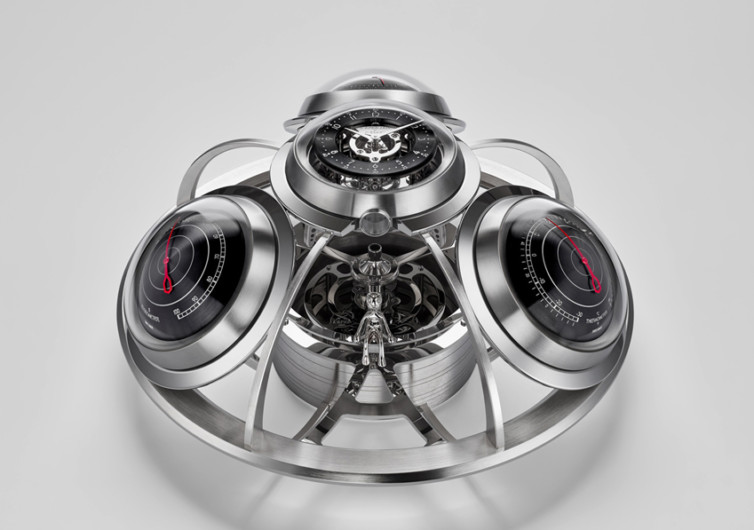 GearHungry may earn a small commission from affiliate links in this article.
Learn more
MB&F The Fifth Element
With more than 500 individual pieces of technological complexity providing the foundation to what you can consider as your very own personal weather station, the Fifth Element is a testament to the whole being more than the sum of its individual parts.
The Fifth Element is a clock, a thermometer, a barometer, and a hygrometer rolled into one planetary mother ship that is manned by Ross, an alien pilot who happens to be well-versed with life on earth. Individually, these 4 elements are already spectacular, giving you a sense of time whenever you need it, an idea of humidity levels for optimum comfort, an understanding of atmospheric pressures, and the chance to make ample adjustments to your ambient temperature. When combined, these 4 elements give birth to the Fifth Element allowing you to make more accurate weather forecasting even if you have no idea what meteorology is all about. The best thing about the Fifth Element is that even when the power is cut off such as what typically happens when a storm hits is that it will still be fully functional, giving you the much-needed information to make more appropriate decisions.
The Fifth Element is a piece of engineering ingenuity masquerading as an artwork.
CHECK PRICE ON MBANDF.COM