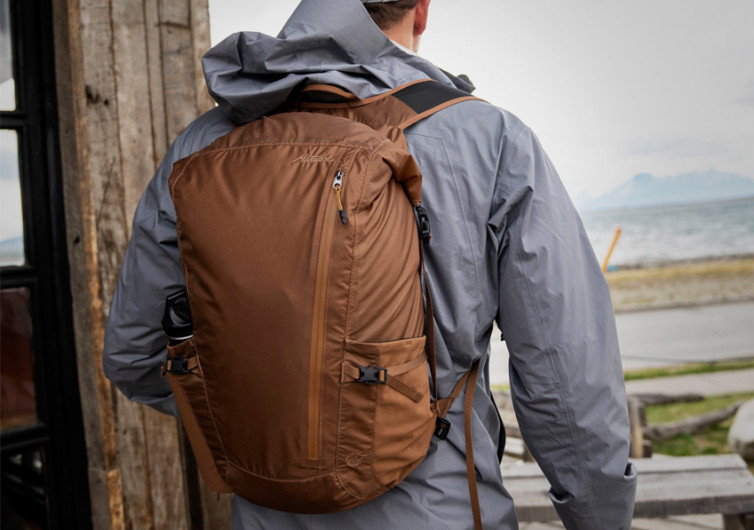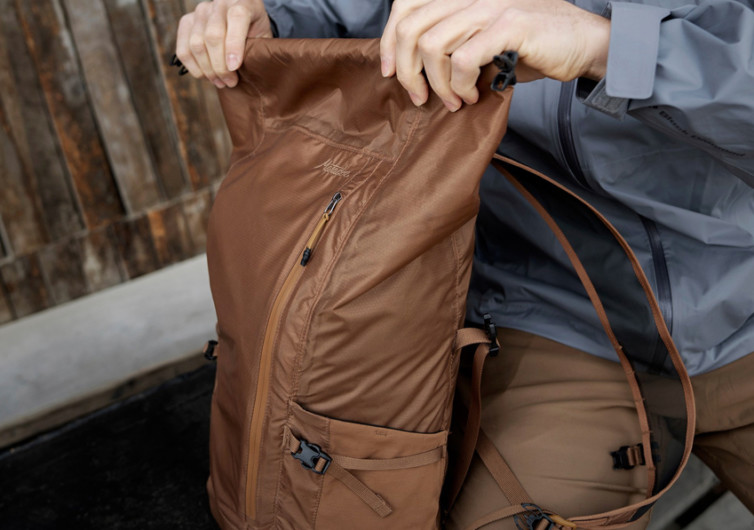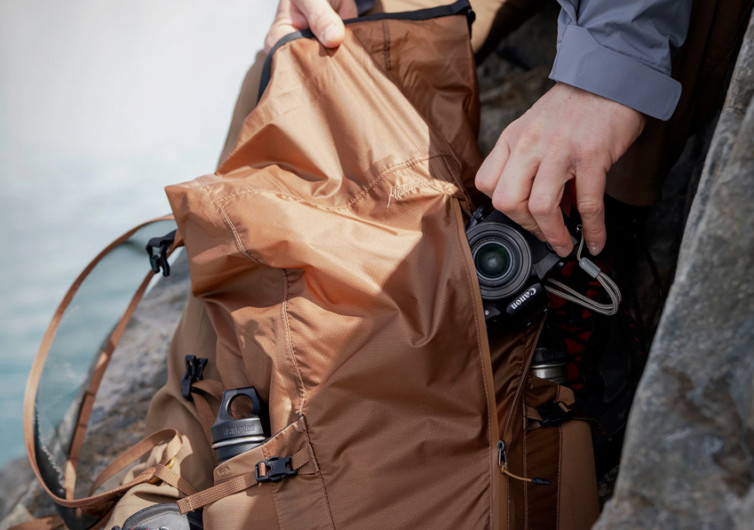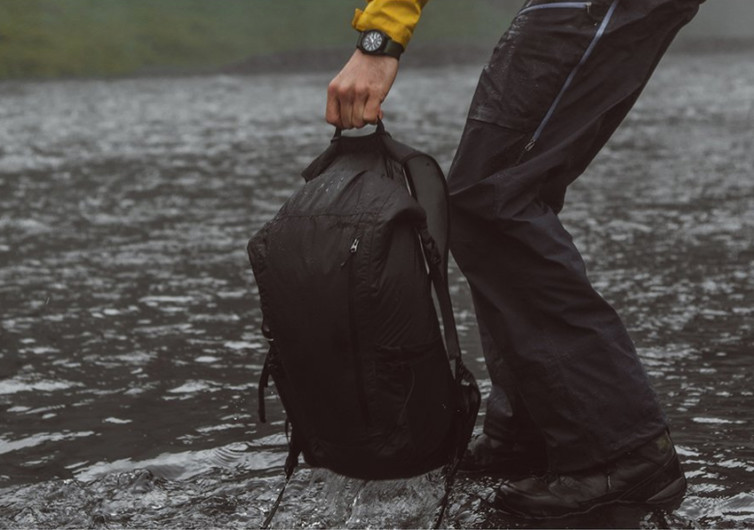 GearHungry may earn a small commission from affiliate links in this article.
Learn more
Matador Freerain24 2.0
At only 6.6 ounces and packable to a very small 5-inch long tube with a diameter of 3 inches, the Matador Freerain24 2.0 is full of surprises. It is one of the world's most capable, lightest, and packable waterproof backpack. It has technical specifications that remain unheard of in outdoor adventure bags. It is a 24-liter wonder of a backpack and one that can revolutionize outdoor adventures in ways we never thought possible.
While the Freerain24's greatest asset is its packable nature, its waterproofing is something very valuable, too. Imagine trekking the wilderness when all of a sudden, a rain shower comes along. You'd have no worries about your stuff getting soaked in the rain because of the Matador's waterproof 30D Cordura ripstop nylon fabric material. But this is not all. The shell also comes with silicone coating to further improve its waterproof capabilities. The seams of the backpack are also sealed from the inside, preventing water and moisture ingress.
Aiding in the waterproof characteristics of the Freerain24 2.0 is its roll top main compartment featuring the Hypalon technology. Since it comes with a rolled design, the 24-liter main compartment stays dry regardless of how stormy it is outside.
Matador also did not forget to integrate a front pocket for organizing your little items. This pocket features a water-resistant zipper, protecting your precious belongings inside. The shoulder straps feature a weight distributing contour, allowing them to hug the shoulders like a teddy bear would. The shoulder straps are both adjustable and non-absorbing. At least, you don't have to fret about sweat sticking on your shoulders like glue. There's a chest strap, too, that one can adjust and remove with relative ease.
The Freerain24 2.0 doesn't look much. However, its packable design and robust waterproofing can make it an outdoor adventurer's best friend.
CHECK PRICE ON MATADORUP.COM