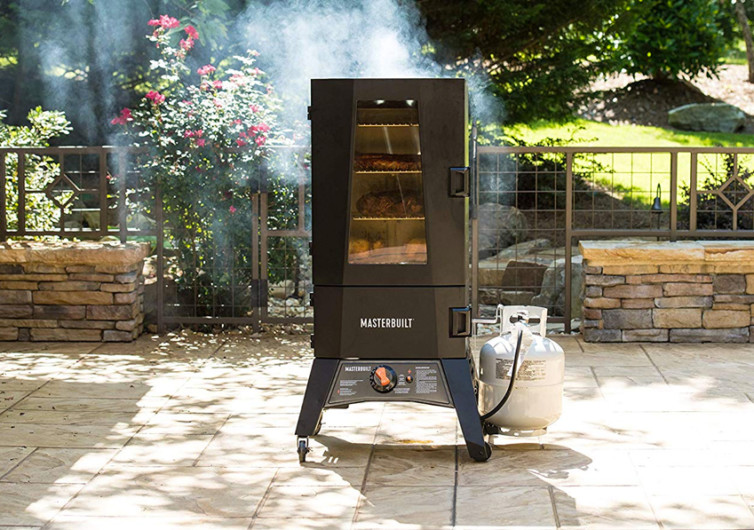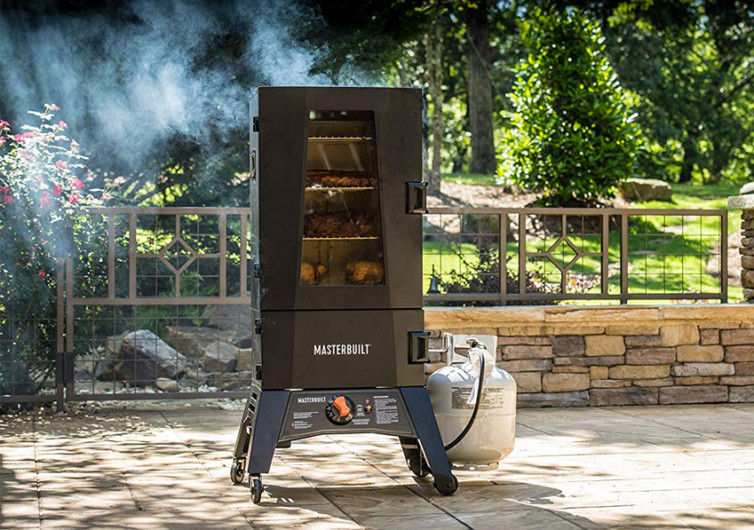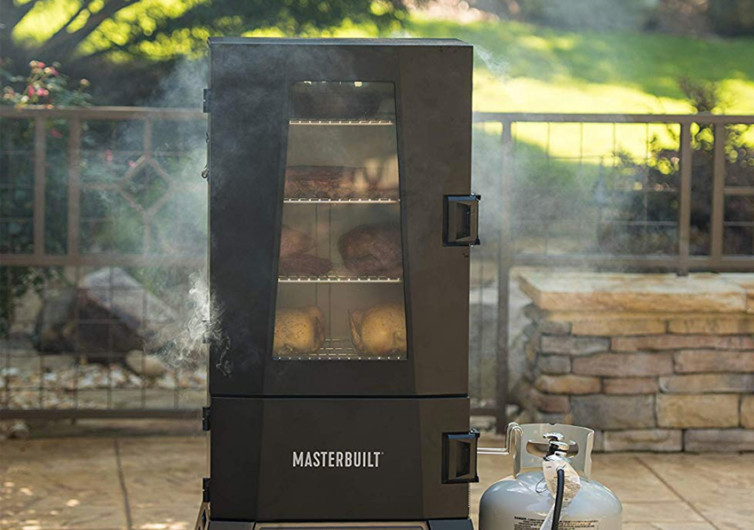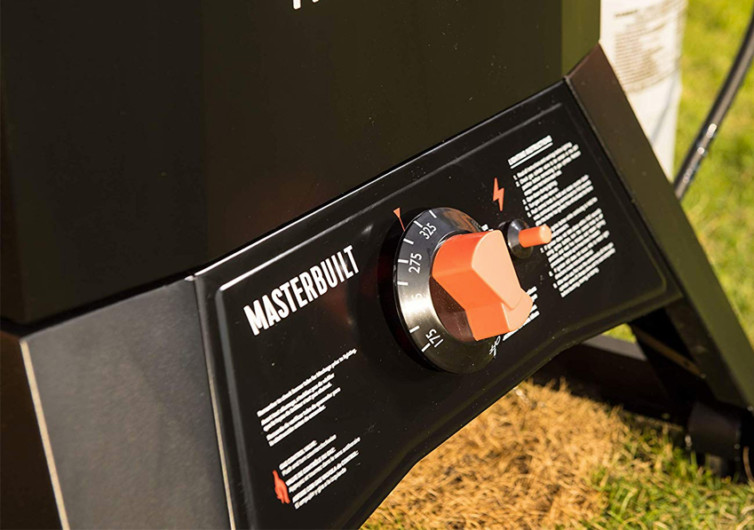 GearHungry may earn a small commission from affiliate links in this article.
Learn more
Masterbuilt Thermotemp Smoker
Very few cooking methods can impart the rich flavor of smoking. Unfortunately, most backyard smokers are quite cumbersome to set up. What you need is the portability and ease of use of the Masterbuilt Thermotemp MPS 330G Propane Smoker. The system lets you enjoy all the delicious goodness of smoked foods without the hassle of smoking.
The Thermotemp features an advanced temperature sensor that manages and controls the heat coming from the burner. You get to maintain the right temperature of the smoking process without any fear of temperature fluctuations. It is this consistency in cooking temperature that lets you smoke your favorite foods to perfection.
The Masterbuilt creation comes with a Type 1 fuel regulator. It gives you peace of mind, knowing you are using the right pressure for your smoking needs. There is also a fuel level gauge that keeps you abreast of the pressure in the system. There is also a safety valve that automatically shuts off the burner right after extinguishing the flame. The hose features strong and durable materials. The built-in heat diffuser helps ensure you get a more uniform heat distribution.
This portable smoker lets you smoke a variety of foods at the same time. It has a spacious smoker compartment divided into four racks or sections. Each rack comes with chrome coating to give it a more elegant finish. The smoker system can manage 4 pork butts, 4 racks of baby back ribs, 2 turkeys, or 12 whole chickens.
At the bottom is the wood chip tray that Masterbuilt designed into an S-shaped door. This gives you the opportunity to try different smoky flavors without ever affecting the ideal temperature of the smoker.
It doesn't matter if you are a newbie or already a pro; the Masterbuilt Thermotemp Propane Smoker is the perfect tool for backyard barbecues and foodies.