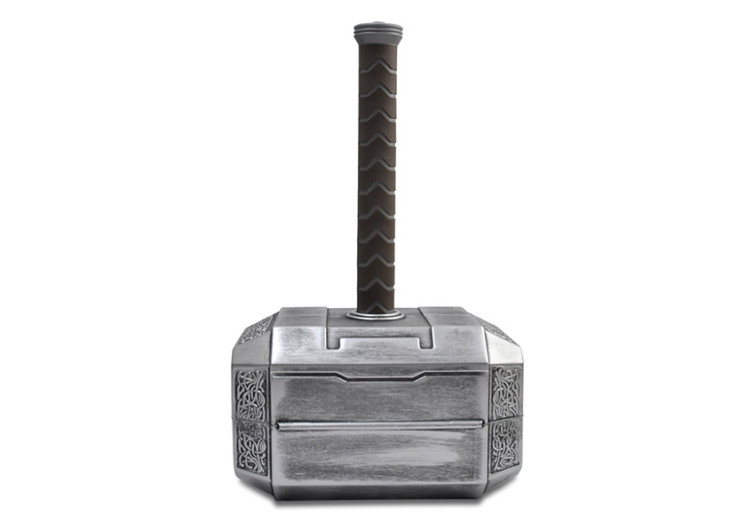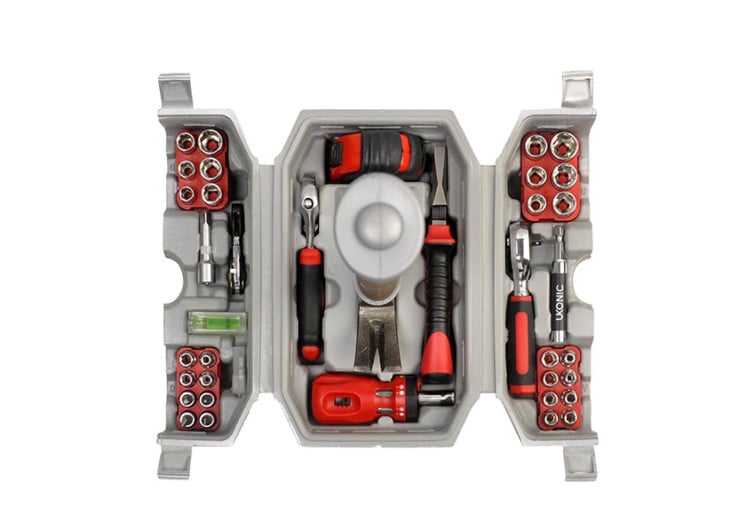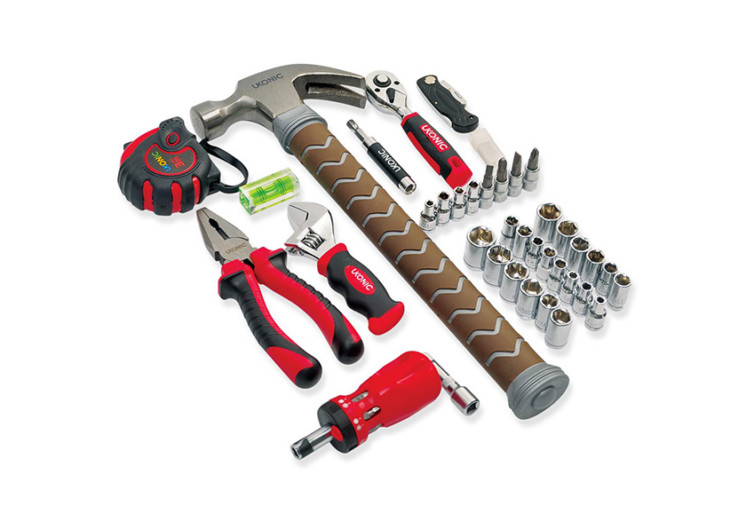 GearHungry may earn a small commission from affiliate links in this article.
Learn more
Marvel Thor Hammer Tool Set
It is said that only the worthy have the right to wield the Norse Thunder God's hammer. But you don't need to be in Asgard or be recognized by Odin as his son to wield the Marvel Thor Hammer Tool Set. It is nowhere made available for ordinary, non-Asgardian mortals.
Inside the Marvel Thor Hammer are 44 pieces of precision-engineered hand tools that covers you from hammering your way through structures, measuring distances between points, applying torque forces, and tightening loose ends alongside many other things. There are pliers, sockets, tape measure, ratchet screwdriver with bits, drive brake caliper bits, and many more. it even comes with a 4-inch folding utility knife that should be perfect for slicing some of Loki's horns or even playing mini-sword game with Heimdall. Just don't flash that around in the presence of Odin, lest you don't mind getting banished to earth, again.
But if you should be Donald Blake again, you'd find the Marvel Thor Hammer Tool Set to be more than you need to fix things at home, in your shop, or anywhere else where your hands can be very productive. Who knows, Jane Foster might also be interested in giving you a hand.