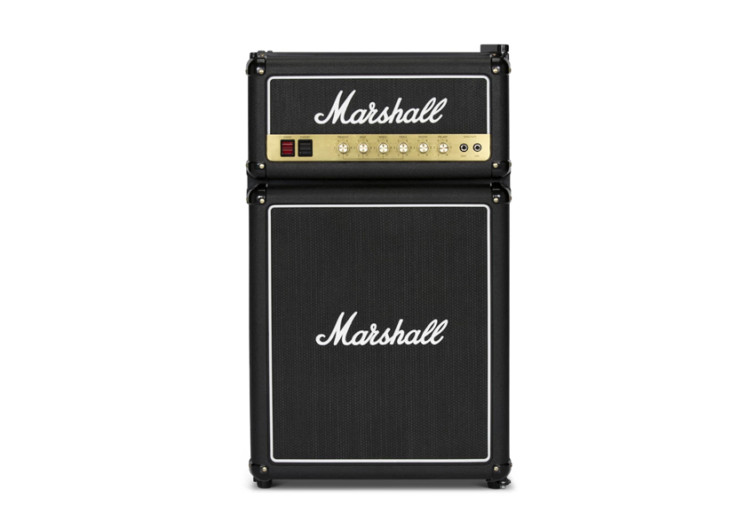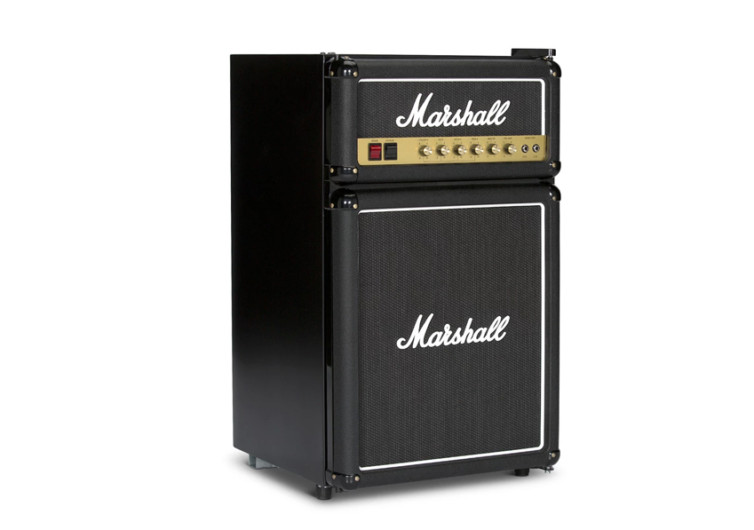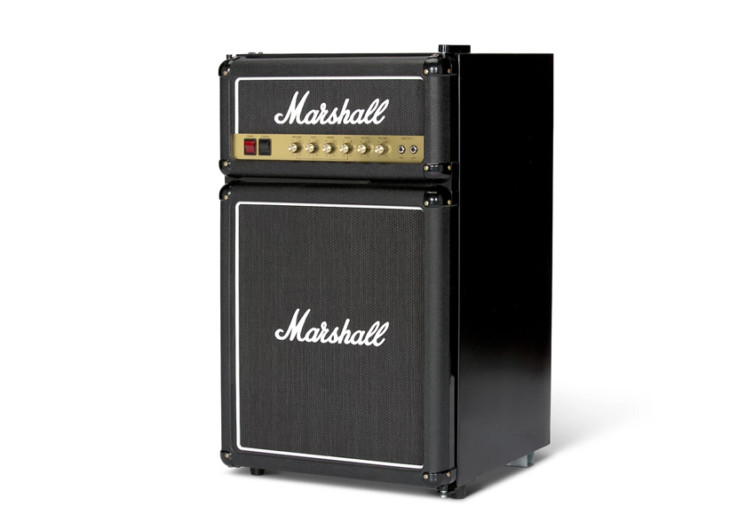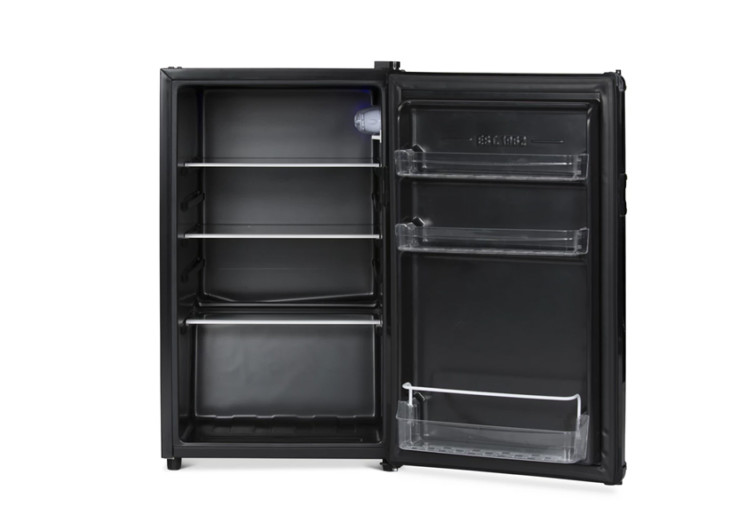 GearHungry may earn a small commission from affiliate links in this article.
Learn more
Marshall Fridge
People trust Marshall when it comes to speaker systems that deliver a concert-like performance. However, the 2019 Black Edition 3.2 is not going to provide you any of that remarkable sound experience. Instead, you will marvel at how the brand was able to create a bar fridge like no other.
The 2019 Black Edition 3.2 is Marshall's take on what a medium-capacity bar fridge should be. It remains true to its roots by designing the refrigerator in the classic Marshall speaker silhouette. It features the same black fret cloth that you see in many speakers of the brand. There are 6 audio control knobs that adorn the front plate, along with a few other "classic" Marshall speaker elements.
The bar fridge is spacious enough to accommodate 2-liter bottles as well as regular-sized cans of your favorite beverage. It has a capacity of 3.2 cubic feet and is 18.5 inches deep, 31.1 inches tall, and 17.7 inches wide. There are transparent trays in the fridge that are very easy to remove. This makes it super easy to fit almost anything in the Black Edition 3.2 by removing some or all of the trays.
The front leg of the Marshall Bar Fridge is also adjustable. It comes with a thermostat that allows you to control the temperature between 34 and 48 degrees Fahrenheit. It is enough to keep your beverages and food items cool.
Both inside and outside the bar fridge come with a matte black finish. The tub also features a matte black finish, complete with white accents. There are 7 LED cluster lights in cool Arctic blue. One can also replace the light bulb to suit one's preferences.
The 2019 Black Edition 3.2 Marshall Bar Fridge is a great cooler to put in your studio or personal den.
CHECK PRICE ON marshallfridge.com