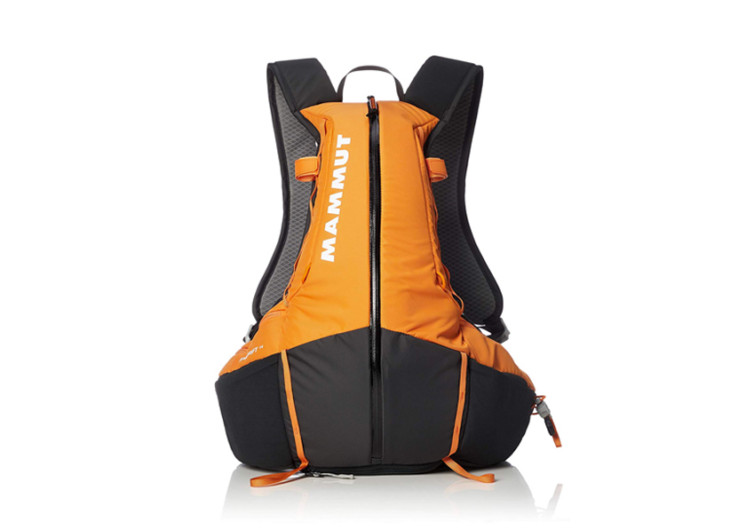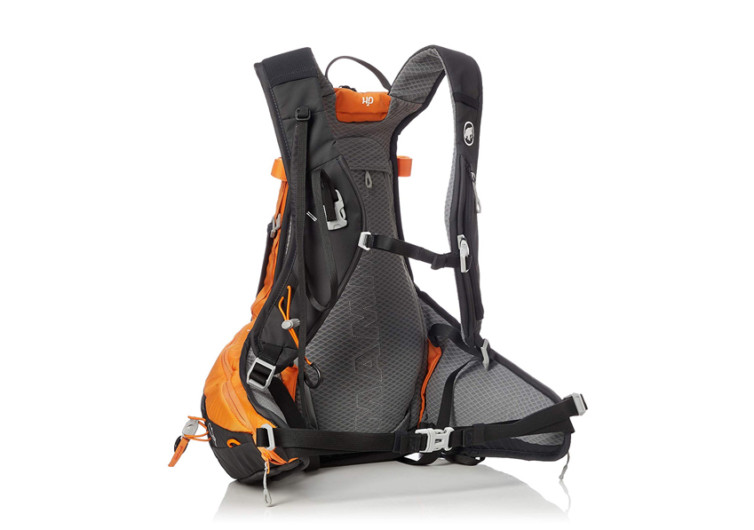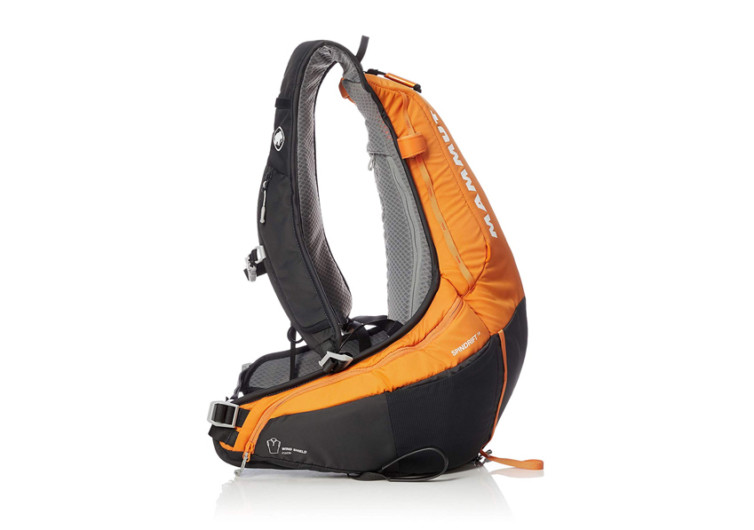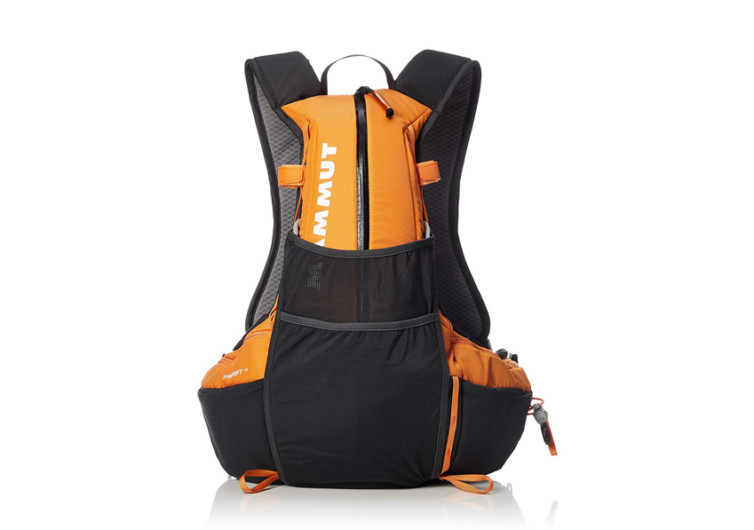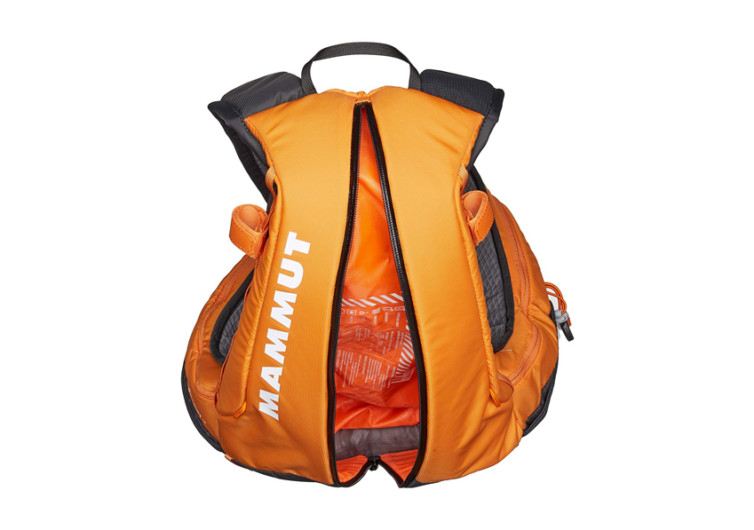 GearHungry may earn a small commission from affiliate links in this article.
Learn more
Mammut Spindrift 14 Backpack
It may have a small size for a backcountry backpack, but the Mammut Spindrift offers a handful of neat features that larger backpacks can only dream of. It boasts of a very unique and stylish design plus functionality that very few backpacks can match.
This 14-liter capacity backpack features a very slender profile, making it look more like a vest than it is a backpack. What you don't know is that there are a number of surprises on the Spindrift that makes it a venerable backcountry backpack. There's a place for the different gears in your arsenal to make your outdoor adventures more worthwhile.
The main compartment of the Spindrift comes with a dual zipper system. This gives you front and rear access to whatever you decide to put inside. It's the perfect solution for those who find it cumbersome to reach for their gear from the front. There is a network of pockets, attachments, straps, and loops on the Spindrift for managing the other stuff for your adventures.
There's a hydration sleeve on the Spindrift so you'll never worry about going thirsty on the long haul. The shoulder strap also comes with a mesh pocket that's large enough for your water bottle. It's a supplementary system that can get you additional days on the trail without stopping for a drink.
The Spindrift also comes with hip belt pockets that can accommodate your skins, snacks, gloves, smartphones, and other items. Mammut is also including in the Spindrift a wind shield jacket. This is perfect for keeping you warm in case Mother Nature starts acting up. You will still feel the wind chill but in a more comfortable way.
The Mammut Spindrift is a sporty backpack designed for backcountry adventures. It's built for the most adventurous spirits and the toughest trails.