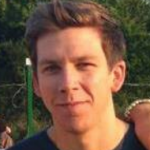 How To Make Yourself Organized
If there's one truism that can be applied to most people's experience here in the early 21st century it's that there just not enough time in the day to get everything done. All it seemingly takes is a single event – an unscheduled visit to the doctor, a dead battery in the car, even something as simple as oversleeping – to pull the rug out from under the juggernaut of your nonstop life and set you back days. Why is that? Part of it is the fact that more people are working longer hours than ever before. But it's more than that. It has to do with the level of organization, or lack thereof, that underpins our busy schedules.
Organize Your Way to a Happier, More Productive Life
Highly organized individuals are better able to absorb and transcend an unexpected setback than those who are organizationally challenged. When an unexpected event knocks them for a loop all the mechanisms are in place to right the ship quickly. Whereas the unorganized tend to be left with little more than questions: "What was I supposed to bring to the meeting?", "What did I do with that new password?", "Honey, have you seen the car keys?" etc. In order to help you stop being late and become more the former and less the latter we now present 10 essential tips every man needs to be organized going forward.
1. Always Leave Your Keys in the Same Place
Always. There should never be the slightest question or doubt about where the keys are. They're in the same place you always leave them. If you ever find yourself patting down pockets or looking under loose papers on the kitchen counter for your keys it's time to end the madness and provide your keys a home. It can be anywhere in the house as long as it's the same place every time. Retrieving your keys then becomes a matter of muscle memory and not a matter of short-term memory.
So carve out a place on the dresser or in one of the drawers in the kitchen or on a peg next to the door and put your keys in that spot each and every time you arrive home. No buts. In addition, when you leave the house always make sure you carry your keys in the same pocket of your pants or the same pocket in your purse or your various messenger bags. This way, again, you eliminate having to remember where you put them. They're right where they always are. To make your life even easier, make sure you get one of the key finders from our list.
2. Carry a Notepad at all Times
The human brain is an amazing thing. Scientists and engineers have been trying to replicate its abilities for decades and are only now beginning to scratch the surface of its capabilities. But if the brain has a weakness it's that it sometimes takes in so much information that it becomes overwhelmed and things get lost or forgotten. This is especially true if we don't get enough sleep. The solution to this problem is so analog it's almost embarrassing: carry a little notepad or diary planners with you at all times.
When something gets added to your schedule, write it down immediately. If you need to bring something to work tomorrow, write it down. If you suddenly remember you need to pick up this or that on the way home, write it down. Keep the notepad and a writing pen with you at all times and refer to it before you leave the house in the morning, before you leave the office at night and before you decide to head for the checkout counter at the supermarket. This way you're never in the wrong place when you suddenly remember something important.
3. Clean out Your Wallet
There are two kinds of people in the world; those with clean, efficient wallets and those with George Costanza wallets. Unfortunately, many of us fall into the latter category and wind up carrying around a couple of pounds of our past in our wallets. As such, when it comes time to make a purchase or retrieve a business card we wind up having to dig past old receipts from Circuit City and Borders, old cocktail napkins with barely legible names scribbled on them and of course, that must have the phone number for guitar lessons (first one free!).
Do yourself a favor. Let go. It's not easy and it's going to take fortitude and determination on your part. But it's time to admit that carrying around the phone number of that person you met in Fort Lauderdale in 1998 is probably in poor taste considering you got married 3 years ago. In addition, Blockbuster isn't coming back and the odds that you're ever going to learn the guitar are remote at best.
4. Get Your Outfit for Tomorrow Ready Before You Hit the Sack
Scrambling to bring together a suitable outfit in the morning when your brain isn't online and you overslept is a classic way to get your day off to a bad start. Eventually, you head out the door 20 minutes late with mismatched socks and a shirt or blouse that was washed but never ironed. Give your morning self some love by getting your outfit for tomorrow prepared the night before. You can do this after dinner and before you sit down to watch a movie or catch up with friends on social media or go out for the evening.
Having your outfit all laid out for you when you wake up is the kind of thing that doesn't seem like a big deal when you think about. But when you emerge from the shower and everything is right there ready to go you'll wonder why you never did this before. After you get dressed grab your keys from their usual place you'll be off and running in a nice relaxed manner, instead of in a state of near panic. This will significantly improve your morning routine.
5. Carve Out a Regular Time for Food Shopping
It's nice to think that your smart refrigerator is going to keep track of what you eat and automatically place orders for what you need to the local supermarket. But the fact is the refrigerator doesn't really understand that you are trying to cut down on sugary drinks or that you didn't like that particular brand of OJ. Also, what happens if the delivery comes while you're burning the midnight oil at work? Automation is all very well and good but there's also something to be said for getting out and buying your own damn food. It's a nice break from work and who knows, you might run into a friend or two at the market you haven't seen in a while.
But while food shopping is a great way to re-engage with your personal life it's best from an organizational standpoint if you schedule a regular time to do your food shopping. It might be best to put aside the necessary time on a weekday evening and leave the weekends for other things like getting out of town and spending time with the kids.
6. Unsubscribe
Every time you visit a web page or watch a video today you're being prompted to subscribe to somebody else's dream. It's understandable if you occasionally break down and hit the subscribe button but in time all those subscriptions are going to come back to haunt you. Every time you go online you'll encounter a hailstorm of promotional emails, urgent messages, newsletters, junk mail and special offers from companies you never heard of. Your inbox will be the digital equivalent of George Costanza's wallet and you're likely to wind up deleting important stuff while trying to keep it clean.
So do yourself a favor and unsubscribe. It's easy to do and it will pay immediate organizational dividends. An uncluttered inbox is an efficient inbox and one that will help you keep better track of the important things going on in your personal or business life. Do this for all of your email accounts and watch the fog lift from your online experience.
7. Wash the Dishes
At the end of a long day you're tired and just want to drop the dishes in the sink and go drop yourself on the sofa. We get it. But there are few things as insidious as dish-creep when it comes to tossing a wrench into the day to day mechanics of living. Letting dirty dishes accumulate is not only a bad idea from a health perspective it also tends to have a negative effect on your outlook because kicking this particular can down the street won't do anything except create a bigger problem that is going to have to be dealt with at some point.
The secret to keeping the dishes clean is developing the habit of washing the dishes after every meal. And there is no other way to develop such a useful habit than to simply do it. No buts. It shouldn't take more than a couple of weeks before you start to feel funny about the idea of going to bed with dishes in the sink, and that's the way it should be.
8. Populate Your Life with Pens
In spite of all the technological progress, we have made here in the binary age most of us still regularly find ourselves in situations where we need to ask the person next to us if we can borrow their pen. This sad state of affairs doesn't have to be and is a situation that can be eliminated by simply investing in a bunch of pens and making sure there is always one within reach. That means there should always be pens on the kitchen counter, on your desk at work, in your work backpack, in your briefcase, messenger bags, purse and in your jacket pocket. Making sure there is always a pen within reach is one of the hallmarks of the truly organized and productive life.
9. Get Rid of Broken Things
Most people have a hoarder side that comes out when they contemplate what to do with broken items. When you drop the blender jar and break it don't leave it hanging around thinking you'll hit it up with some super glue someday. Get rid of it and order a replacement. When your speakers stop working don't put them on the shelf and resolve to get them fixed someday. Get rid of them. If you're still holding on to that lampshade with the water stain on it, let it go. And forget once and for all about ever retrieving photos or anything else from that PC that was devoured by a computer virus 5 years ago.
The fewer pieces of outdated tech lying around the better. The same goes for un-worn clothes, old shoes, broken lamps, cathode ray TVs, useless umbrellas, cups without handles, spaghetti sauce jars, moldering baseball caps, Thai language keyboards, skanky old comforters, cracked picture frames, old tires, and broken mechanical pencils.
10. Stick to Your Routine
At the end of the day, the thing that will pay the greatest organizational dividends is to take the above-listed tips to heart and then establish a new routine based on the modifications you've made. That way, instead of throwing on dirty clothes in a panic, searching for your lost keys and being bombarded with junk messages as you try and email your boss to tell him or her you're going to be a few minutes late (again), you can instead slip into the outfit you laid out the night before, pick up your keys in their assigned space and enjoy the fresh air as you take your nice relaxed stroll to the subway.
The Bottom Line
In these days of the 24-hour business cycle and globalization being organized isn't a luxury it's an absolute necessity. Being organized will not only help you improve your productivity, but it will also free up time you didn't know you had for other things like socializing, getting in shape and improving personal relationships.