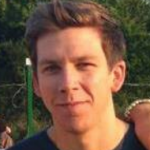 How To Take Care Of Your Razor
Shaving is an essential task for personal hygiene. A well-shaved face not only makes you look good, but also avoids the build-up of germs and dust.
However, shaving can be quite a hassle for many reasons. First off, you obviously need to spend time and energy in getting those facial hairs off your face. And probably the bigger hassle is changing the blades and razors often. Typically, you need to change your shaving blade every 10 days to get a good close shave.  This explains why manufacturers are willing to take a loss in the price of razors, as they can make it up in replacement blades.
So, how can you make your razor last longer, so you save on money and reduce the hassle of replacing your blades often. Here are some essential tips.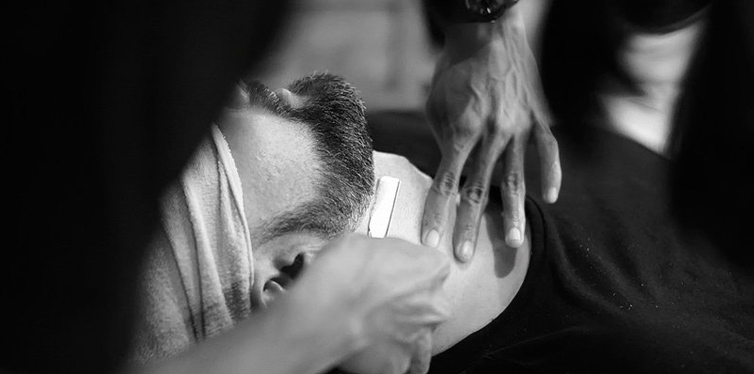 Clean your razor
When you shave, the salt, dust and dirt from your skin enter the razor blades. Within a few days, this corrodes the razor and can make the blades blunt, thereby forcing you to change them.
To avoid this, clean your razor well. Besides just washing it under a tap, use an old toothbrush to scrap the dirt and grime from your razors. Clean the razor under water first and then use an old toothbrush to remove every bit of hair, dirt and shaving cream stuck in it. Then, run the razor through water again to clean these particles.
Such a thorough clean, though takes time, will go a long way in keeping the razor and the blades clean, so you can use them for a longer time.
Prevent rust
The quickest way to shorten the life of your razor is to allow it to rust. When you leave the razor wet or damp, rust forms on it quickly. Soon, this rust corrodes the blade or just makes it go dull. This is why, make it a point to dry your razor every time after you wash it.
Pat dry with a towel
Ideally, wash your razor and pat it dry with a towel. Again, make sure you don't wipe the blades with the towel, as the linen and thread can get caught in the blades. Just pat it dry, so the droplets are removed right away.
Use alcohol
Alternately, you can dip the razor in a small cup of alcohol. When you do this, the alcohol causes the water to evaporate when it comes into contact with air. So, your razor will become dry within just a few minutes. As an added bonus, the alcohol sterilizes the blades and removes the hard-to-see dust and dirt as well.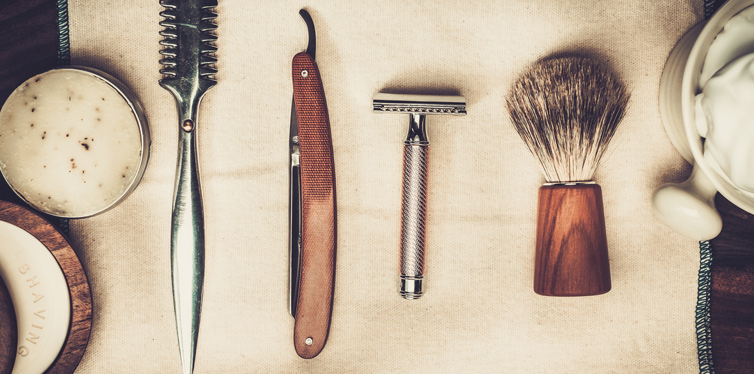 Store the razor in a dry place
What is the point of taking time to dry your razor, if you're going to put it back into a moist shower area or bathroom? Even if you keep it near the sink, it is going to get wet again by the splashing water.
This is why, it is a good idea to store your razor in a dry place, preferably away from the bathroom or inside a closet that will not be wet or damp.
Another option is to put the razor in a resealable plastic bag, if you're particular about keeping the razor in a specific area in the bathroom. You can also put the razor in a tumbler of silicon gel pieces and this will keep your razor dry.
Avoid rust
Rust is one of the major processes that shorten the lifespan of your razor and blades because they dull them fast. Unfortunately, just exposing your blades to the air can cause rust, thanks to the process of oxidation that takes oxygen from the air. Hence, there is really no way to keep the rust away if you just leave your razor on the sink or shower after shaving.
There are quite a few things you can do to avoid rust forming on your razor.
Coat with oil
A good way to increase the life of your razor is to coat it with oil. This oil will act as a barrier between your blade and the surrounding air, and this will prevent the rust from forming on your blades. You can coat it with any oil ranging from your cooking oils to beard oils. There is no need to invest in any special oil for coating.
To coat, put a few drops of oil on a piece of cotton and rub it on the blades evenly.
Soak the razor in oil
If you think, coating the razor with oil is time-consuming and you can't do it every time, take some oil in a small cup and dip your razor in it. After sometime, take the razor and check if it is covered in oil. Finally, put it in a dry paper towel, so the oil doesn't spill everywhere.
That's it! Your razor will never get rusted again.
Some people even prefer to put their razors in a cup of oil after every use to prevent the possibility of rust. This is also the easiest way to maintain your razor. If you decide to go this route, just make sure you dry the razor completely before soaking it in oil.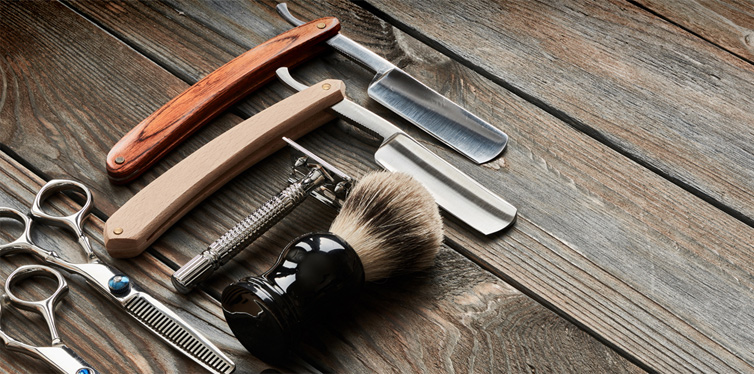 Sharpen the blades
Razor blades dull fast and this is one of the biggest reasons to change them frequently. If you want your razor to last longer, sharpen the blades often.
Rub it on denim
One of the best ways to sharpen your blades is to rub it on a denim cloth for about 15 to 20 times. But make sure you do it in the opposite direction of shaving. The cross fibers of your jeans will do a great job to sharpen the blade and maybe even remove some small dust from it.
Skin
If you don't have a denim jeans or jacket, rub the razor on your forearm in an upward movement from your wrist about 15 to 20 times. Again, make sure to do it in the opposite direction of shaving, and your blades will become sharp again.
We hope these tips will help you use your razor for a longer period of time.