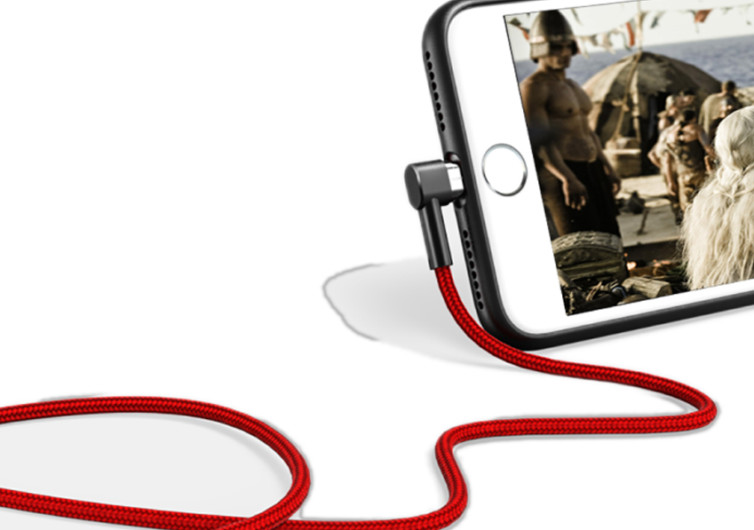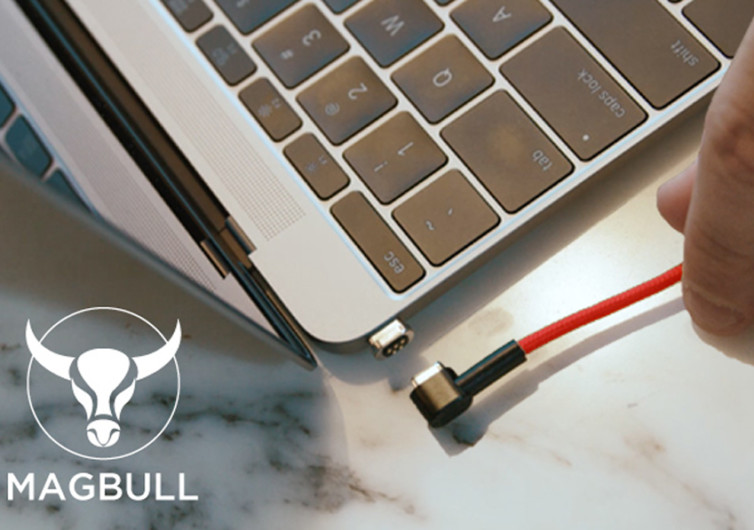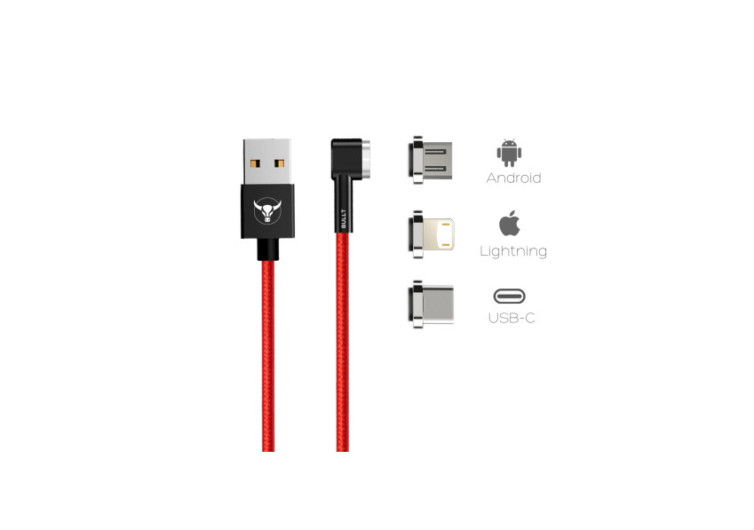 GearHungry may earn a small commission from affiliate links in this article.
Learn more
MagBull Magnetic Charging Cable
The MagBull is the planet's first universal magnetic charging cable that is perfect for MacBooks, iPhones, Androids, and other devices that have the USB-C port in their systems. One can look at the MagBull as a MagSafe-inspired charging cable solution that extends the safety of using magnetically-connected charging heads onto devices.
Forming the 2 meter-long MagBull charging cable is a reinforced system that is constructed of the same kind of ballistic material used in the production of bulletproof vests, giving it exceptionally tough and durable wiring that also keeps the MagBull essentially tangle-free. The braided nylon provides both flexibility and durability to the entire system. At the head of the MagBull are powerful connectors that are made of neodymium magnets giving you instant one-handed connection every time. The magnetic attraction is so powerful that it can even pull a mid-sized sedan. The good thing is that while MagBull's neodymium magnets are powerful, it also easily detaches from the charging adaptor to help keep your devices safe and secure.
If you understand the safety benefits of using Apple's MagSafe you'll also appreciate MagBull. And for those who haven't have any clue as to what it is all about it's time to give MagBull a try.