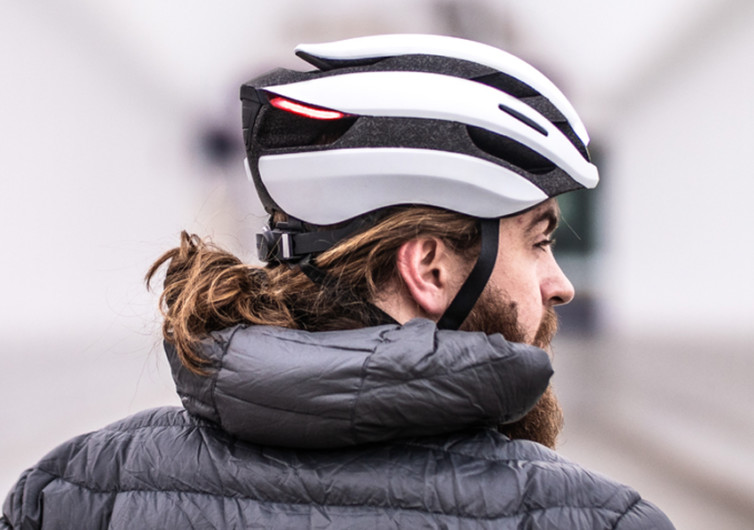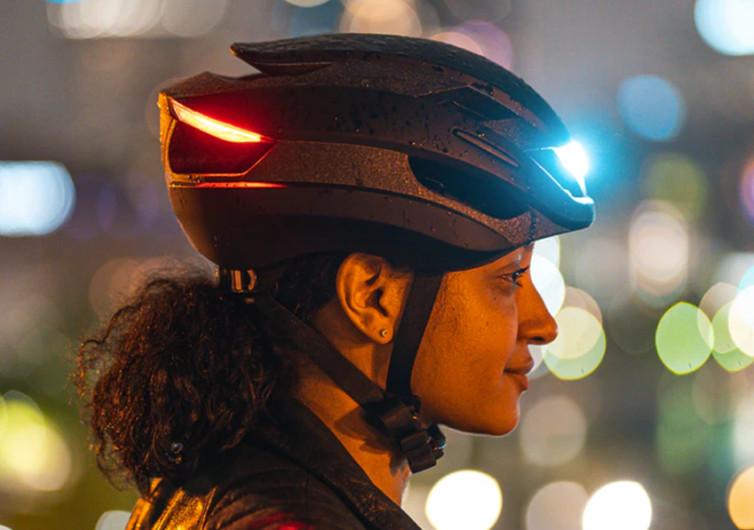 GearHungry may earn a small commission from affiliate links in this article.
Learn more
Lumos Ultra Bike Helmet
It's hard to believe that no legitimate mountain bike helmet has been designed with a compelling lighting system integrated into its shell. Bike-mounted lights don't always provide the safety you need, and lights mounted to your backpack or other parts of your kit just aren't going to ensure that motorists and pedestrians can see you in low light conditions.
The Lumos Ultra has three LED lights integrated into the helmet to help ensure that drivers, pedestrians, and other cyclists see you as you traverse your way through the night. Much like driving a car, the Lumos integrates a turn signal switch, which can be conveniently mounted to your handlebars or integrated into your Apple Watch (activated by hand signals). This system allows the user to intuitively and safely notify those around them that they intend to turn and creates the necessary buffer to traffic.
The helmet itself is sealed and water-resistant, guaranteeing the integrated lighting system is protected and remains functional at all times, under any conditions. Like almost all Bluetooth enabled devices these days, an app allows you to manage your system preferences and ride tracking. The customization options for the lighting solutions will enable you to build a profile that matches your riding needs.
Safety standards for the Lumos Ultra were also fundamental in the development of this illuminated lid. A MIPS (mitigates oblique forces) option is available for an additional MSRP of $34 on top of the MSRP $89 base price. The helmet also offers an optional visor that you can add as an upgrade, with pricing to come on that option. Additionally, the three LED lights integrated into the helmet are fully customizable via the app, so if you want to turn on your headlight but keep your taillights off, that's an option. The flexible programming lets you find the best light variation that works for your daily commute.
Finally, as you put your bike away at the end of the day, it may be time to charge the helmet. A micro USB port on the back recharges the helmet to full power, which takes approximately two-to-three hours and should last you multiple days. Once you've got that full charge again, you're ready for many hours of safer riding, knowing that motorists and pedestrians alike will see you from an appropriate distance. The Lumos Ultra can provide rides with less stress and worry for years to come.