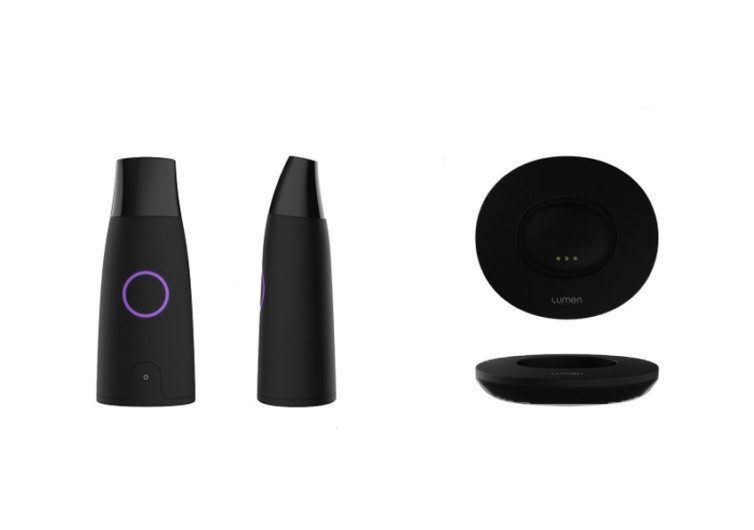 GearHungry may earn a small commission from affiliate links in this article.
Learn more
Lumen Metabolism Tracker
Most health and fitness smart devices and apps rely on the pulse rate of an individual to provide a more or less accurate picture of one's metabolic rate. Lumen, on the other hand, relies on a not-so-well-known, yet one of the most effective metabolic performance parameters to give individuals a more reliable picture of their metabolism. This way Lumen can provide more structured and more definitive plans of care that take into consideration one's metabolism.
The secret is Lumen's integration of the principles of Respiratory Quotient to determine what type of fuel is being burned or utilized by the body's cells. The human body generally uses glucose for energy. However, for more sustained energy, fat is also mobilized. As such, Lumen predicates the accuracy of its metabolic measurements by comparing carbon dioxide levels in the human breath with clinical standards. If Lumen registers high carbon dioxide levels in the individual's breath, it means the person is mostly burning glucose or carbohydrates. However, if the carbon dioxide levels are lower than usual, this is taken to mean that the individual is burning fat.
Based on these results, Lumen can then make appropriate recommendations on what can be done to improve one's metabolism or to help one in losing weight. Lumen is like having a personal dietitian and nutritionist who tailor-fits your diet plan according to your metabolism. This makes for the setting of more realistic fitness and weight loss goals. And since the fitness plan is based on one's carbon dioxide levels and not on the number of times that the heart beats, one can get more directed results-oriented activities.
What makes the Lumen quite remarkable is that one only needs a single breath into the device and it can instantly display one's metabolism on any smartphone. Traditionally, one would need to breathe a full 60 seconds to get highly accurate carbon dioxide readings. This just underscores the technological breakthroughs that the creators of Lumen have achieved shrinking a 60-second test into a single breath.
The Lumen is a simple yet powerful tool to help you set more realistic fitness and weight loss goals.
You May Also Like: 25 Fitness Gifts For Men Who Love To Workout in 2019