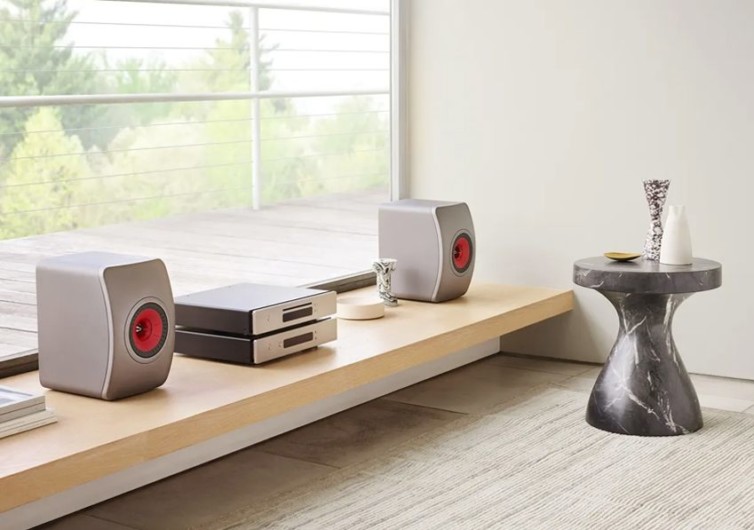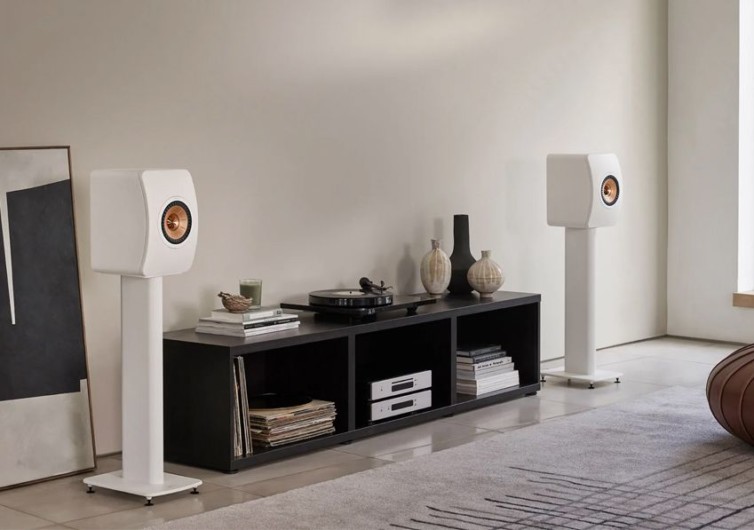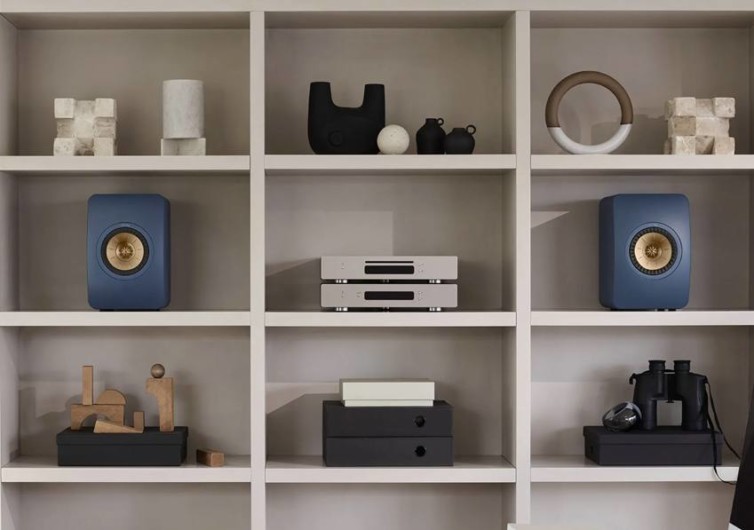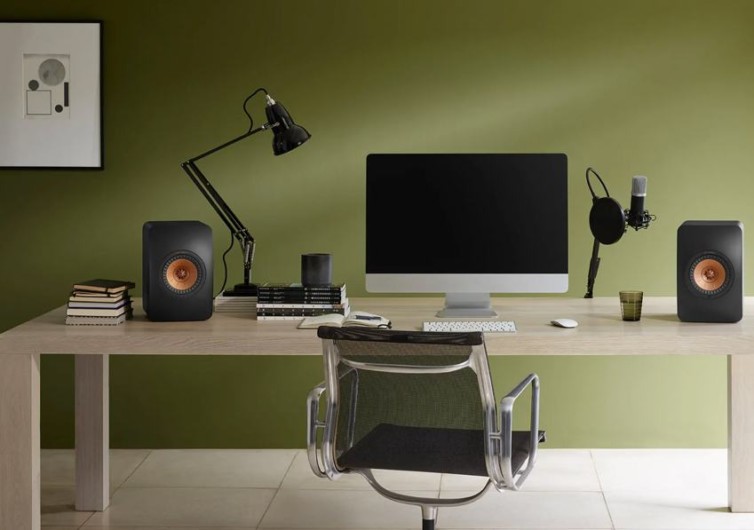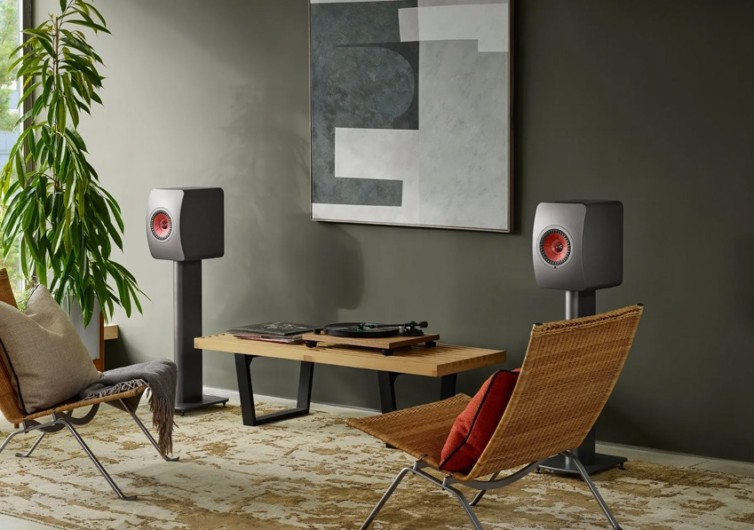 GearHungry may earn a small commission from affiliate links in this article.
Learn more
LS50 Collection – Big Sound Little Package
There's a movement afoot to bring your music as close to your eardrum as possible, you may be listening to something whilst you read this on wireless earbuds, right this second. However, wouldn't that music be more fun with others listening with you? To keep those tunes to yourself is a crime. And if you had KEF's new LS50 collection bookshelf speakers, you could crank the volume to 11 and share said vibe with your neighbors.
Kef has been in the high-fidelity game for years, often referred to as one of the best speaker makers on the planet. Their new LS50 Collection promises big sound in a small package. Let's see what all the fuss is about, shall we?
The Look
If you're going to pay top dollar for some speakers, they better look amazing, too. The exterior of the LS50 line is a smooth, matte finish. Carbon Black, Titanium Grey, Mineral White, and a Crimson Red are the color options, and a stand-in matching tint is available. While these are technically bookshelf speakers, they probably look good enough to stand on their own pedestal; tiny statuesque representations of your dedication to audible fidelity.
The Sound
"How does so much sound come out of something so small?" will be the question on all your party guests' minds as your unassuming speaker set blasts tunes into the air. If one of said guests is inquisitive enough to ask how this feat of musical fantastitude is possible, you better get them another drink because it's a long story.
Starting with the driver itself, KEF is now on its 12th generation of this piece of technology. KEF claims that the driver can push a frequency range of 47 Hz to 45 kHz, to put that in laymen's terms: the speakers offer a mega-wide range of frequency capability. Keeping all of that frequency pointed in the right direction is KEF's Metamaterial Absorption Technology (MAT), which should eliminate 99% of high-frequency distortion from the driver's rear.
You could be reasonably sure that your party guests are no longer listening to you if you rattled off all those facts. The good news is that they are probably back to vibing on your tunes, so don't sweat it.
The Price
What will this kind of auditory awesomeness cost you, you might wonder. Quality isn't cheap friend, and these bookshelf speakers start at $1,500. For an extra $450, they'll throw in a color-matched set of stands to set them upon. If that seems like a lot of dough, remember how much you paid for those AirPods.
CHECK PRICE ON EU.KEF.COM