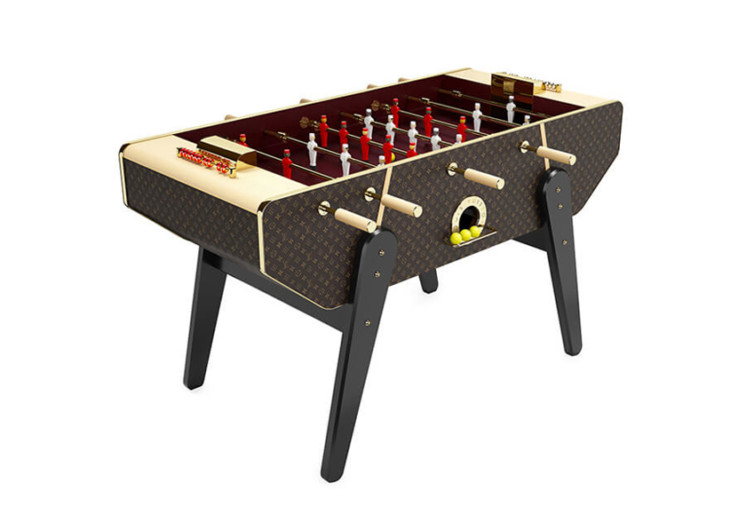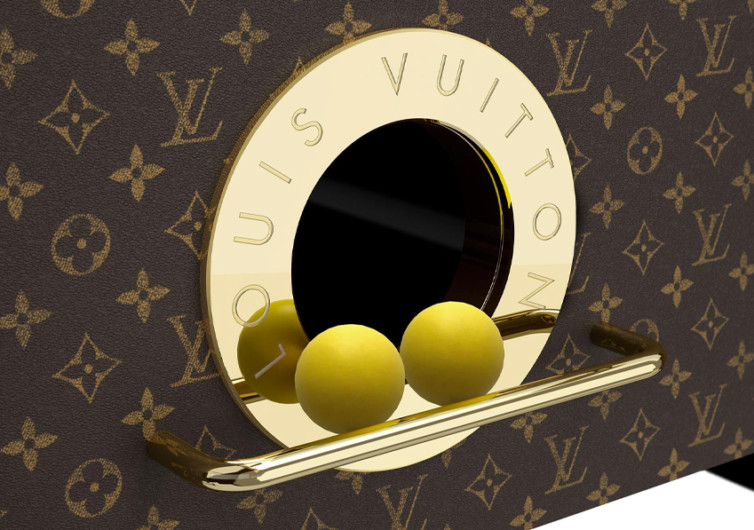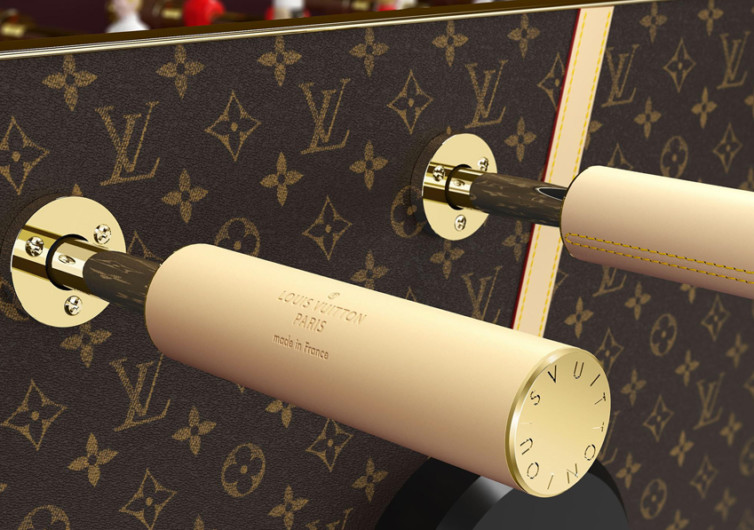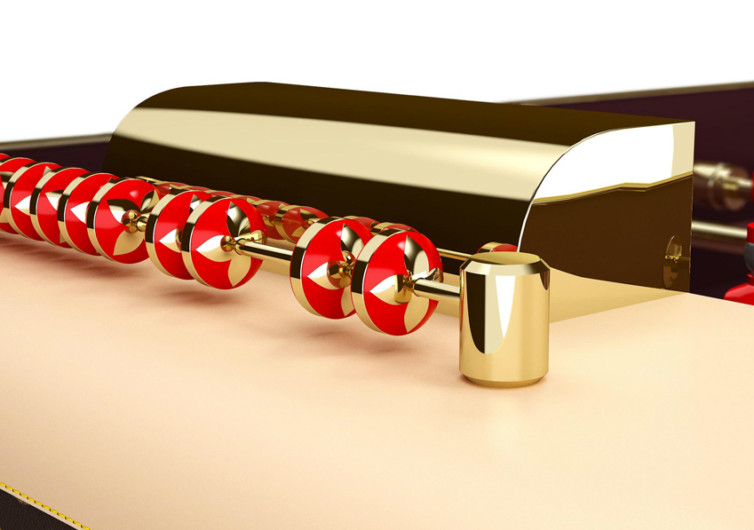 GearHungry may earn a small commission from affiliate links in this article.
Learn more
Louis Vuitton Canvas Foosball Table
The Louis Vuitton Canvas Foosball Table is the most luxurious foosball table you'll ever find. Wrapped in Louis Vuitton's famous Monogram print, it's as expensive as it is attention-seeking.
A game of foosball is always fun to play with friends and family. It's a game that anyone can play. For this particular foosball table, Louis Vuitton shows that you can turn a foosball table to something extravagant. However, it's not just the LV brand that makes this a precious game table.
Apart from the monogram print, this foosball table is made of 60% canvas and 20% cowhide. It's also made from a mix of materials – metal, wood, and rubber. The whole table is wrapped in Epi leather making it equally durable and elegant. Each piece is hand-painted and perfectly cut to show the finesse that only luxury brands have. To elevate the game table even more, the table has a beige finish on the side and the handles.
The players are not just the usual pieces you see on a regular foosball table, too. Patterned from the 1921 LV groom illustration, the players look like tall models on a bed of deep red canvas. If you're looking for something that lives up the LV name, then this is something you might want to buy. It even comes with the Louis Vuitton signature engraving on the side. It's also made directly from France.
And just like any other luxury item, prepare to pay a hefty price. The Louis Vuitton Canvas Foosball Table is made-to-order, which means that you can't simply buy it online and expect it to be delivered right away. There's a long lead time before you receive it which is something you should consider. Nonetheless, the long wait builds up the excitement of having a rare Louis Vuitton Canvas Foosball Table.
CHECK PRICE ON US.LOUISVUITTON.COM