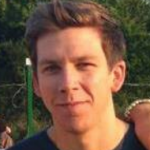 Reasons Why You're Losing Muscle
You're hitting the gym hard, working out religiously but you're not really showing any signs of any gains. In fact, quite the opposite, you're pretty sure that you are losing not increasing muscle mass. Chances are then that you're not adopting the most effective workout or nutrition plans in order to achieve sustainable results. There are plenty of reasons why you might be losing muscle or rather, just not gaining it. Some, of course, might be down to an underlying medical symptom which is preventing you from making the gains you're seeking. However, a lot of it could just be down to not feeding your muscles correctly both pre and post workout. Building muscle is a science, and there are some absolute basics that you need to be adopting to minimize muscle loss and maximize bulk. First of all, it's important to understand the very basics behind muscle building and the mechanics of what is happening in your body when you do a core workout.
Whenever you are exercising, no matter what form it might take, you are putting a strain to a greater or lesser degree according to the intensity of that workout, on various muscles and muscle groups in your body. As you do, those muscles are going through a cellular change as they're isolated and worked in more intense ways than normal. This can lead to stress and damage if you don't take care of the recovery process afterward correctly. You hear a lot about pre-workout nutrition and regimes as well as post-workout regimes, and they can be every bit as important as the workout itself when it comes to protecting your body from injury but also ensuring that you are continually making process. After a workout, your body needs to repair and build damaged and overworked muscles, and it is this very process that subsequently builds them up and makes them stronger. Neglect this important post-recovery phase by not feeding your muscles correctly or allowing them time to rest and recuperate adequately and you might find you are doing the exact opposite to what you intended – i.e., losing not gaining muscle. If you are working out consistently and still losing muscle, that's a clear sign that something is amiss and that you need to switch things up a gear in order to improve muscle growth. So keep reading on as we delve in and uncover 8 reasons why you might be losing muscle. The great news is that there is plenty that you can do to begin to redress the issue immediately.
1. Not Eating Enough
It's one of those things that people struggle to get their head around, but muscle mass, as well as fat loss, really do have a significant role in the kitchen. All that great work you are putting in down the gym accounts for diddly squat if you're not feeding your muscles correctly so that they can repair and build. Starving yourself to lose fat isn't the answer either. If you are losing muscle chances are then you're just not eating enough of the right food groups to be able to gain lean muscle. The key is to ensure that your metabolism is fired up and working efficiently so that it takes the food you give it and turns it into energy rather than storing it. If you are working out regularly and not eating small and frequent meals, your body will find other sources of fuel to burn to keep you going. Fat may well be one of those but sadly so too is muscle. What your body absolutely needs and craves in order to build and maintain muscle is lean protein. The more you work out, the more protein you should be consuming too. There's a reason why you see those buff guys in muscle vests chugging down a protein shake, and it's not just because they love the taste of Cookies and Cream! There are only so many chicken breasts a man can face eating in one day, and a protein shake is an excellent way of getting more grams into your diet. So find your favorite protein powder (they now make vegan protein powders as well) and a protein shaker and feed those muscles.
It's not just about protein though. You will have heard the word "macros" bandied around the gym too, and that topic deserves a whole post of its own as its a fascinating subject. Essentially though, you need to get the right balance of food sources to build and maintain muscle and to sustain energy levels which require taking on board the right kind, quality and amount of carbohydrates too. If you don't eat enough healthy carbs, your body is clever, and it will default to buying off that protein for energy and undo all the hard work you just put in. So, lads, food is most likely to be the No1 culprit in your loss of muscle.
2. Low levels of testosterone
As men advance in years, their testosterone levels decrease. Testosterone, of course, is the male hormone which assists with building muscle mass. As testosterone naturally, due to age or perhaps down to an illness, is reduced, the result is a loss of muscle strength and volume. This will mean that no matter how hard you work down the gym you just won't get the results you are looking to achieve.
3. Excessive amounts of Cardio Training
While it's undeniable that doing a lot of cardio, or aerobic style exercise, is great for improving your overall cardiovascular system and fitness levels, it's not great for those of you wanting to retain muscle. Cardio is highly effective at using up calories and will certainly contribute to weight and fat loss. It's a great way to kick start your fat loss goals but if you are trying to build and retain muscle, then too much cardio is going to throw your body into what is known as a "catabolic state" which in laymen's terms means that your body will try to use your muscle as a source of fuel. When that process begins, and you start to lose muscle, unfortunately, you will also lose strength, which will slow down your metabolism and you really do need both of these to be fully fired up and work on your behalf to prevent unwanted muscle loss. Cardio though is still a great form of exercise, especially if you do still have some kilos to shed, just limit it to 2-3 workouts per week (whether running on a treadmill or exercising on an exercise bike or assault bike) alongside your strength and weight training program.
4. Consistency and Dedicated are Key
Rome wasn't built in a day and nor will your rock hard, chiseled body be either. Alongside the importance of your nutrition which we've already established, you need to be consistent and disciplined with your training program. Attempt it, and you will never see the gains. We're not just talking about attending the gym consistently either. If you are starting to lose muscle, chances are that you're are guilty of a lack of consistency in some part of your life, You need to stick to your workouts as well as your nutrition plan. Make sure that you schedule in rest days so that your muscles have time to rebuild and repair and also make sure that you are sleeping well and taking on board enough water. If you are lacking in motivation or find your results are fluctuating, then it might be a good idea for you to get a workout diary or an fitness app so that you can track your exercise and the foods you are consuming. Once you see it all written down in black and white, it might be glaringly obvious where you're letting yourself down. That 3pm Dunkin Donut and quick couple of pints on the way home from work with the lads aren't going to help in your pursuit of a 6-pack. Do yourself a favor too if you do track your workouts and food, don't lie to yourself!!! You're only punishing yourself if you're not truthful about how often you're exercising and what your daily nutrition really looks like!
5. Make sure that your workouts are of a sufficient length to deliver results
This is where something like HIIT (high-intensity interval training) wins hands down in the efficiency stakes as it delivers a full body weight workout in roughly 20 minutes. However, when it comes or those muscle mass, bodybuilding workouts ideally you need to be aiming for a good 30-60 minute session so that you can carry out enough reps to work all the various muscle groups that you are looking to target. If you are short on time and skimping on your sessions, focusing more on one body part than another, then you might start to lose some of the muscle you've worked so hard to gain. Likewise, if you over-do it with the sessions, be careful to ensure that you give your body plenty of time to repair and rebuild itself in between sessions. With consistent and regular workouts while also addressing your nutrition, you can expect to see muscle gains in 4 to 6 weeks.
6. Make sure you get enough rest as well as that all important sleep
Muscles need time to repair as well as to grow, so you need to give your regular body breaks and also ensure you have optimum sleep. A lack of sleep is known to contribute to increased cortisol levels which can have an adverse effect on testosterone levels which will impact, as we've already established, your ability to build and sustain muscle mass. Cortisol is known as the stress hormone, and it has been scientifically proven to inhibit muscle recovery post-workout by dramatically interfering with the quality of your sleep patterns. You absolutely have permission to sleep like a baby for a minimum of 8 hours a night. In fact, we actively encourage you to try and do so! Keep track of your sleeping hours by using a helpful sleep tracker.
7. It's a common, and maybe you've just hit a plateau
Once you get into a routine that works for you, it's easy to slip into a bit of a comfort zone. You're enjoying your workouts, having been seeing some gains and therefore you're thinking if it ain't broke there's no need to fix it. Wrong! Your body needs to be challenged otherwise if you keep conditioning the same muscles all the time you will just plateau. OK, so you might not necessarily lose muscle, but you certainly won't see any further gains and that in itself can be demotivating and pretty soon you are in a downward cycle which eventually ends up with loss of interest and loss of muscle to boot! So to generate continued gains, add variety into your routines and switch them up regularly by adding in modifications at least every 4-6 weeks. That way not only will you stay motivated and more interested too, but your body will be challenged and stimulated in new ways which will stop you from hitting that plateau.
8. Have you considered that you might actually be doing too many reps?
While you might think that upping those reps from 8 to 10 to 12 and up to 18 might build more muscle and strength, it won't. What you need to be doing specifically if you want to develop and not lose muscle is to increase your weights and lower your reps. There's plenty of research out there that supports the claim that the fewer reps you do but, the higher the intensity of weight you lift, the more you will increase your muscular strength, size, and endurance.
So guys, if you've looked in the mirror recently and felt that you've lost some of that bulk, any one of the 8 reasons we've just identified could be the key contributing factor. So focus on the quality of your training and your nutrition in equal measure, ensure that you get plenty of rest so that your muscles can adequately recover and most importantly of all, be consistent and stick at it. The gains will come, and you will soon notice a significant improvement once again in your muscle mass and endurance.