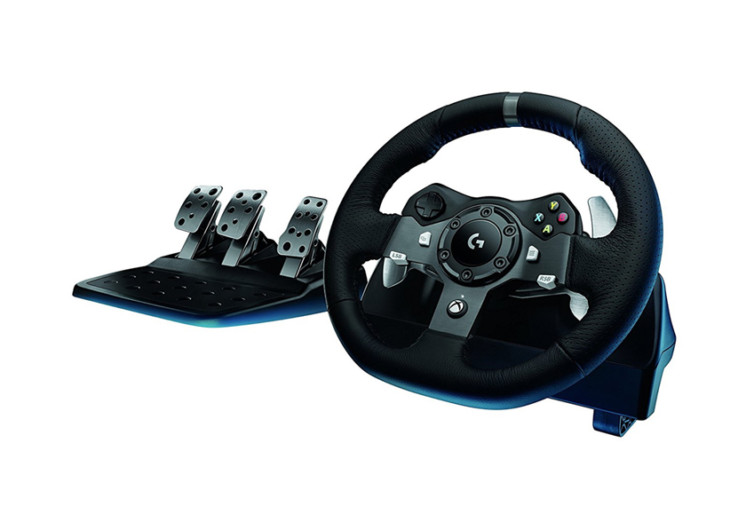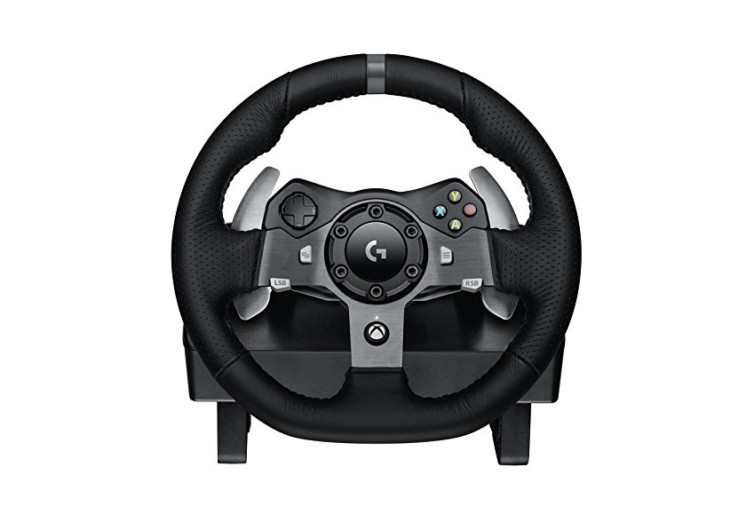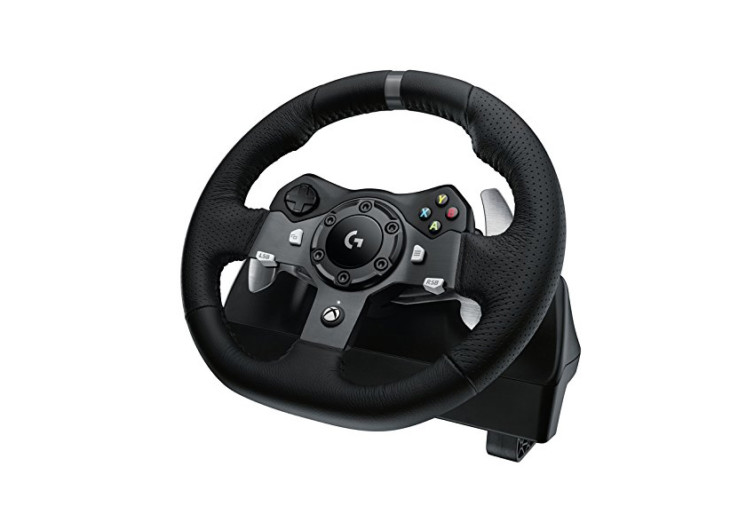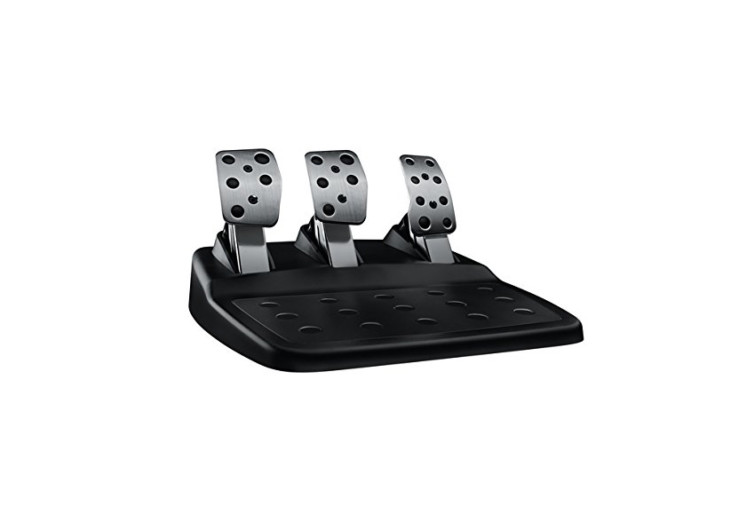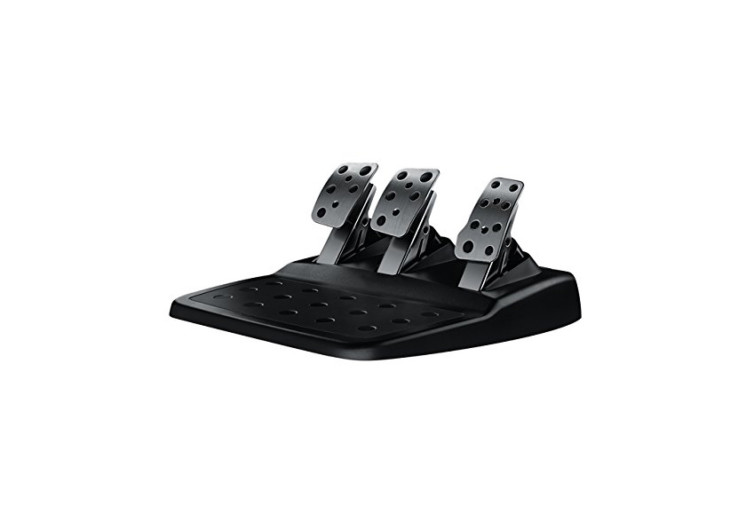 GearHungry may earn a small commission from affiliate links in this article.
Learn more
Logitech G920 Feedback Racing Wheel
Feel that adrenaline rush as you aim for the apex of a hairpin, easing on the brakes before slamming on the gas like Armageddon is fast approaching from behind. It's the thrill of virtual racing made astonishingly real by Logitech's G920 Dual-Motor Driving Force Racing Wheel. It's not just a seriously engineered gaming racing wheel; it's a complete system to get you behind that ultra-realistic wheel.
While the G920 works exceptionally well with a PC platform, allowing you to enjoy Forza Horizon 4 or even TrackMania 2: Canyon right on your Windows-based desktop, you'll have a more wonderful virtual racing experience if you have the Xbox One gaming console. After all, no PC can ever match the superb visuals of a dedicated game console.
Everything about the G920 feels so real. Even the gear shaft comes with the iconic indicators of the different gear positions complete with carefully hand-stitched leather enveloping the knob. The boot cover which runs continuously from the shift knob is so real that you'll never feel alienated every time you take to your seat and begin revving up the virtual engine on your racing sim. This attention to detail is something quite extraordinary that you'd think Logitech has purposely hired a team of designers to come up with a racing sim rig just for you.
Speaking of the gear shift knob, the G920 features a 6-speed virtual transmission that follows the classic H-pattern. We'd definitely want the paddle shift of modern F1 racecars, though. Nevertheless, the smooth transitions across the different gears should be quite an exhilarating experience. Easing on the throttle towards the hairpin turn before shifting for the kill on the straightaways should be fun.
Logitech thought about optimum stability, too. Built-in clamps ensure a more secure mounting of the Driving Force Shifter onto your table or even your existing racing rig. You'd be surprised at how sturdy the system is especially when you're all too caught up in the adrenaline rush.
Logitech's G920 gives you the ultimate racing sim experience you won't get anywhere else. It's what a pro racer would use if he wants some practice at home.
You May Also Like: 30 Gifts for Gamers in 2019