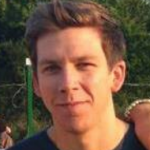 Ways To Have An Outdoorsy Lifestyle
Bored of hibernating indoors? Worry not, as warm, sunny days are just around the corner. Adopting a more outdoorsy lifestyle this summer is a great way to give your vitamin D levels a boost and make the most of the season. In this article, you will find some fun ways to live a more outdoorsy lifestyle, with activities that can be carried out all year round.
1. Go Hiking
Hiking is back in fashion. Where once it was annoying to go climbing on hills and unconquerable mountains, today, many more people are opting for the sport. Just to get out of the city and into nature is liberating.
A famous philosopher once said that when walking, the best thoughts come. And there is probably a lot of truth to it in hiking. For many people, after a long session spent in front of a computer, they enjoy the refreshing effects of hiking outdoors. Long walks instantly pump oxygen through the body and invigorate the mind.
Hiking is also a wonderful opportunity to practice some cardio training and at the same time, just let your mind wander. And for all you Instagrammers out there, reaching the top of a mountain rewards you with a breathtaking panoramic backdrop, which is worth being captured in a photo. So put on your hiking shoes and hit the road!
2. Get On Your Bike
Just like a short hike, regular time spent cycling is a great way to enjoy the outdoors. It requires no preparation, except, perhaps to pump some air onto the tires. Bicycle trekking is also one of the cheapest travel alternatives available. It means minimal costs with maximum autonomy. If the mountain bike is prepared for the trip, then there are no travel costs on the way, like those involved in car rides, such as petrol, toll, insurance, etc.
Cycling can also replace the car in everyday life. Namely, if you travel by bike to work, rather than the car, you are doing something great for both your health and the environment. Your purse will also be relieved by your new lifestyle.
3. Try Windsurfing
This trendy sport developed in the 60s and still fascinates young and old alike. Windsurfing is easy to learn and much better than the standard surfing as beginners avoid the tedious paddling against the waves; as the power of the wind is used. The sail is rotatable and tiltable and is connected to the board so you stand much easier. Experienced windsurfers have fascinated their fans around the world for years with spectacular maneuvers and tricks; which make the sport all the more exciting.
4. Go Cherry-Picking
Collecting mushrooms and fruits like wild raspberries and cherries is one of the outdoor activities that many of us know from childhood. In addition to cherries, which can only be found seasonally, there are other fruits or edible herbs, or plants that can be collected all year round.
5. Enjoy A Picnic
A picnic is a creative way to bring variety to your daily meal plan and meal schedule. Surprise your girlfriend or boyfriend with a picnic organized at short notice. Incidentally, picnics do not always have to take place only at lunchtime or in the evening. How about a moonshine picnic? You can even throw a few cushions in your garden or balcony for a cozy evening outside.
6. Have Weekly Barbecue's
Certainly, a barbecue is an outdoor activity with a very special social factor. With a BBQ, friends come together to eat, chat and laugh; and tell drunken stories, of course. Incidentally, a barbecue can be combined with other outdoor sports activities such as a climbing afternoon or a day at the lake.
If you had enough of barbecuing in the garden, then grab your camping and barbecue gear and go on an extended barbecue-frenzy weekend at a local campsite. Camping, is in itself, an activity that takes place outdoors. But there are a lot more activities to be added, such as outdoor sports at the campsite, swimming in the lake and many more.
7. Learn Sailing
Sailing is not just for old people. That may have been true once, but more young people are taking up this sport. However, sailing is not just about lazily lying on the boat. This is also allowed, but sailing requires concentration and sensitive touch. You will have to ask yourself, how do I make the right knot? How can I master which maneuver? What is the wind like? Is a storm coming? True professionals prove their skills time and again but as a beginner, you will need more time to get used to the sea.
8. Have A Go At Wall Climbing
In the last five years alone, more and more wall climbing halls have sprouted. But the trendy sport is not new. Wall climbing started as early as the 1970s and has been gaining in popularity since the 1990s. The special thing about the sport is that it is pure thrill! You get to dangle freely several meters above the ground – but always at bounce height.
9. Go Galloping
The happiness of the earth lies on the back of the horses: since time immemorial, horse-related sports have been considered elegant and graceful with noble lads showing up on horseback when hunting. But riding can do much more than that and involves several sports disciplines: from jumping to cool western riding, there is something for everyone. And yes, riding is also a very sweaty sport. In addition, a ride at any time in any weather can be a great (natural) experience.
10. Be Free On A Road Trip
The planning and design options for road trips are diverse. For example, you can drive to the sea by car, take some cool sights along the way and then rent a bungalow by the sea. Such a trip can already be described as a road trip. Although very short.
Whilst out on the road trip, you can stop by a mountain or hill for a long hike. If walking is not your thing, why not take the opportunity to have a mini yoga session? Yoga shapes the body, relaxes the mind – and is a great outdoor sport! Whether in the park, in the meadow, after a hike on the mountain top or on the beach – a few minutes of yoga anywhere and at any time is feasible. It takes only a few asanas (resting body positions) such as "the mountain," "the tree" or the "looking dog" and already the body has fueled new strength.