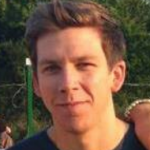 Support us! GearHungry may earn a small commission from affiliate links in this article.
Learn more
Weightlifting And Alcohol
Whether you're a real party animal or you just frequent pubs regularly, you're probably looking to learn how this affects your performance in the gym. The obvious answer is – not in a good way. Alcohol is bad for you, period! But, many people are faced with a dilemma whether they should give up on booze completely, thus taking a toll on their social life, just in order to do better in the gym. So, would it pay off?
If you drink moderate amounts of alcohol on a weekly basis, quitting booze probably won't turn you into a superman in the gym. However, negative effects of alcohol aren't the only bad thing that comes along with drinking.
For example, if you go out, you're guaranteed to stay up late. In turn, you will not get enough sleep that night. That will make you feel tired and weak, so your performances in the gym will suffer. Also, going out for a couple of drinks often entails spending time in a cloud of tobacco smoke, even if you're not a smoker yourself.
And, of course, there's the nutritive value of the booze you drink. Alcoholic beverages are packed with calories, coming from unhealthy carbs and sugars, so if you're keeping an eye on your weight, you definitely need to stay away from it.
The good news is that all of the negative effects of moderate drinking can be avoided. How? By drinking wisely. By planning ahead, you will be able to choose the drinks that won't make you feel hangover afterward. Also, you will know exactly how much to drink and what kinds of foods and beverages to eat and drink later in order to cancel out all the negatives.
Choosing the Right Drinks
Getting drunk in the evening isn't a problem; the real trouble begins in the morning when horrible hangover hits you. And that means that you can say goodbye to gym, at least for that day. Although you can find all kinds of tips and tricks for curing hangover quickly, the fact is that most of them simply don't work. Surely, those methods can make you feel slightly better, but not good enough so that you could do well in the gym that day.
The best method of dealing with hangovers is preventing them from happening. And that means not getting too drunk. The thing about hangovers is that they happen because your brain gets dehydrated as a result of too much alcohol. The solution, obviously, is to keep yourself hydrated.
There are two ways to deal with it. The first one is to stick to low-alcohol beverages, such as beer or hard cider, for example. The second method is to drink water or juice in-between shots. This depends not only on your drink preferences, but also on what you want to achieve in the gym.
If your goal is to build muscle, but stay away from fat, you might want to stay away from cocktails, which are usually full of sugar. If you are a beer lover you might also want to think twice before ordering beer, as one can of beer contains over 150 calories. And considering that a grown man should consume about 2,500 calories a day, drinking a few beers is likely to make you go over the limit.
Furthermore, the rule of thumb is that alcoholic beverages that taste nice are packed with carbs. So, if you're on Atkins diet or Keto or some other low-carb diet regimen, it's best to stay away from them. For instance, a can of beer comes with 13 grams of carbohydrate, which is more than some keto dieters consume in a day.
So, what are you supposed to drink? Well, if you don't want carbs, vodka is your number 1 choice. Guess how many carbs are there in a vodka shot? Zero! The bad news is that vodka is super strong. Its alcohol content is 40 percent ABV, so you gotta be careful not to get hammered.
Pre-Drinking Foods
A very important factor that decides whether you're gonna feel good or bad after an all-night drinking session is the food you drink during the day. First of all, let's be clear – eating any kind of food before drinking is definitely much better than drinking on an empty stomach. The reason is simple, the food in your stomach will slow down the absorptions of alcohol, so you won't get drunk instantly.
Now, it is a fact that some foods are better than others in terms of hangover prevention. During the night of drinking, your body and brain will be under a lot of stress and will need certain nutrients to help them out survive the night. And if you're a gym rat, that goes double.
You will need to have a pre-night out meal that's packed with protein in order to save your muscle mass. You will also need slow-releasing carbs in your meal, which will provide you with a constant supply of energy throughout the night. In comparison, if you eat simple carbs, your energy levels will suddenly rise, then drop, making you feel tired and sleepy. And in combination with alcohol, it can make you feel very, very bad.
You will also need your share of healthy fats. It's essential to go with foods rich with monounsaturated and polyunsaturated fats and stay away from the unhealthy fats, the so-called saturated fats. Although this is an advice everyone should follow at any time, it's essential to stick to it on your drinking day. The reason is that your liver is responsible for alcohol filtration, meaning that during the night-out, this organ is gonna be working real hard. And you surely don't want to add digestion of saturated fats to your liver's list of chores.
Post-Party Snack
After a whole night of drinking, your body is gonna feel jaded and in need of rest. And in order to recuperate, it will need food. The problem is that it's unlikely you'll be able to find a healthy-food restaurant working at 3 AM. Instead, you'll probably end up feasting on greasy high-calorie fast food. It's needless to say that this kind of meal is going to mess you up real good.
Your post-workout needs to supply your body with all the nutrients that will cancel out the negative effects of all-night drinking. At the same time, it needs to provide you everything you need for tomorrow. We're talking protein here, not energy. After all, you don't need any more energy because you're probably going to sleep after a night out. So, rather than eating pizza, a burger is a much better choice.
What to Do If You Mess Up?
The thing about alcohol is that it robs you off your self-control. Even if you planned to drink only a few glasses of fine wine for the whole night, you might end up doing shots and drinking dozens of cans of beer. If you do that, you're guaranteed to wake up with a severe headache, muscle fatigue, and generally negative mood.
At that point, you might feel like not getting up from the bed the whole day, but that's exactly what you must not do. It would only prolong your suffering. Instead, you got to get up and have a big healthy meal. Fruits, vegetables, lean meat, healthy fats – you need these things to help your body and brain recuperate.
You also need a lot of water. The fact that you're having a hangover means that you are dehydrated. You need to solve that by drinking a lot of water, but also beverages like yogurt, lemonade, tomato juice, and so on. And of course, in order to battle hangover, you need to work-out!
Day-After Workout
The question is should you modify your gym workout routine if you drank yourself to sleep last night. You might think you will be able to pull it out, but we think you need to back off. Rather than doing your regular weight lifting exercises, maybe it's better to do some cardio first? This way, you will make your blood pumping harder. The sweat will start coming out of your pores, together with all the bad things stuck inside you from last night.
And while you're doing your cardio workout, it's essential to drink as much water as you can. This way, you will flash out all the toxins, while also rehydrating your brain. After half an hour of jogging or riding the bike, you're guaranteed to feel better.
Unfortunately, it's also possible that you're gonna feel very tired at this point, so you probably won't be able to carry out with exercising. Especially not with weight lifting. The good news is that there is a solution for this. Dextrose is the word to remember!
This is a kind of sugar that's used for IV to give patients an instant burst of energy. The thing about dextrose is that your body doesn't need to digest it – it goes straight into your cells. This means that even if you're feeling tired after doing cardio, you will get the energy kick you need to do exactly the kind of weight lifting workout you planned.