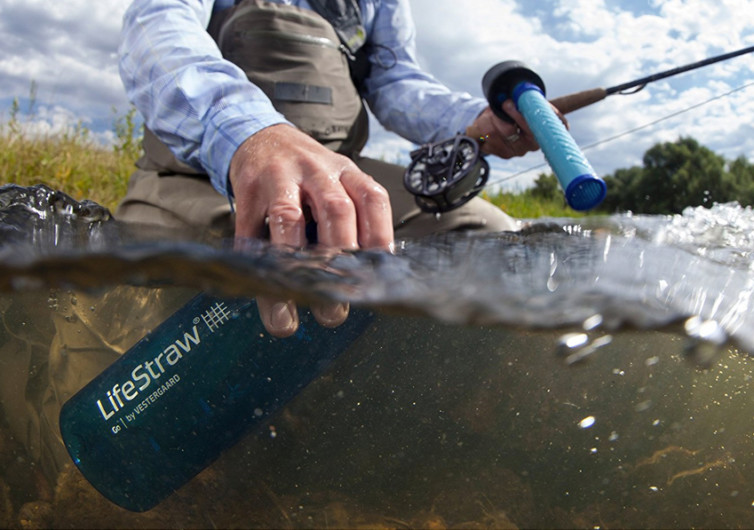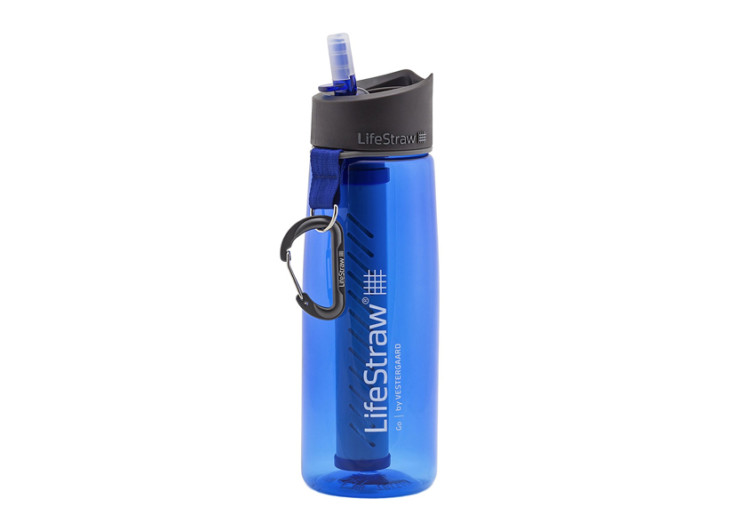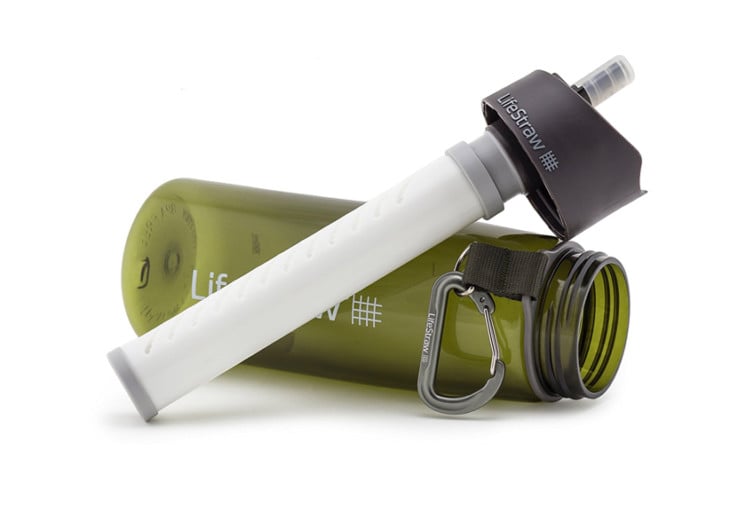 GearHungry may earn a small commission from affiliate links in this article.
Learn more
LifeStraw Go Water Bottle
Hiking can be so much fun, but if you run out of water, then you will have to source your drinking water from anywhere. This increases your risk of contracting water-borne diseases and turns your hiking trip into a nightmare. But if you have the LifeStraw Go Water Filter Bottle, you can feel a lot safer than the water you're drinking, regardless of where it is from, is free of germs and won't upset your tummy as you continue on your journey.
The LifeStraw Go is a 22-ounce water bottle that comes with a unique 2-stage water filtration system designed specifically to get rid of any harmful microorganism present in the water. The hollow fiber membrane of the LifeStraw filters 99.99999% of waterborne microorganisms such as E. coli, G. lamblia, and Salmonella and Cryptosporidium species. These bacteria and protozoa are effectively removed from the water that is drawn through the straw. This moves to the upper second stage of filtration which is composed of replaceable carbon capsules which remove the nasty taste and odor of unsafe water. Overall, you're getting a drink that is as refreshing as it is safe.
Drinking water need not put you at risk for infections. LifeStraw is here to help guarantee that.
You May Also Like: 8 Best Camelback Bottles in 2019