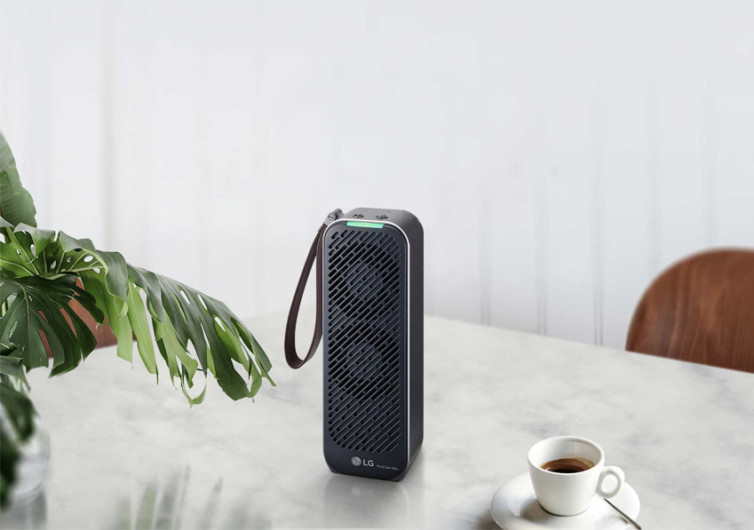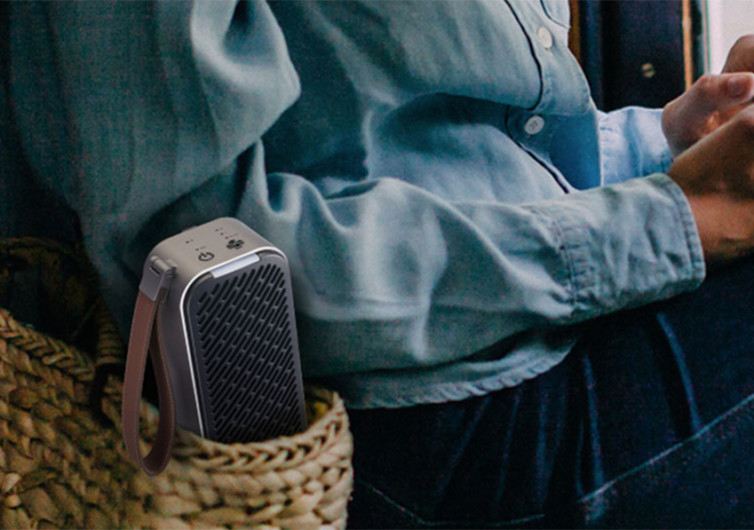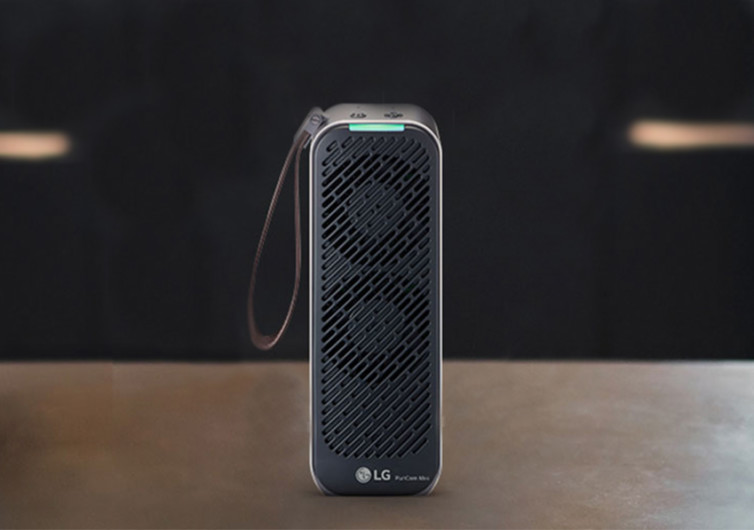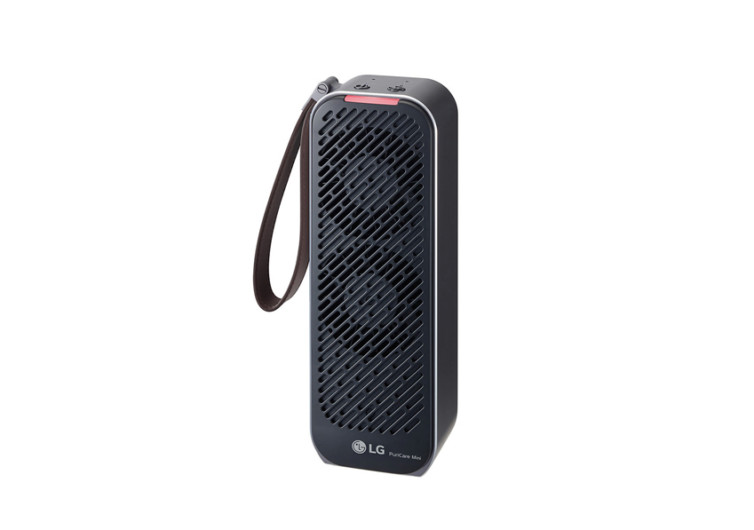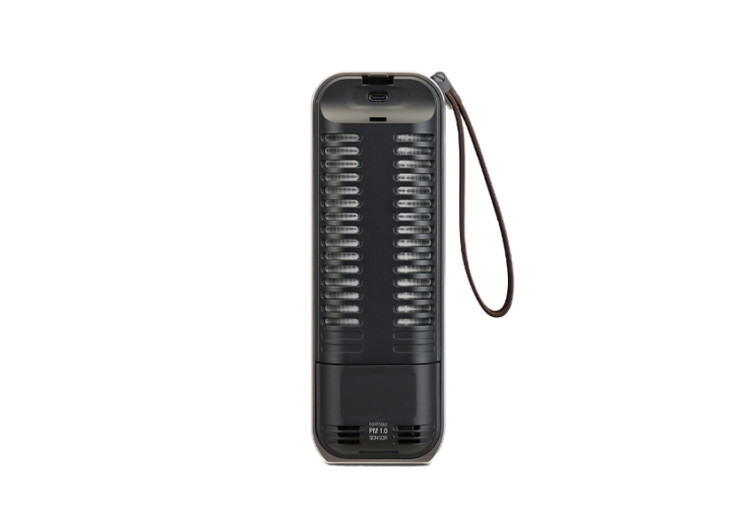 GearHungry may earn a small commission from affiliate links in this article.
Learn more
LG PuriCare™ Mini Air Purifier – Better Air Quality on The Go
There are a few things you can't fully control: the air quality in your office building or hotel room, for instance. Or can you? The LG PuriCare Mini Air Purifier gives you the power to clean your air on the go without lugging a 50-pound machine around. Bluetooth compatibility allows you to control the speed, monitor the filter, check your current air quality, and even see the status of air quality over time.
The only question left to ask about this lightweight powerhouse is, why don't you have one yet?
Features & Benefits
The features list runs on for this little machine. The PuriCare Mini contains an indicating sensor that shows a spectrum of colors to match the quality of your air — green for excellent, yellow for mediocre, orange for poor, and red for the lowest quality air. These colors reflect the detection of the finest dust particles floating in the air.
How does it work? Two inverter motors power dual "tornado" fans for fast purification and super-fast airflow. The motors and fans work to move more air in a wide area as fast as possible, all at a noise level that's barely louder than a whisper.
The device itself houses two buttons for power and fan-speed and Bluetooth indicator light, but the real fun comes in the free app. App features include notifications about when to charge your battery or clean the filter, remote control of airflow intensity, and displays of both real-time air quality and pollution history.
At only 1.2 pounds, it's lightweight enough to throw in a garment bag, purse, or backpack. It's available in two classic colorways — smooth black or white — and each device includes a stylish wrist strap to attach to bags or carry easily. A built-in battery runs for up to 8 hours on a 4-hour full charge. Don't worry; the battery light will let you know when it's running low. The filter will also let you know when it needs replacing via an alert light on the device and a notification on the app.
What we love about this miniature air purifier is how effective it proves to be. The LG PuriCare Mini is BAF (British Allergy Foundation) certified, which means that it is proven to remove up to 99% of ultra-fine dust particles. Instead of breathing potentially disease-causing dust bits, pollen, or harmful elements like heavy metal particles, you can rest assured that you are breathing allergen-free, clean air. If you have a sensitivity to fragrances, this portable air filter rids your environment of the scents that can cause allergic reactions.
The Takeaway
Even studying multiple consumer reviews, we couldn't find much wrong with this mini air purifier. The price tag is close to $200, which might break the bank of a few budgets.
Some users mentioned that the device only lasts up to 8 hours on the lowest setting; placing the fans on higher speed settings reduces battery life dramatically. To mitigate the loss in power, you can keep the air purifier plugged into a wall outlet via its USB charger — which certainly limits its portability — or plug it into an external power bank.
Even still, we think that the LG PuriCare Mini Air Purifier is on the cutting edge of personal health tech, and the advantages it boasts are well worth the occasional power-source dependency.