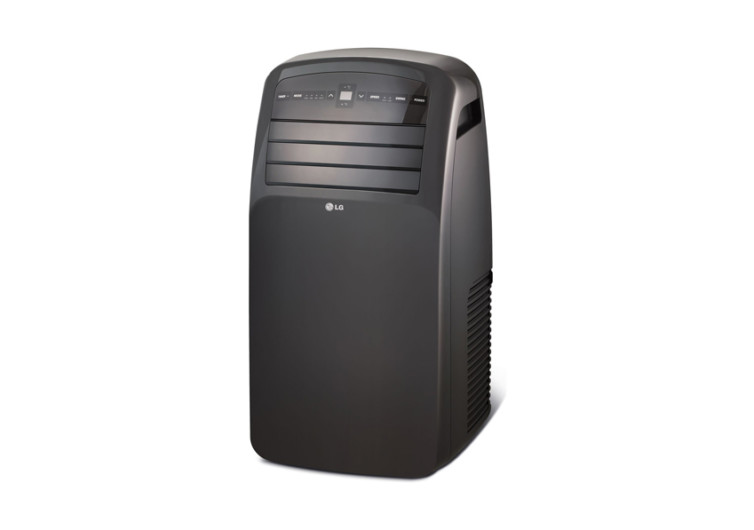 GearHungry may earn a small commission from affiliate links in this article.
Learn more
LG LP1215GXR Portable Air Conditioner Review
Picking the right portable air conditioner for your room requires an understanding of the cooling requirements of your property. While an appreciation of the BTU rating of a climate control system and its recommended square footage of coverage can help you determine the right unit for you, there are other factors to consider such as the ambient temperature in the external environment. If it's searing hot outside, having the right BTU can still be insufficient for cooling your room. However, all factors considered, if you have a 300-square foot room, then you'll need the 7000 BTU prowess of the LG LP1215GXR Portable Air Conditioner.
The LG LP1215GXR Portable AC Unit is a sleek, modern, and elegant-looking air conditioner and dehumidifier that is engineered to cool rooms that have an area of not more than 300 square feet, while also addressing high humidity levels at a rate of 1.2 pints per hour. This is ideal for standard dorm rooms as these are typically in the range of 200 to 250 square feet. It's also perfect for small bedrooms in modern houses and apartments where effective cooling and dehumidification is considered a must. This is especially true if you have family members who have respiratory problems or any other health issues that may be exacerbated by high humidity.
The GXR comes with an oscillating air vent mechanism that works to efficiently circulate cold air throughout the room. Hot spots can be prevented and even eliminated using this particular technology, ensuring optimum cooling comfort wherever you may be in the room. Controlling the GXR is made easy by the integration of a programmable timer that automatically shuts off the unit, although having a dedicated mobile app built for such a purpose would have been a lot more convenient. Nevertheless, with a 24-hour timer, at the very least you will not be limited to the conventional 8- or 16- hour timer of traditional air conditioning systems.
The LG LP1215GXR has a BTU rating of 12000 if you are going to refer to the standards set by AHSRAE-128. However, the US Department of Energy set modifications in its BTU ratings specifically geared for portable ACs. The GXR comes with a DOE 2017 standard of 7000 BTU. Some folks may be confused by these numbers. However, it is safe to say that if the GXR is used within its specified floor area coverage then it should be able to provide exceptional cooling comfort. At just 61.7 pounds, the LG GXR is exceptionally portable, requiring a floor space equivalent to 13.8 inches wide and 16.9 inches long. It has an elegant black finish, making it an exceptional addition to any interior design motif; although it should work best with homes or rooms with minimalist features.
Key Features
 7000 BTU as per DOE 2017 standard
12000 BTU as per ASHRAE-128 standard
Free-standing, elegant-looking portable air conditioner
Oscillating air vent technology
Full dehumidification function
24-hour programmable on/off mechanism
Pros
Great cooling comfort for room sizes up to 300 square feet
Dehumidifies air at a rate of 1.2 pints per hour
Eliminates hot spots
LCD remote control allows for ease of operation
Uses standard US electrical outlets
Variable cooling and fan speed settings
Matches any home interior décor
Cons
Will not cool any room larger than 300 square feet
Portability within the room is limited by the location of electrical outlet and compounded by the short power cord
Some issues with reliability with some consumers saying the unit 'died' out after a few months' use
Built and engineered to provide cooling comfort for rooms not larger than 300 square feet, the LG LP1215GXR Portable Air Conditioner is always an exceptional choice for such size of rooms or a wall air conditioner. However, it is crucial that you purchase your unit only from reputable sellers to help avoid issues related to reliability.