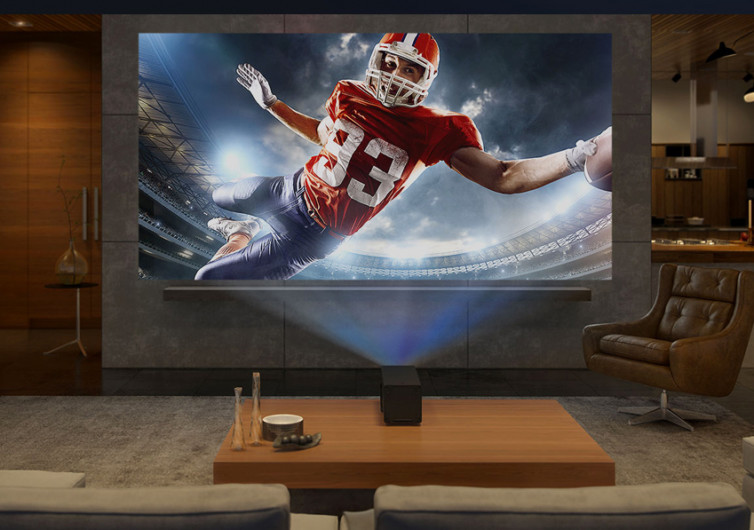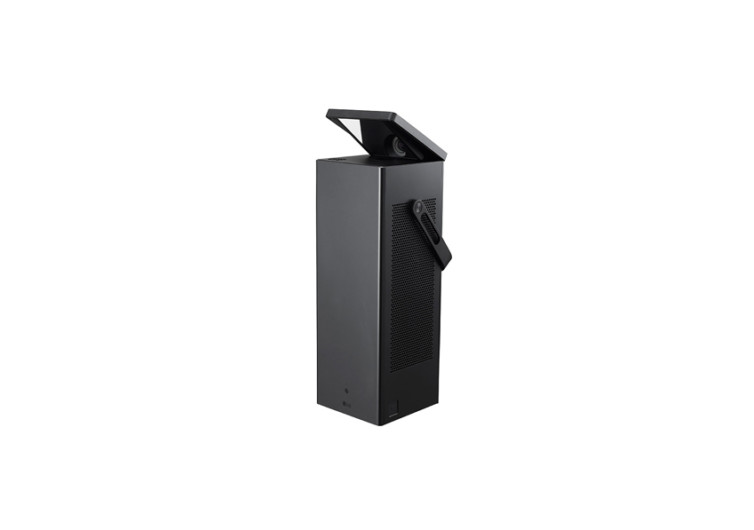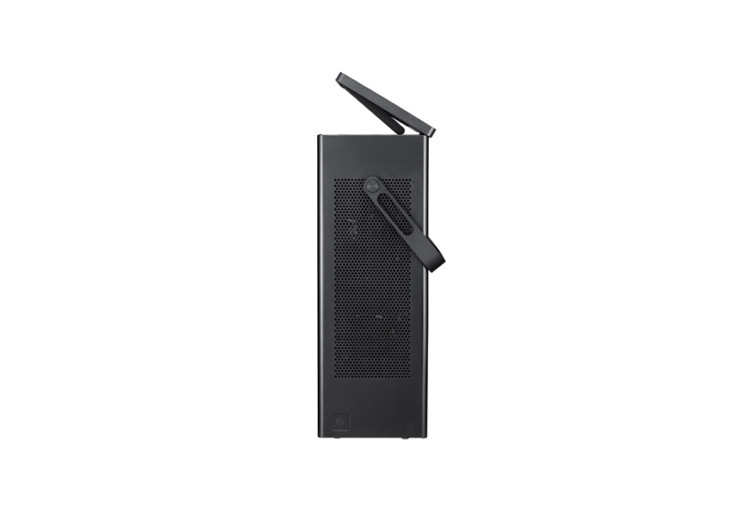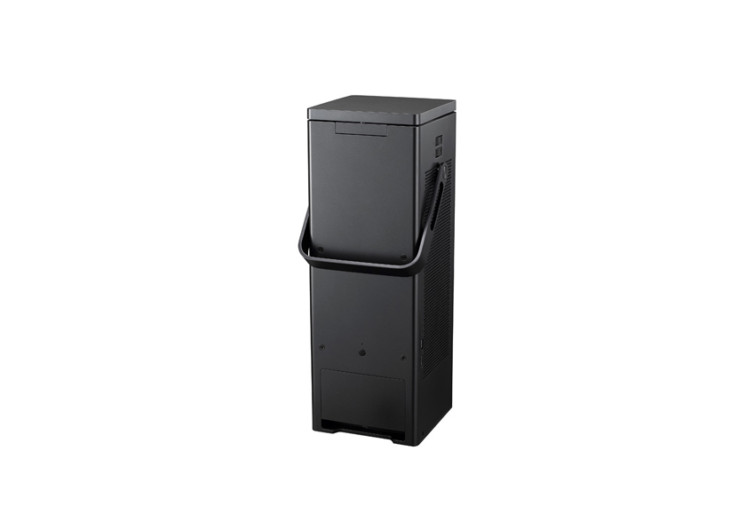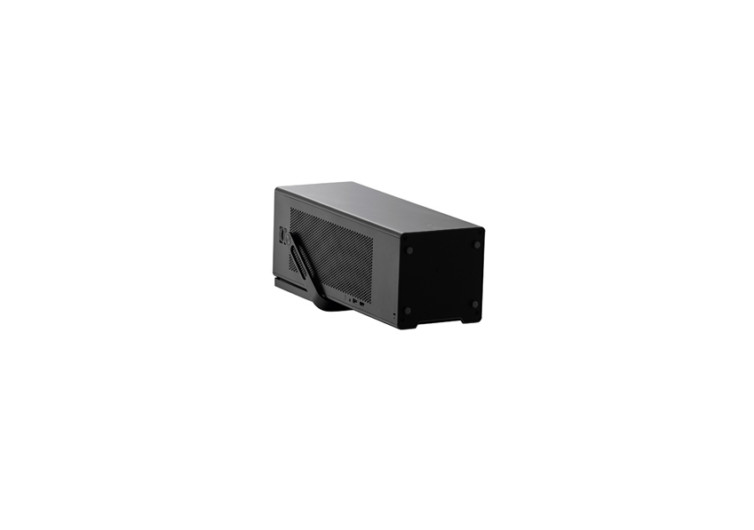 GearHungry may earn a small commission from affiliate links in this article.
Learn more
LG HU80KA 4K UHD Projector
Standing a full 18.5 inches and measuring 6.5 inches on its 4 sides, the LG HU80KA 4K UHD Projector is an entirely different kind of projection system that resembles more like an imposing tower rather than the more conventional cuboidal or boxy design. Featuring an ultra-high definition resolution, ease of setup, and connectivity with smart TVs, the HU80KA is a pleasant new way to enjoy a full cinematic experience wherever you may be.
Placing the HU80KA about 14.1 feet from the wall will give you a humongous 150-inch screen; placing it at 3.6 feet will still be a good 40 inches of premium viewing. At its core is the CineBeam Laser delivering 4K quality videos and images that you can easily ditch any future plans of enjoying a film in the cinema as you can get one right in your home. With 8.3 million pixels delivering crystal clear scenes there's never a moment you'll feel shortchanged.
The small footprint of the HU80KA gives it versatility in terms of setup. Put it in your living room, your bedroom, or even on the kitchen countertop or island where you can project video streams of your favorite cooking shows, turning your kitchen into an instant culinary school room. Put the HU80KA in your kid's game room and turn the entire place into one gigantic arcade where every action is delivered right onto your wall. Not fond of projecting onto the wall? How about the ceiling then? The versatility of the HU80KA is simply phenomenal.
The technology embedded into the HU80KA allows it to seamlessly work with HDR10 platforms. It can also be connected to LG's Smart TV platform. Its ScreenShare functionality allows you to connect your wireless devices to the HU80KA to be projected on your wall.
The LG HU80KA is a mini tower full of possibilities.
You May Also Like: Best Android TV Box