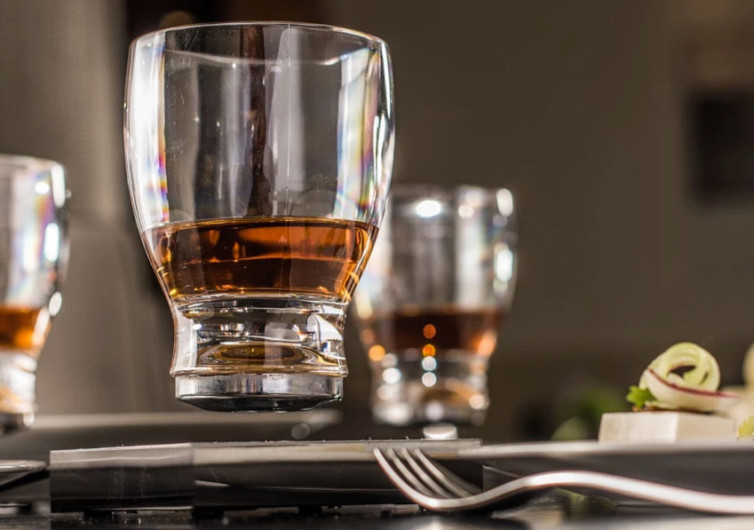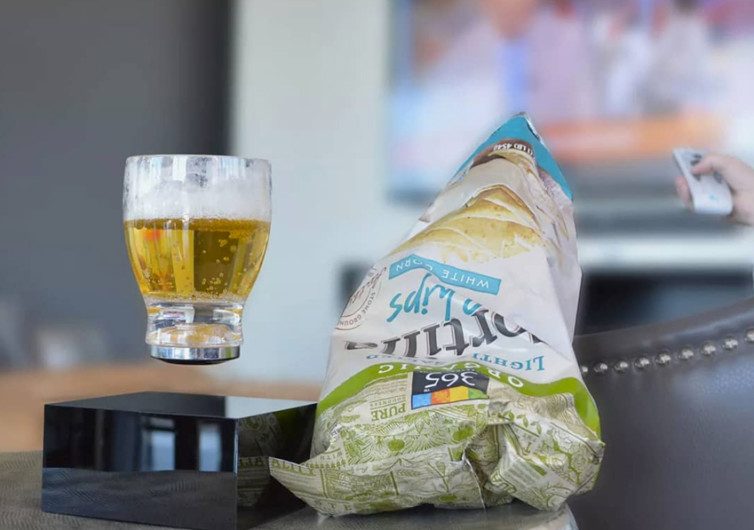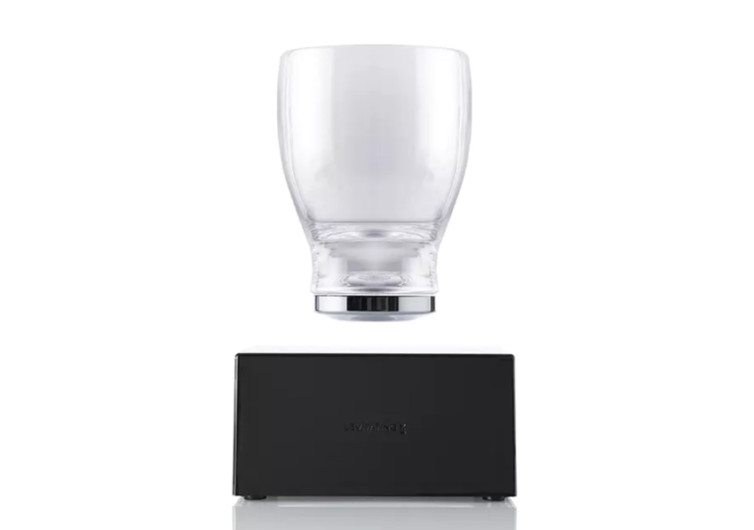 GearHungry may earn a small commission from affiliate links in this article.
Learn more
Levitating X Whiskey Cup
Bring a whole new meaning to the phrase "lifting one's spirits" with the Levitating X. This is a cup that is perfect for mesmerizing your drinking buddies, making them feel as if they're seeing things. Well, they're seeing it alright. But what they don't know is that the Levitating X is not a figment of their imagination. This is as real as it can ever get.
The Levitating X may have the form of a traditional whiskey glass. But prop it on its base and the magic starts to unfold right before your eyes. Between these two elements is a unique magnetic technology that allows them to repel each other while still maintaining attraction. Move the base and the whiskey cup follows. Jiggle it around and the cup wobbles around with it. This is a conversation piece that will last many hours of debate over several bottles of whiskey.
The cup isn't made of glass, though. The Levitating X features shatterproof plastic as its principal material. Embedded somewhere in the cup architecture is the magnet that provides the levitating force against the base. Who cares about the kind of technology that's into such a bar tool? The point is that every drink you share with a friend becomes more interesting, more magical.
Lifting your spirits should be easy with the Levitating X. Pouring your favorite golden brew of a spirit is often enough to get you in the mood. Seeing your cup several inches from the surface of your bar counter or table makes the experience more meaningful and enthralling.
Suffice it to say, this product is a great gift for whiskey lovers or anyone who appreciates exceptional spirits. And while not everyone has the knack for alcoholic beverages, the Levitating X Levitating Whiskey Cup still makes for a unique and wonderful gift.
CHECK PRICE ON HUCKBERRY.COM