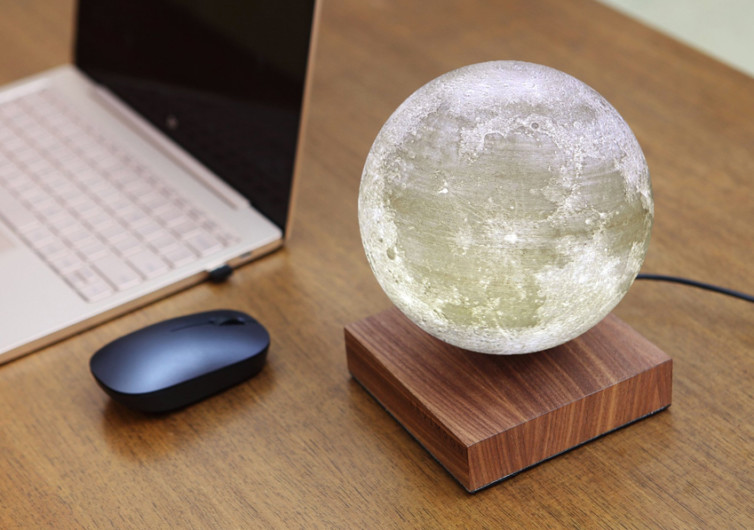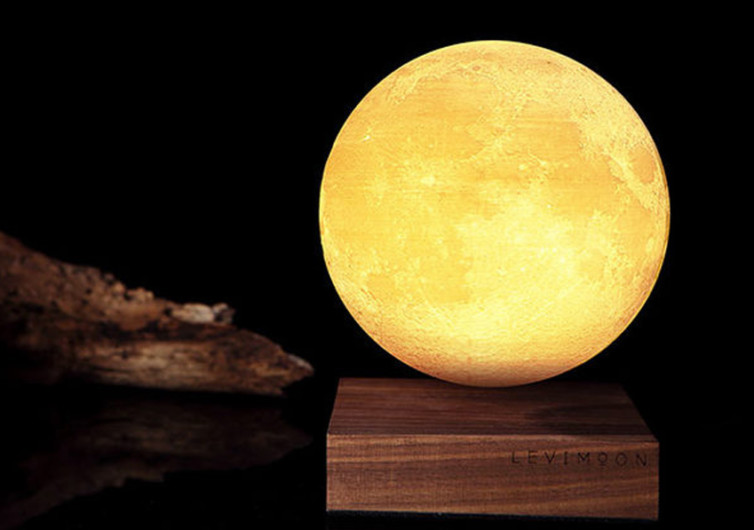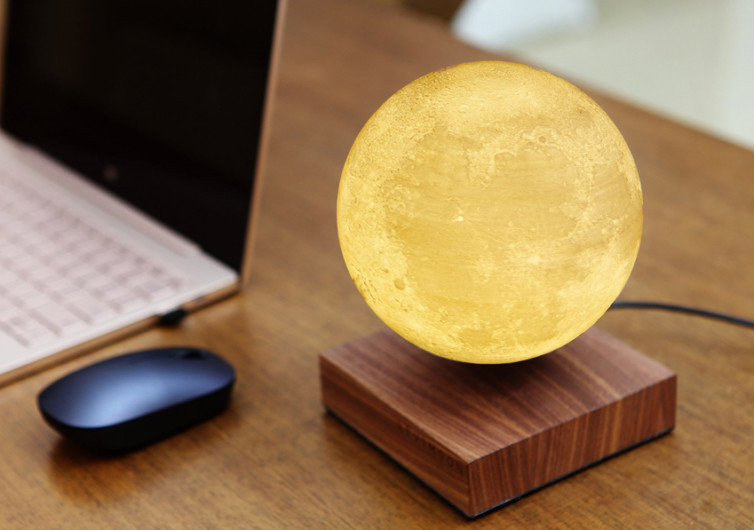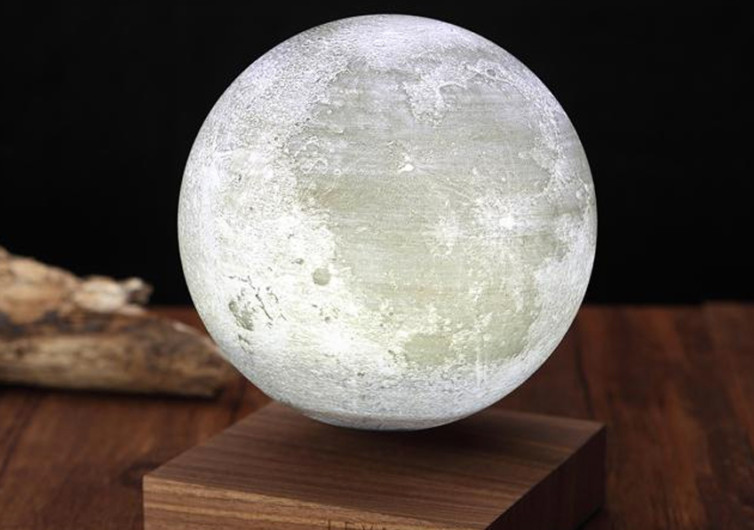 GearHungry may earn a small commission from affiliate links in this article.
Learn more
Levimoon
Man always looks to the moon at night for inspiration. For some, it is the only light they need to feel safe in the darkness. The Levimoon gives you that same feeling of security even though this Moon is levitating a few centimeters off its solid wood base. It's a surreal feeling having the moon right in your room, but it's always one that lets you feel more at ease.
It's a moon light that is interpreted in a whole new way. Instead of the conventional moon-themed dome night lights that you stick onto your wall or even your ceiling to simulate the feel of the nighttime moon shining down on you, the Levimoon gives you a 15-centimeter diameter sphere that comes with all the pockmarks of a crater-riddled moon face.
Made by Coocepts, the Levimoon is a beautifully-crafted replica of the moon using advanced 3D printing to get every bit of lunar surface detail. It's like having the real moon descend from the nighttime heavens and settle on a piece of wooden block that incorporates a revolutionary mechanism that suspends the Levimoon in mid-air.
But don't think that this is the only thing that the Levimoon does. Hidden underneath the lower pole of the moon is a touch-sensitive portion that allows you to adjust the level of brightness of the Levimoon. You can have it shining as bright as any other light or you can tone it down a bit to get you in the mood or to recreate that almost magical feel of staring at a dimly lit moon.
This night light also comes fully integrated with wireless charging capabilities. As the moon rotates on its imaginary axis, the wooden block is sending invisible power waves to recharge the levitating moon. It's a neat mechanism that effectively enhances the magical feel of the miniature moon in your bedroom, study room, or any other part of the house that you want transformed.
The next time you need to look for inspiration, there's no need to go out of the house peek at the moon. The Levimoon is already in your room.
CHECK PRICE ON LEVIMOON.COM