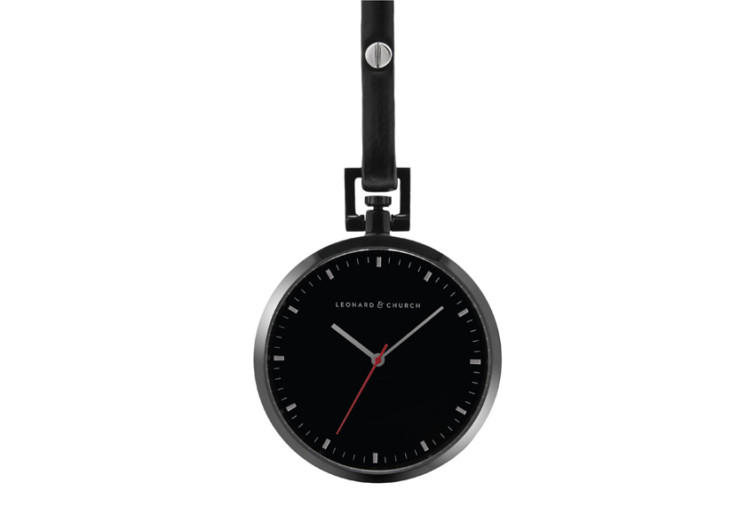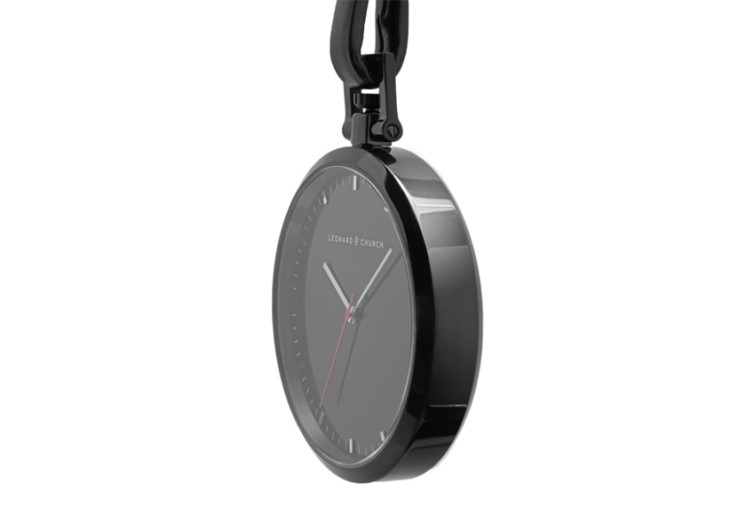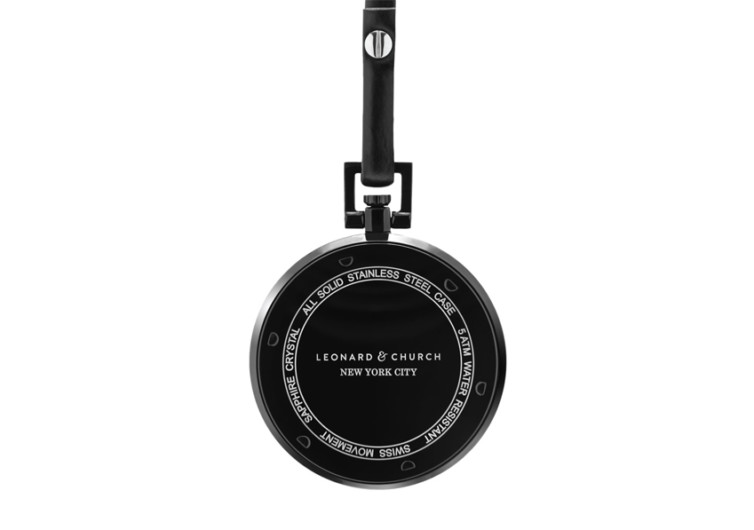 Leonard & Church Prospect Pocket Watch
If one is on the search for a well-made, elegant timepiece at a price that will never see one going bankrupt, the Leonard and Church is a brand that can be trusted to democratize the challenging world of contemporary fashion. And if one is to get a timepiece that is as unique as a rare vintage, then the Prospect Pocket Watch is the chronograph to beat. The Prospect lets one travel back to 16th century Europe when every member of the nobility and royalty had a pocket watch bearing a statement to one's social stature. This 21st-century pocket watch doesn't require one to be a member of the royalty or nobility, of course as it's specifically designed for anyone with an understanding of history and the evolution of fashion.
The Prospect comes with a very clean black dial with silvery gray time markers devoid of any numerical forms. A quaint print of Leonard and Church adorns the strip of black sea spanning the 11 o'clock and 1 o'clock sections of the pocket watch. It cannot get any simpler than this. But it really is the simplicity of the design that gives the Prospect a certain level of charm that can never be had on lavishly designed timepieces.
Featuring a 48-mm surgical-grade, polished stainless steel as its case, the Prospect looks tough as it is nifty on the hands. While it doesn't come with the mechanical movement of luxury watches, the Prospect nevertheless comes with a Swiss quartz movement, allowing for better precision timekeeping than its Japanese counterpart. The sapphire crystal glass won't give in to the abrasive nature of modern-day EDCs that may find company inside one's pocket.
The Leonard and Church Prospect Pocket Watch comes as a 16th-century vintage relic that is substantially upgraded to meet the discerning tastes of 21st-century gentlemen.
CHECK PRICE ON NORDSTROM.COM