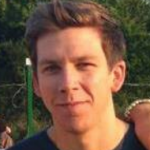 Support us! GearHungry may earn a small commission from affiliate links in this article.
Learn more
Leg Workouts 
Your legs are made up of some of the biggest and strongest muscle groups in your body, so you need to work them hard to get them strong and big. In fact, no matter what some gym rats would have you believe, it's never a good idea to skip leg day. Work your legs hard, work them regularly and the results will come.
But what if you can't visit the gym every time you need to train your legs? Are you doomed to live with chicken legs forever or is there a way to build size and strength without heavy weight training?
Going to the gym and training hard is an absolute must if you want to get shredded, strong and big in all the right places. But when it comes to fitness maintenance, and your legs specifically, it's more than OK to skip heavy barbells from time to time and just train with your own body weight. Other days, use basic home equipment in your own apartment or backyard, and you're pretty much set. This kind of a workout routine is perfect if you have a super-busy lifestyle and no time to hit the gym regularly, but you still want nice, strong leg muscles.
So today, we're focusing on leg workouts that you can do anytime and anywhere – all can be done either with equipment or without. Check them all out to find your favorites and start building a stronger lower body today, regardless of where you are.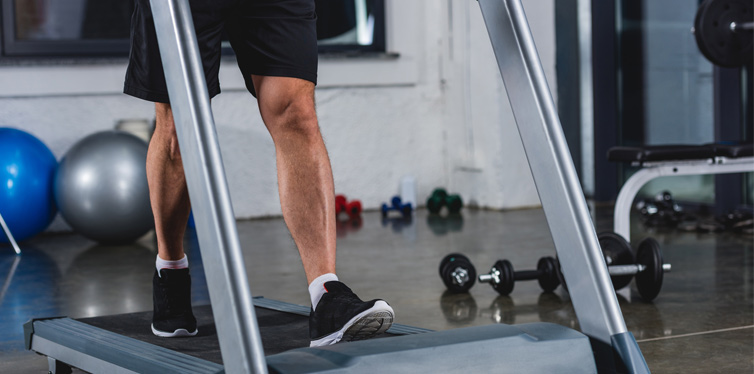 1. Squat
Let's start with the most basic but most effective exercise that can help you build strong legs and a firm butt. With a proper squat workout, you'll work your quads, glutes and even your core.
If you have a garage, a spare room or just some space in your backyard, get yourself a squat rack – there are many affordable but effective options on the market today, so it's not hard to find a product that fits your budget. We promise you, an investment in a good squat rack is an investment in your health and fitness, so if you can afford it – don't think twice about it, just get it.
Performing squats with a squat rack is a piece of cake, but just a few basic tips: place the upper racking mechanisms shoulder-height on each side and lower safety racks about an inch below the lowest point you wish to travel. Always use collars to secure the weight. Also, if you use very heavy weights, make sure you have your weightlifting belt on – this will help stabilize and reduce stress on your spine.
*12 reps, 4-5 sets.
If you're used to working out with heavy weights, doing squats with just your own body weight can feel underwhelming. So, to up the intensity of the exercise, try doing jump squats. Do a regular squat by driving your hips back as you normally do, but now add an explosive jump straight up – do this every single time after you go down for your squat. Make sure you land softly and in the same position as your starting one. You can also add more weight by wearing a good weighted vest.
*15 reps, 5 sets.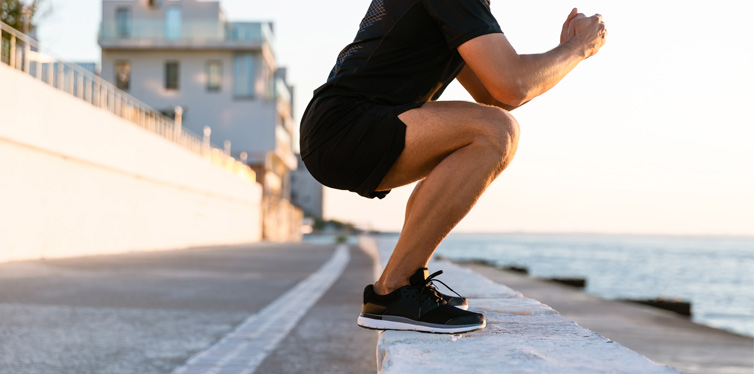 2. Step-up
Another basic but super-effective leg exercise is the step-up. This workout is low-risk, simple and guaranteed to help you build strong legs if done regularly and properly. The step-up works both your quads and glutes.
If you have some dumbbells, grab them in both of your hands. By adding weight into your routine, you'll increase the difficulty of the exercise and therefore build stronger muscles faster. Find an elevated platform, such as a bench or a staircase so when you bend your knee, it's at a 90-degree angle. Start by placing one foot on the platform and pressing your heel as you step on it. Then bring your other foot to meet the one on the platform so that you are standing on it. Return to the starting position by stepping down with the foot you first placed on the platform.
*12 reps on one leg, repeat on another; 4 sets.
Do the entire workout the same way, just without dumbbells in your hands.
*15 reps on one leg, repeat on another; 5 sets.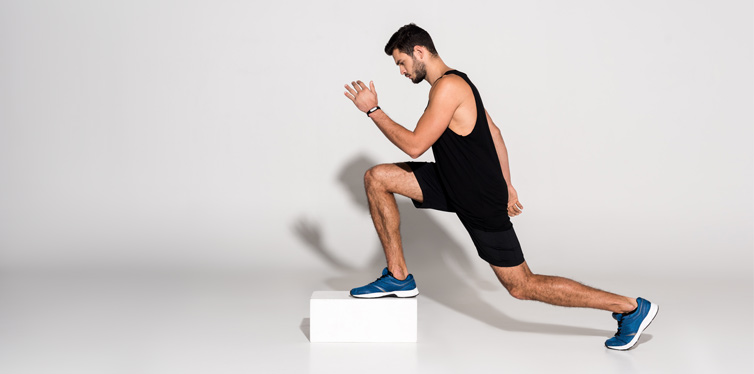 3. Lunge
Ah, lunges – the basic, simple exercises everyone starts out with at the gym. But you don't have to go anywhere to do this leg and butt exercise – you can do it literally anywhere – in your apartment, while jogging, even in your office if you have the time. Lunges will work your quads and hamstrings, glutes, as well as the stabilizers in your hips.
If you have dumbbells, grab them in both of your hands. Start by standing with one leg forward and one back. Bend your knee to a 90 degrees angle, with your back straight (make sure your knee is not passing your toe). Then, push your heels and return to your starting position.
*12 reps on one leg, repeat on another; 4 sets.
Perform the workout exactly the same, only without dumbbells.
*15 reps on one leg, repeat on another; 5 sets.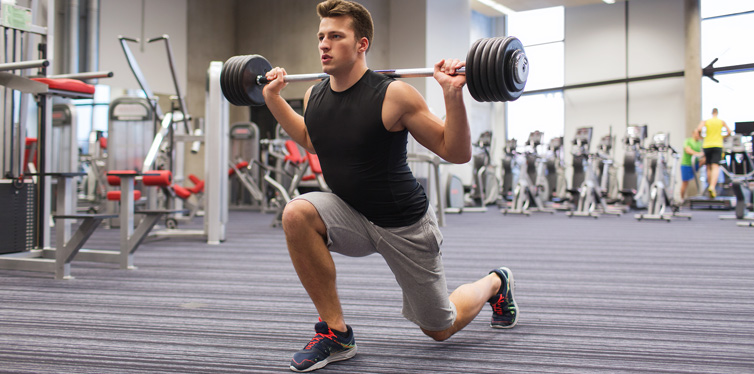 4. Side Lunge
As the name implies, this is the lateral variation of the regular lunge. Although this exercise also targets quads, hamstring, glutes, and hips, it does so in a slightly different way. If you want strong but flexible leg muscles, it's important to do exercises that target different parts of the muscles and in different ways. Regular lunges followed by side lunges are a great way to do that.
If you have two dumbbells, grab them. Stand with your feet about twice shoulder-width apart. Bent one knee and lower your body – imagine sitting into a squat on this leg (thigh parallel to the floor). Extend the other leg fully and stay in this position for three seconds, then return to the starting position.
*12 reps on one leg, repeat on another; 3-4 sets.
Perform the exercise the same way, only without the dumbbells. You may want to increase reps and series.
*15  reps on one leg, repeat on another; 5 sets.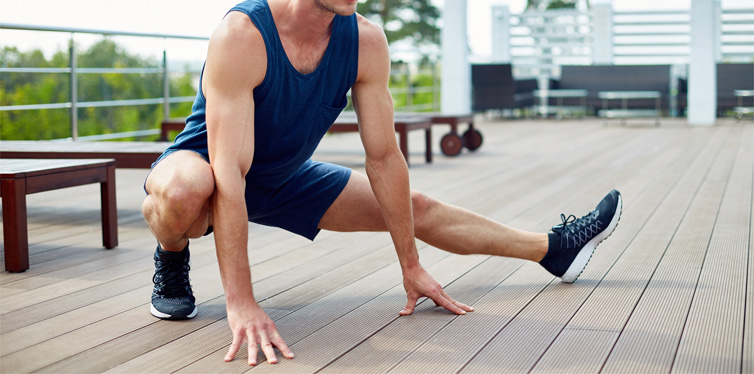 5. Treadmill/Running
Many people who buy treadmills end up using them only as a way to increase their cardio workouts. But treadmills can be used in so many different ways, it's a shame not to maximize their usage. With a proper technique and enough time, a simple treadmill machine can help you build big, strong thighs and a firm butt.
Instead of just running on your treadmill as you normally do, try modifying your position a little so you can target different muscles. Side shuffles are a great way to do this – basically, you just run sideways on the treadmill. This workout will target your inner and outer thighs, as well as your glutes, and will also increase your hip flexibility and strength.
Start by walking normally – program the treadmill to 3.0, but after a minute or so, turn yourself slowly and carefully to the right side. You should be completely facing right. Bend your knees and stay low in your legs, but keep your back straight and your eyes up. Shuffle like this for about one minute, then face forward for another minute, then switch sides so you're facing your left side. Shuffle one minute, face forward, and so on. If you're an experienced runner, you can gradually take the speed and incline up as you get used to the movement.
But what if you don't own a treadmill? No problem – running alone can help you build strong, flexible legs too – but you need to employ a proper running technique.
First things first, put on your running shoes (don't forget your running socks or a good running jacket if it is cold outside) and grab a bottle of water with you. We won't be doing any gentle jogging today, so be prepared. To get bigger and stronger legs, you need to sprint, not jog, so you can utilize fast-twitch muscle fiber. Start slowly, as sprinting is hard and puts a lot of pressure on your heart if you're not used to it. In the beginning, sprint for around 10 seconds or so, at about 50% of your maximum strength. As you sprint more and more (2-3x a week), work your way up to where you are sprinting at about 80-90% of your max strength. Do however many reps you're comfortable with but never sprint for more than 20 minutes.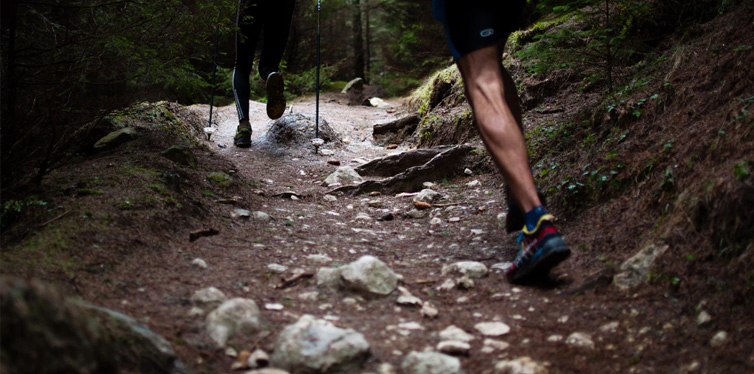 Additional Leg Workouts Tips and Tricks
Alright, so we've covered some of the easiest, yet most effective leg exercises that you can do pretty much anywhere, but this blog wouldn't be right if we didn't add some additional tips and tricks that can help you build bigger and stronger legs.
Be patient and persistent: because legs have the biggest muscle groups, you need to put in serious effort to see results. It takes time to grow big legs, but with a proper workout routine, persistence and patience, success is guaranteed. Go to the gym whenever you can and do your at-home leg workouts every time you can't.
Eat: if you're on the lean or skinny side but you love your treadmill or just regular jogging, don't forget to eat enough and add a good protein bar and/or an energy bar to your gym bag before you hit the road. These tasty little snacks are a perfect way to up your calories and get enough protein.
Supplement: no matter if you're training at the gym or exercising at home if you're working your legs hard, it's a good idea to add a good pre-workout formula to your routine. Fatigue can be a serious problem when training the legs as they usually require the hardest workout of the week. So mix up your pre-workout formula and drink it up just when you're about to give up – it will raise your energy levels, making it possible to train longer and harder.
Sources:
Leg Muscles Atomy,Function& Diagram, Healthline
Does Running Give You Muscular Legs?, LiveStrong