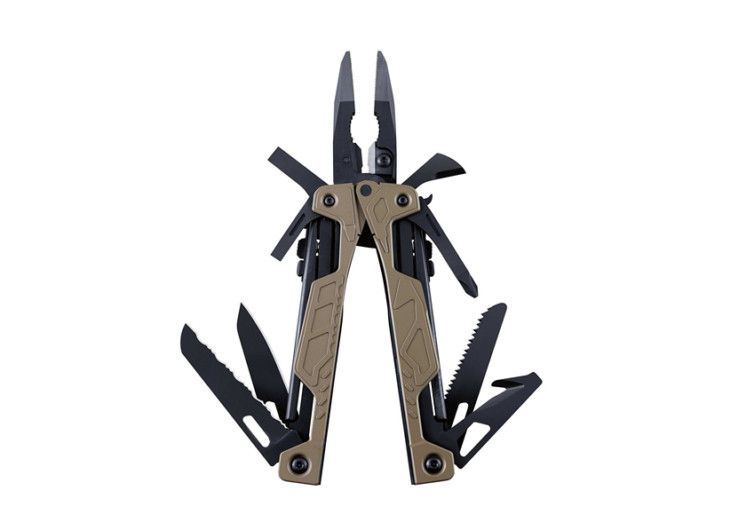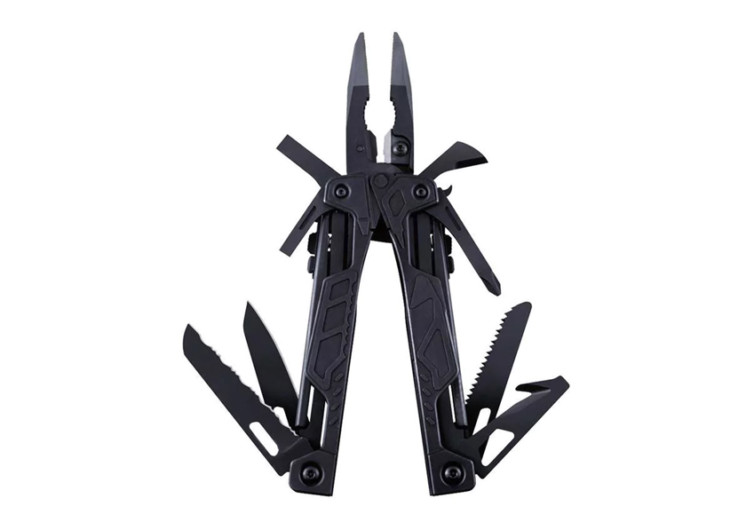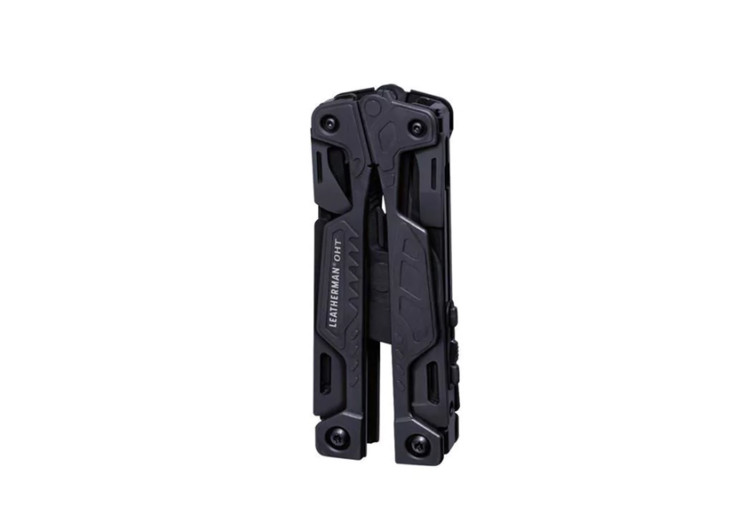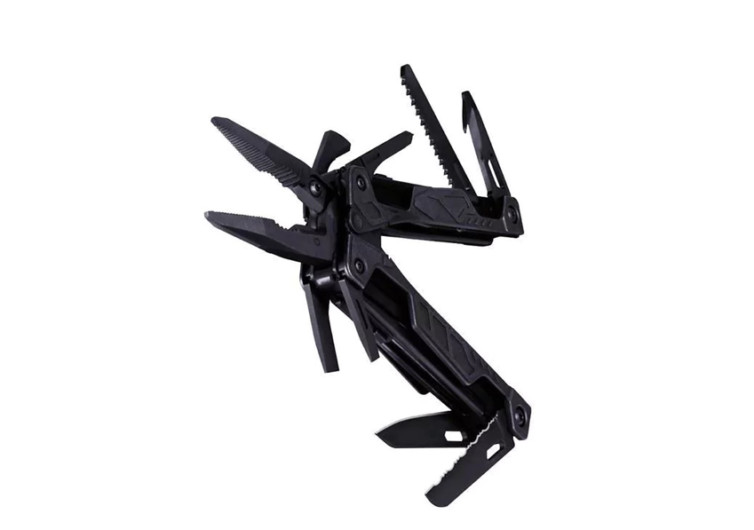 Leatherman OHT Multi Tool
The Leatherman OHT Multitool is a well-crafted, precision-engineered, and heavy-duty multitool that is primarily designed as a pair of pliers instead of the more conventional pocket folding knife. Every bit of tool that is integrated into the Leatherman design is meticulously crafted to perfection to help provide for a really versatile and multi-functional pocket tool.
Featuring a variety of pliers, wire cutters, blades, saws, adapters, openers, and screwdrivers, the Leatherman boasts of 16 different tools in a 4.5-inch pocket EDC. It feels light on the hand and even lighter in your pocket. The 2.37-inch long primary blade of the Leatherman, while you cannot really expect it to do some serious butchering for you, is tough and sharp enough to make short of any cutting chore that you may have in mind. It is designed to be fully functional using one hand only unlike other systems that will require you to use the other hand to assist with the tool's opening and deployment. The other good news is that when the tools are fully deployed, they lock into place so you can be sure that everything is safe and secure.
The Leatherman OHT Multitool is every handyman's companion for the toughest jobs.