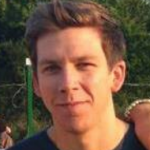 Top 10 Programming Languages
Living in the digital age, we can all be software programmers, even if it's as a hobby in the comfort of our own home. But to be an effective coder you need to know the lingo.
The digital world is as multi-lingual as the real world, and to be on the inside you need to be able to speak the language. But just as it's not a good idea to learn French if all you ever want to do is lie on a beach in Cabo, you need to pick the right programming language for what you want to do.
Choosing your next coding language will depend on your project, your career aspirations and how quick you want to get up and running.  With all this in mind, it's time to fire up your mechanical keyboard as we've put together a list of what we think are the top 10 programming languages you need to learn.
1. JavaScript
JavaScript is the go-to for many front-end developers and is becoming more and more relevant to back-end developers too – in short, where there is software development, there is JavaScript.
The key to JavaScript's success is how effective it is in creating interactive websites and digital platforms, so certainly one to have under your belt if a developing career is your end game. JavaScript is a usable language that's pretty easy to pick up and compatible with all the major browsers. It keeps good company too as big names such as Google, Wikipedia, YouTube, Facebook and Amazon are all front-end JavaScript fans.
2. Python
Its easy-to-learn style makes Python one of the most commonly used programming languages out there, popping up in web applications, network servers, media tools, machine learning and desktop apps the world over. Python offers a free, open-source programming language that comes with extensive support modules and easily integrates for scalable web applications. What we particularly like about Python is its clear and intuitive syntax. And, as an easy to comprehend language, it's an ideal one for the beginner coder to get to grips with.
3. Swift
Launched by Apple in 2014, Swift is a relatively new open source programming language that's made a big impact in the world of mobile Apps for iOS. If you are seriously considering a career in mobile app development, this is one of the must-have languages to learn.
Despite its 'high-flyer' credentials, Swift is user-friendly and fun to use, which is always a bonus, and is used by the big players, such as WordPress and Mozilla Firefox. It takes less coding than some other languages as it resembles a natural English style which means it also offers a smooth transition from other programming languages.
4. Java
Java is an oldie but a goodie that's still giving some of the new kids on the block a serious run for their money. Thanks to its 'write once, run anywhere' mantra, you know what you are getting with Java, and that's the standard for applications that can be used on any platform. Its object-orientated structure has made it the base for Android, but it also works across Mac, Window and iOS, making it one of the most used programming languages in use today.  It is a little more complicated to learn, but with an estimated 3 billion devices running applications built with Java, this is a programming language you need to get fluent in, pronto!
5. C#
Developed by Microsoft as a rival to Java, C# is one of the most popular object-orientated languages for back-end programming and has a slight edge on Java in that it's just that little bit easier to learn. Its code is consistent and logical, and with a statically-typed language, code errors are easier to spot. While it may not have knocked Java off the top spot, C# is a sharp language to learn and is ideal if developing web and DTP apps or VR, 2D or 3D gaming is your thing. Check it out on your portable monitor and you'll see the quality of what C# can do.
6. C++
First developed back in 1985, C++ has not sat back on its laurels and has continued to build on its performance and reliability, making it a go-to for some big names, including Google and Amazon. C++ thrives at the sharp end and is used for high-performing applications such as large commercial sites and video games.  The speed and stability of the language also makes C++ popular, and it can be used across a wide range of applications, from computer science to 3D gaming graphics. Learn C++ and you are adding a seriously versatile computer language to your programming belt.
7. Ruby
Developed back in the 1990s, Ruby has evolved to have a more human-friendly syntax while still fulfilling the complexities of its object-orientated architecture. In short, it is an easy to use code that is relatively simple to learn. With a high-level language that resembles English in many ways, working with Ruby means you can build an application with less code. It does have some maintenance issues and can be slower than other programs, but its selling point is its ease of use, which makes it an attractive proposition to web developers. And as it is quick to learn, we think Ruby is worth clicking on your ergonomic mouse and trying out!
8. PHP
If working in back-end development is where you are at, then you need to check out PHP if you haven't already. One of the programming language old guards, PHPremains a popular open-source, general-purpose code that's especially suited for server-side web development and it can be embedded into HTML. PHP has proved essential to custom WordPress themes and plug-ins so is a key language to learn, especially if you fancy a niche career as a WordPress developer. While it is an intuitive code, PHP is not an easy entry-level programming language to learn but is a good step up once you have got the JavaScript, CSS and HTML down pat.
9. Rust
A new player to the programming language world, Rust is a bit of a maverick that aims to change the way developers think about programming. Perhaps not the best language for an absolute beginner but we've added it to the list to show what else is out there for you to crack. Voted as one of the most loved and wanted languages by developers in 2018, Rust is certainly catching attention and is a good one to try if you want to make your CV really stand out. As a low-level language, it requires less memory and is suited to creating performance critical code where speed, accuracy and safety matters. Developed by Mozilla, Rust is also super-fast and is the one to watch when it comes to developing innovative web apps.
10. Kotlin
Hot on the heels of Rust as one of the most loved new language by developers, Kotlin is also catching some serious attention, with Google choosing it as the official language for Android development. The perfect coding soul-mate, Kotlin is fully interoperable with Java and works seamlessly alongside its frameworks and libraries. If you have some programming experience and are at home with Java, learning Kotlin should be a breeze and, as it requires less lines of code, is fast and efficient to use. A must-have language to learn if you have your sights set on a career in Android App development.
Source: