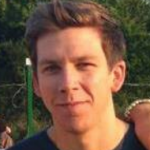 Basic Boxing Tips
Some boxers are naturally heavy-handed. This, however, does not mean that if you weren't born with the gift of a hard punch that you cannot acquire the skill to deliver a powerful blow. In fact, you'll be happy to know that with some good training and a few tricks of the trade, even light-weight individuals can knock their opponents to the ground and take ownership of the ring.
If you have found yourself on this page then you are here with the purpose. By now you have probably realized that punching is more than just swinging your arms wildly through the air hoping that your boxing gloves hit your target. Good boxing requires concentration – you need to be in tune with the movements of your own body as well as your opponent's. If you master the skills of boxing, you will not only hit hard, you'll hit accurately too. But let's start with the blow. Whether you are just beginning to get into the swing of the sport (no pun intended) or have been training for sometime but with no improvement, then we are quite certain that our following list of boxing tips on how to hit hard will either get you into the game with a good start or you will finally have the advice that you need to perfect your training techniques.
1. Strengthen your legs
Many mistake boxing for being an upper body sport only – but this is far from the truth. Your legs have some of the most powerful muscles in your body and you can use these muscles to generate a hard blow if you use them to push and twist into your punch. Focus on anaerobic endurance in your legs by including cycling, squats racks and jumps into your workout and training routine. The leg workout will strengthen the correct muscles in your legs which will help you swing into your punches and hit hard.
2. Give your fists a workout
In boxing, your hands are everything. This means that you need to take measures to look after them while learning how to utilize them to their full punching potential at the same time. To avoid hand injuries and to strengthen your hit, we recommend that you spend a good amount of time focusing on building the muscles in your hands – this will give you rock-hard fists that will help you to "hit hard".  Fist work-outs can include punching through water, digging through a large tub of rice with your hands and fingertips or by squeezing a pair of tight hand grips on a regular basis.
3. Focus on strengthening your core
Just like your legs play a very important role in the punching process, so does the core of your body. This means that you first need to include some core workout and strengthening your core muscles – and then you need to learn how to use them correctly. A punch is all in the swing and twist of your body and if your core is strong and knows what is expected of it, the hit your boxing bags will receive will be all the more powerful. Pay attention to how you sway your hips and turn your body into position as you roll out a punch – the more power in the thrust of your hips, the harder your hit will be!
4. Plant your feet
Your stance and the position of your body plays a very big role in how effective and accurate your punches will be – the more grounded you are the sturdier your body will be when it comes to swinging your arms with full force. To get the most out of your hit, you need to have both feet firmly planted on the ground. This will not only increase the force of your punch but it will also help you to keep your balance if you do swing and miss. Your feet should be a little wider than your shoulder-width apart and turned to face the direction of the opponent or boxing bag receiving the punch.
5. Bend your knees
Again, we bring what might seem like a top body sport down to the legs. Do a little test and throw some punches with your legs fully extended. Now, bend your knees and repeat those hooks again. This will help you to realize just how much of a difference a slight bend to the knees or "sitting down on your punches" can add to your punching power. This means that you will also need to focus on strengthening your knees, both for force and to prevent injuries to your joints. A few squats a day should help you to strengthen your knees and help your body to get comfortable with the bend and thrust movements. To additionally protect them, don't forget to use knee sleeves.
6. Relax
For an aggressive sport that requires a certain amount of straining, this tip might be received with some irony. It is very important, however, that you loosen your body and relax before throwing a punch. If you can and relax your body you will notice that your punches flow better – which means that the velocity of your punches will increase too. When you tense up, you also add unnecessary weight to your body. Loosening up, on the other hand, allows your punching weight to drive freely towards your target with full force. It's this relaxed stance that's responsible for many of the explosive punches that are seen in some popular knockout reels!
7. Slow down
Speed can be powerful if used correctly. If you are just starting out as a boxer or working on your punch, then it might be helpful to harden the blow by slowing down, instead of relying on speed to add force to your hit. This is because it is more important for your body to work through the movements accurately and skilfully than it is to pick up speed. You need to learn how to match your punch with the twisting motion that the rest of your body makes when you turn your arm into a hook. Having your whole body behind your hit will exert more power than speed – until the rest of your body can match the speed of your arm movements, that is.
8. Note your distance
Throwing a hard punch has a lot to do with the perfect timing. Not only do you need your arm and your body to move together timeously, but you also need to swing at a time when your opponent is at a perfect distance. If you are too close to your opponent, then your hit will not have enough force behind it, since you will have not twisted far enough before the blow. If your opponent is too close, on the other hand, then you stand the chance of losing momentum as you overextend. You can either wait for your opponent to reach the ideal distance or you can learn how to correct the distance between both of you. We suggest you play around and practice to see which distance best suits your speed and reach.
9. Don't pull your punches
Many amateurs or enthusiasts who are new to the sport make the mistake of pulling their punch back as soon as it has hit the target. This essentially means that you are holding back force, which will lessen the blow. This skill has a lot to do with psychology and many often have to train their brains to remember to continue with the punch even though your fist has already hit a solid object. To avoid pulling your punches, you need to know how to punch through your target, which brings us to our next tip.
10. Punch through the target
Many boxers reduce their punching power as they approach their target or they stop their movement as soon as the target has been reached. To hit hard, however, you need to continue with your force even once your fist has touched your opponent or boxing bag. Train your body and your mind to commit to your punches by practicing the technique often – you can do this by punching through a heavy bag as opposed to just punching at it – we can guarantee that you will notice a huge difference!
11. Don't overextend
When you overextend a punch, you lose velocity as your fist travels further to release its punch. As you overextend, you also stand the chance to lose your balance, become vulnerable to injuries or you can open yourself up to receive counter punches before you reach your target. To avoid overextending your punches you need to have point number 8 in full swing, that is, you need to have your preferred distance between you and your opponent or target perfected.
12. Work on your speed
Note that we refer to "working on your speed". While some might say that speed equals power, this is only true if the rest of your body is in sync with the speed of your punches. If you can train your body (legs, hips, knees, core, arms, and fists) to move at the same speed as you work on increasing your speed, then you are very likely to hit harder than ever before. This does take a lot of dedication and training, however, and we recommend that you keep your movements slow and work up to as faster pace bit by bit.
13. Punch at an angle
Play around at punching from different angles and find the angle that your body feels more comfortable with. Punching at an angle tends to give your punches more power, especially because there will be more sway and built-up velocity in your movement. Once you have perfected one angle, we suggest practicing swinging in punches at other angles too – this way your opponent will be less likely to know from which angle you will be hitting from, and the element of surprise will add to the blow.
14. Remember to breathe
While mouthguards have your jaw occupied, it's very important that you use your nose to inhale and exhale regularly and even timeously. Not only will focused breathing help you to relax and prepare your body to exert itself, but it can also help you to harden your hit. Practice breathing out when you extend your punch, even though it might feel more natural to hold your breath at this point. Exhaling at the point where you extend your arm will add force to your hit and it will also help you to maintain your balance.
15. Practice
Like with everything in life, the more we practice something, the more we excel at it. Include daily training techniques into your schedule that will build muscle in the right places but will also get your body used to the movements you need it to do – so that hitting hard becomes second nature. We also suggest that you spend some time focusing on mind training since when it comes to the sport of boxing, it's very important that your brain is ready and in sync with the movements and expectations of the rest of your body. Practice makes perfect – and a powerful punch!
To conclude, the famous Mike Tyson says it like it is: "Everyone has a plan 'til they get punched in the face ". Practice until every movement is fluid and natural. Performing a technique or throwing a punch with skill should be a reflex reaction, not a movement that's strategized mid-fight.
Sources:
How To Punch Harder – 7 tips to hit like a truck – Expert Fighter
16 Basic Boxing Tips – Expert Boxing
Top 10 Techniques To Increase Punching Power – Mighty Fighter