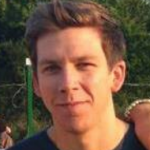 How To Be A Fast Learner
Knowledge is power and everyone would love to increase their brain strength by learning a couple of cool, new life skills that will help enrich their lives. So why don't more people do it? It feels like it's harder to learn as you get older, and information doesn't seem to stick as it once did. This puts a lot of people off learning anything new as they feel that it won't be successful and they'll end up just having little tidbits of information without any actual mastery, and besides who has the time to learn something new, anyway? Well, you do! Learning anything new might seem like a massive commitment, but we've put together this list of advice to help you learn whatever you want much quicker. So check it out our list of these 8 tricks to learn anything faster, and feel your brain throbbing with more information than you can handle.
1. Teach It To Someone Else
Teaching what you need to know to somebody else is an excellent way of improving your own capacity for learning. Even if you don't entirely understand it yourself, you can still find a friend, relative or even complete stranger (provided they don't pepper spray you and report you to the police) to teach the material to.
You might be wondering how you can teach something that you don't understand yourself. The secret is that you'll approach the material from a different perspective in a student becoming the master kind of phenomenon. Assuming that you already possess greater knowledge than your student, you can try different methods to help them understand. Doing this will, in turn, help you to understand, and before you know it, you'll have mastered the material without feeling like you were even learning.
Just be aware that realizing this might make you question every degree of trust and admiration you had for your teachers when you were younger, maybe they were just making it up as they went along, too.
2. Bite-Sized Chunks
If you've ever started a new job, especially in retail, back when you were a bright-eyed teenager, you'll remember how difficult it was to cope with the vast amount of information your new bosses overloaded you with. This kind of information overload is impossible to retain, no matter how hard you concentrate.
The same applies to learning anything at all. Before exams or when diving headfirst into a brand new hobby, you're tempted to try getting it all out of the way at once, so you'll spend hours pouring over textbooks, web pages, and other resources to teach you everything you need in just a day, but for everything you learn you can expect more than half of it to leave your brain before you've had time to process it.
Instead, you can learn in bite-sized chunks of information. Focusing on one aspect of your learning for a short amount a time throughout the day will help you to process and remember this information better, allowing you to actually learn it, instead of thinking you've learned it.
3. Write It Out
We know that nobody uses pens anymore and its the 21st century and if you don't work on a computer you may as well be a caveman, but studies have shown that writing what you learn by hand is much more beneficial than typing it up on word processing apps.
This is because there is a massively passive element towards merely typing up what you hear. It is easy to zone out and shift into autopilot when sat at a laptop and letting your fingers glide without thinking, but when writing out information by hand, you pay greater attention to pick out keywords and important pieces of information that will be useful.
Instead of mindlessly copying the information word for word, you are tasked with processing the information and putting it into your own words, which creates a stronger bond between the information and your memory. So grab that beautiful fountain pen you got for your birthday,  and start writing.
4. Switch Up Your Methods
You no doubt have a favored and trusted learning method that you developed sometime during high school that has proven successful time and time again in all kinds of learning situations. While this is great, you could be hindering your learning ability by solely sticking to one method.
Everyone learns in different ways, but people also change over time. You are almost certainly not the same rebellious dude you were back at high school, you might've even evolved in an upstanding member of society (that younger you would despair to see), so perhaps your learning methods have changed, too.
If you find yourself struggling to learn and retain new skills the way you once did, then it might be time to switch it up. If you are a visual learner, then try learning by listening. For greater effect, you can combine your methods and try one after the other to further increase your chances of understanding.
5. Test Yourself
Testing yourself after learning new material will help you realize your mistakes, which in turn helps to cement the correct information in your mind. When trying to learn anything at all, test yourself in an almost-real-life situation so you can try to apply what you've learned and found out what stuck and what didn't.
If you've ever made mistakes at work or school or during an activity (and we're sure you have, nobody's perfect) you'll remember that you more than likely never made that mistake again. Allowing yourself to make these mistakes contributes better to the learning process, and you should welcome these mistakes instead of getting frustrated with them.
6. Check and Double Check
For some reason, there's this idea that you have to look something up, you actually don't know it at all. This might be why so many people will get upset and confrontational if they are asked a question that they don't know; they believe it means they are stupid. But this isn't true, you can't be expected to know everything no matter how smart you are. Realizing that it's okay not to know something and looking it up will help with learning and keep it better ingrained in your brain.
When learning a new skill or new information, it is important to check, double check, and just to be sure, triple check, as well. Even if you are totally aware that you 100% know what to do, but just can't seem to find it in the depths of your head, don't feel ashamed to Google it. You'll probably feel annoyed with yourself as soon as you hit Search, and the answer will magically come to you there and then, but at least you've gone the trouble of confirming what you know.
If you don't Google it, you'll find yourself walking down the street a few days later and then randomly and without warning shout out the answer, scaring birds, small children, and old ladies into thinking you're on your way to becoming a maniac.
7. Connect the Dots
One of the best ways to learn anything is to take existing information you know and apply it to what you are learning. This is beneficial as it gives you a connection between what you know and the new information, and it doesn't even need to be related.
Creating links and metaphors for what you are learning with what you already know helps you learn in a more natural way. If you are stuck on something that sounds like genius jargon to you, then applying real-world knowledge to currently abstract ideas or situations increases your chances of 'getting it' and before you know it, you'll have a lightbulb moment.
One of the most obvious examples of this is when learning a new language. Those who are learning romance languages such as French or Spanish will recognize words that we use in English and take this knowledge to help them remember their new language much easier than saying it in English, but with a different accent.
8. Take a Nap
Here's the trick you've all been waiting for! You might have spent some of the loneliest hours of your life hunched over your work in the dead of night, sleep deprived and desperate, thinking you can't sleep, you have to learn this before sunrise. However, taking study naps are massively beneficial for helping you learn new information.
If you've got a lot of information to retain, then it is scientifically encouraged that you take a nap in between learning sessions to improve your chances of learning more effectively. Allowing time for your brain to process the information will help you become smarter while sleeping, so feel free to let your parents know that you weren't being lazy all through your youth, you were being smart.
Smartest Guy in the Room
So there you have it. Eight quick and simple tips and tricks to help you learn anything you want faster. Apply these to whatever you want to improve your skill set, knowledge range or passion for useless trivia, and you'll find yourself so overwhelmed with the knowledge that you'll almost feel like a supervillain. To the lair, sir!
Sources