GearHungry may earn a small commission from affiliate links in this article.
Learn more
Mechanical Pencils
Since the early 19th century, mechanical pencils have revolutionised and diversified the standard pencil. The Propelling pencil is another, lesser-known name for the modernised pencil – also the better sounding, epic name of the two. Ever since its invention, the Mechanical pencil has seen a wide variety of changes, advances and re-designs. Due to so many slight changes in the design of the Mechanical pencil, it has become something of perfection.
With so many varying types, you can find a faultless mechanical pencil for any specific use you require. This is the reason it is so popular, especially within the design and art community. Additionally, the lead has become stronger and more robust as the years have gone by. Enhancements to the internal gripping mechanism has provided us with a more ergonomic design, perfect for technical precision and creative flair.
Below you will find an in-depth review of the finest lead and the thickest, then a list of the sizes in between.
Finest – 0.3 mm Lead
Mainly for technical sketches and fine details, the thinnest lead available is 0.33mm. Along with its precise accuracy, 0.33mm lead is usually found in harder graded leads like the HB for example. With this said, it is available in softer graded lead, but is more commonly found in HB.
Unfortunately, it does have its downfalls. One of which is its rigid stature, making it difficult to write with as there is no give in curves. With this in mind, you cannot fault its accuracy in clean straight lines.
We would recommend trying out the Platinum Pro-USE MSD 1000A pencil when requiring a 0.3mm lead. This mechanical pencil has a narrow barrel and a fine writing point, which makes it ideal for professional drafting.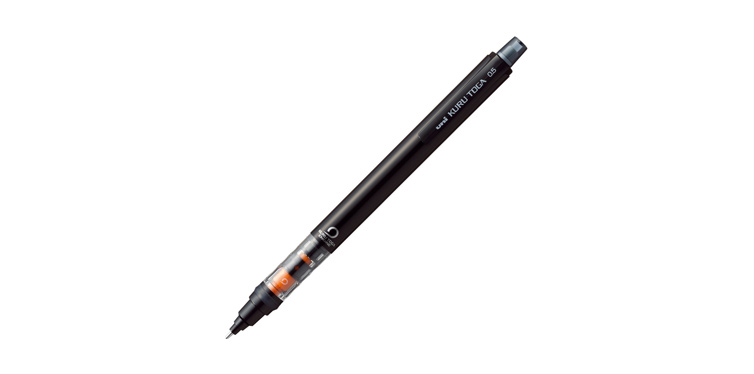 Thickest – 5.6 mm Lead
5.6mm lead is the ultimate artists shading size because it offers an extremely soft stroke. The only issue with such a chunky lead, is the amount of sharpening it will need and how commonly it will need sharpening.
On the other hand, it makes up for the seemingly constant need of sharping with its ability to draw dark lines with more pressure and much lighter shades with less pressure. Hence, it is perfect for shading.
The Worther Compact Mechanical 5.6 mm pencil is an impeccable choice and sums up all the positives of the 5.6mm.
Other Sizes
In between lives; 0.5mm (which the mechanical pencil is most commonly designed for and is best suited for technical drawing), 0.7mm, 0.9mm, 1.18mm, 1.4mm, 2mm, 3mm and 3.2mm.
To summarise, the best lead size for precision is 0.3mm-0.9mm, whereas the top lead sizes for larger drawings and shading would be 3mm-5.6mm. For anything in-between, your best choice is anywhere from 1.18mm-2mm.