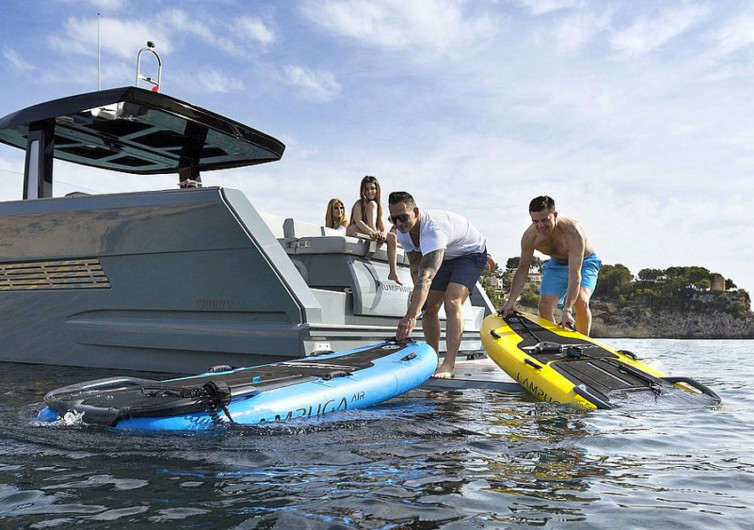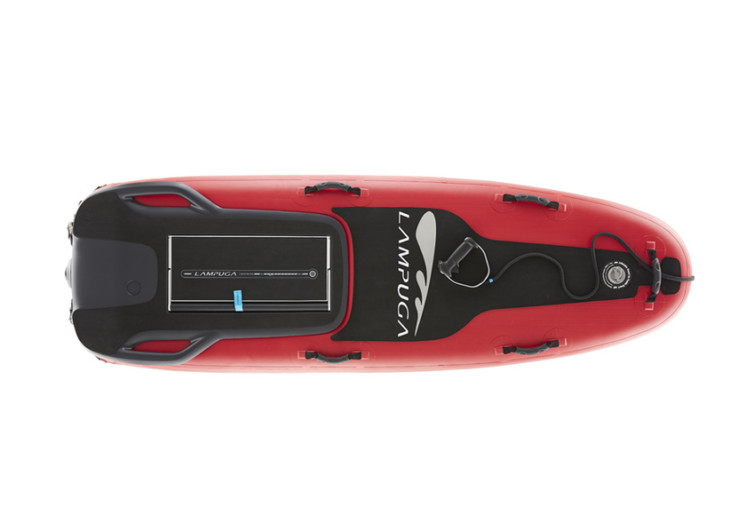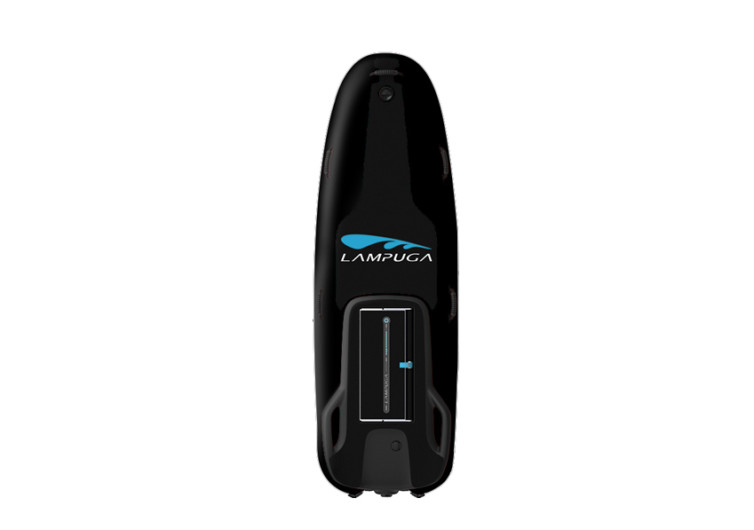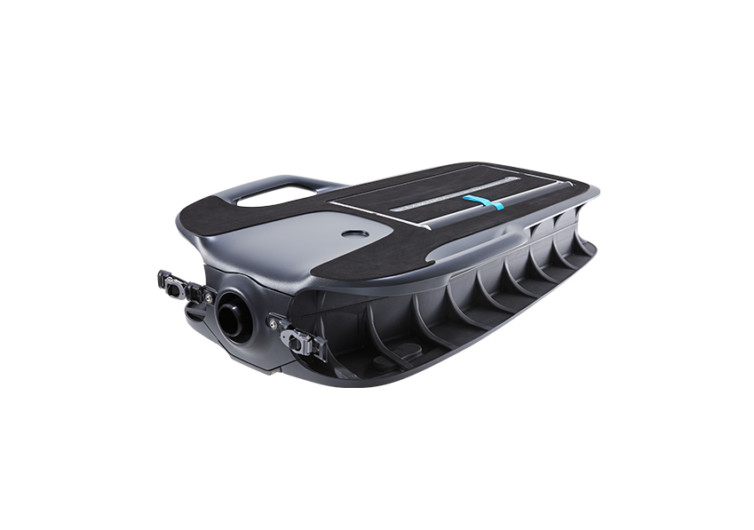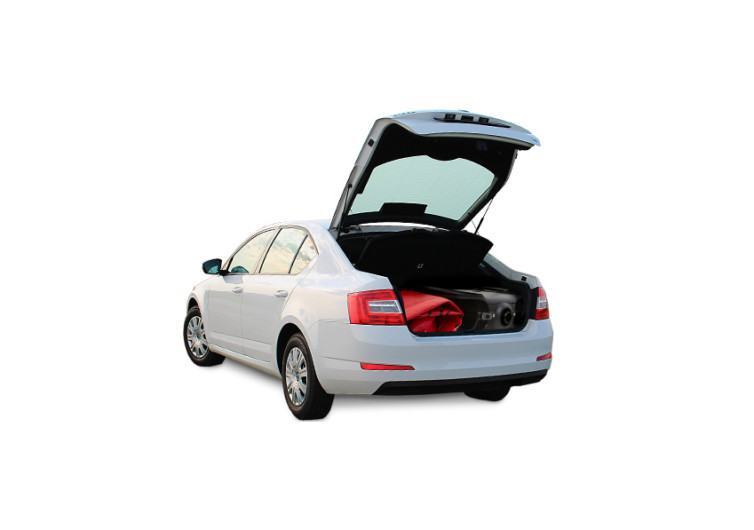 GearHungry may earn a small commission from affiliate links in this article.
Learn more
Lampuga Air Jetboard
The Lampuga Air is a revolutionary brand of electric jetboards. It has a very practical design and can provide a performance that can blast more expensive jetboards out of the water. Its user-friendliness is top notch, allowing riders of all ages to have the time of their lives.
Built to be the ultimate water toy, the Lampuga Air features a number of innovations. The 10 kW electric motor emits a quiet hum as it propels the Air over water. Mated to the electric motor is a cooling system that secures the optimal operating temperatures of the motor.
The 14-horsepower electric motor connects to the Lampuga Jet Drive. This component draws in water that the Air's impeller accelerates. This leads to the creation of a powerful water stream with a thrust force that's equivalent to 110 lbs. This is enough force to propel the Air to an amazing 27 nautical miles per hour.
The Lampuga Air also features a unique remote control mechanism that's built into a tethered handle. All the controls are already in the handle itself, so there is no need for a separate remote controller. The handle connects to the Air via a tether, which also serves as a system for holding onto when riding the Lampuga. Advanced riders can always remove the tether and handle for a more challenging ride.
There is also a safety feature in the Lampuga Air. It comes with a magnetic kill switch. This turns off the electric motor in the event that the ankle safety cord gets disconnected from its socket. This often occurs when the rider falls off the Air.
The Lampuga Air is lightweight and portable enough to transport in your car or on your roof rack. Once you're at your destination, you only need to inflate it to enjoy the ride of a lifetime.
CHECK PRICE ON lampuga.com