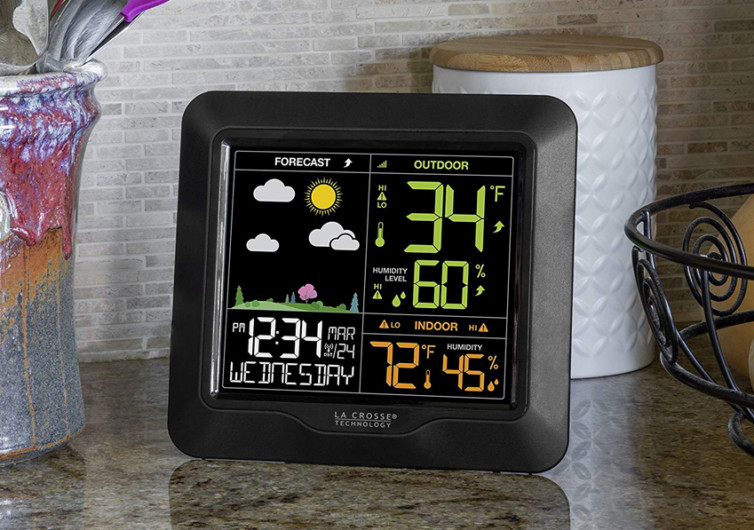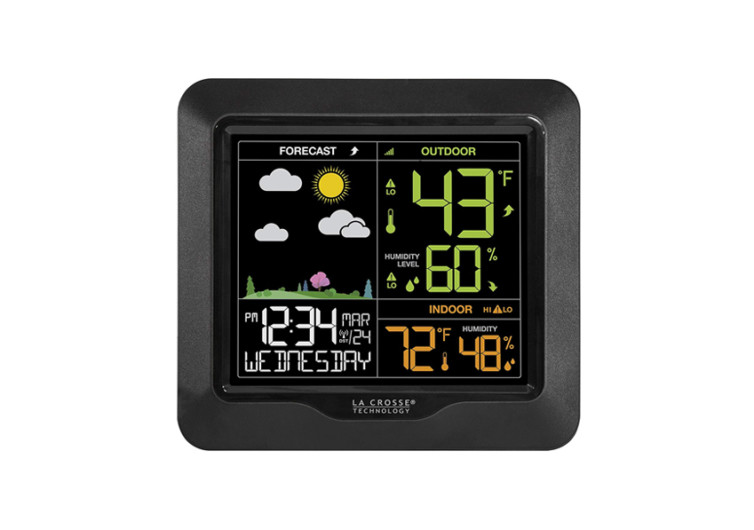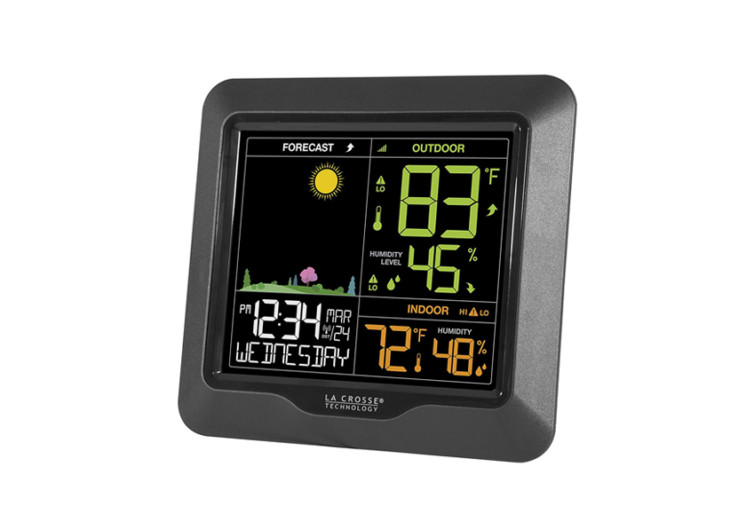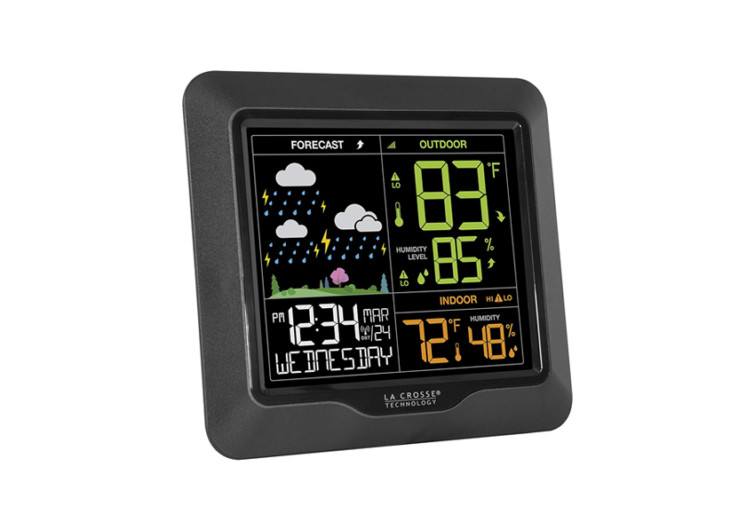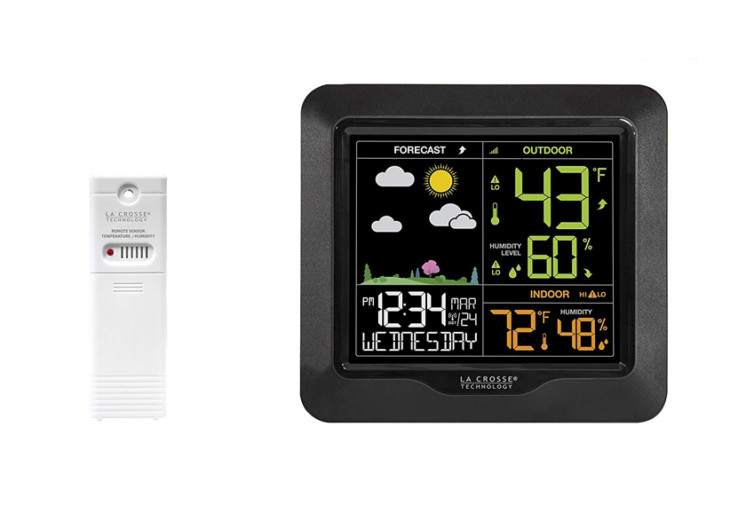 GearHungry may earn a small commission from affiliate links in this article.
Learn more
La Crosse Technology S85814 Wireless Color Forecast Station
La Crosse Technology is giving homeowners the chance to turn their homes into mini weather stations. The S85814 Forecast Station is an ingenious solution that keeps you abreast of weather parameters. It comes with a simple and dynamic display and a reliable sensor to give you reliable weather information.
The La Crosse Technology weather station is a two-unit system that includes a digital display and an outdoor weather sensor. These two devices communicate with each other via wireless technology. One can place both devices up to 300 feet away from one another.
The sensor has a weather-resistant construction. You can mount it outdoors, preferably facing away from direct sunlight. It is not weatherproof, however. One should still mount it in an area where there is very minimal precipitation.
The digital display measures about 6.88 inches wide, 6.37 inches high, and 1.33 inches thick. It receives its atomic weather and time information from an Atomic clock in Colorado. There are six weather forecast icons on the display. These include Sunny, Cloudy, Thunderstorm, Snow, Rain, and Partly Sunny. Each one comes with its own unique color for easier identification of the weather forecast. The display also comes with an adjustable backlight.
The La Crosse Technology weather station can provide critical information about humidity and temperature. These are for both indoor and outdoor environments. Indoors, the device can measure a temperature range of 32 to 122 degrees Fahrenheit. This is minus-40 to 140 degrees Fahrenheit outdoors. It can also measure a range of 1 to 99 percent for indoor humidity and 19 to 97 percent for outdoor humidity.
The La Crosse S85814 Forecast Station is a great tool to add to your home. It lets you keep track of the weather in your area while keeping you abreast of humidity and temperature levels in your home.