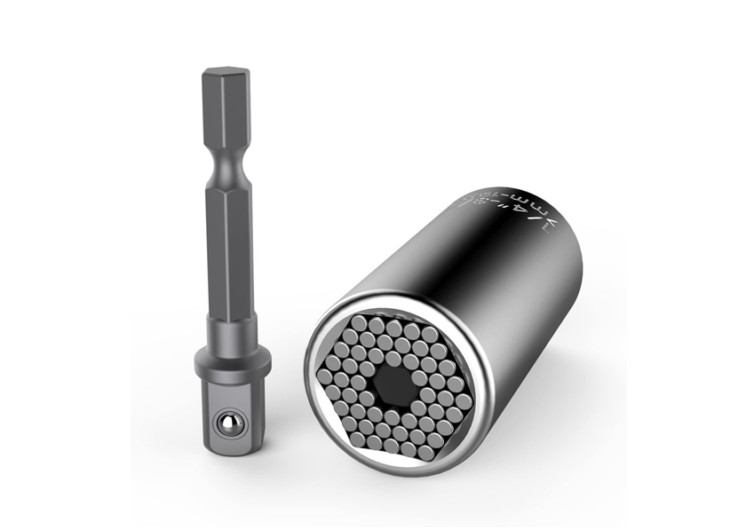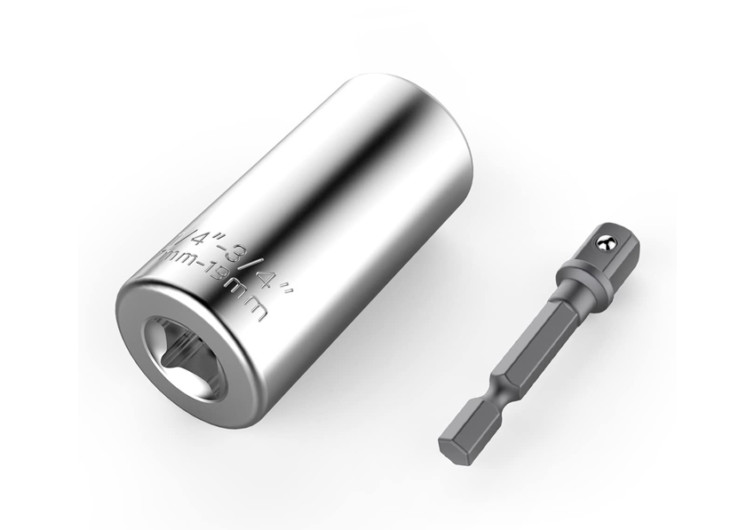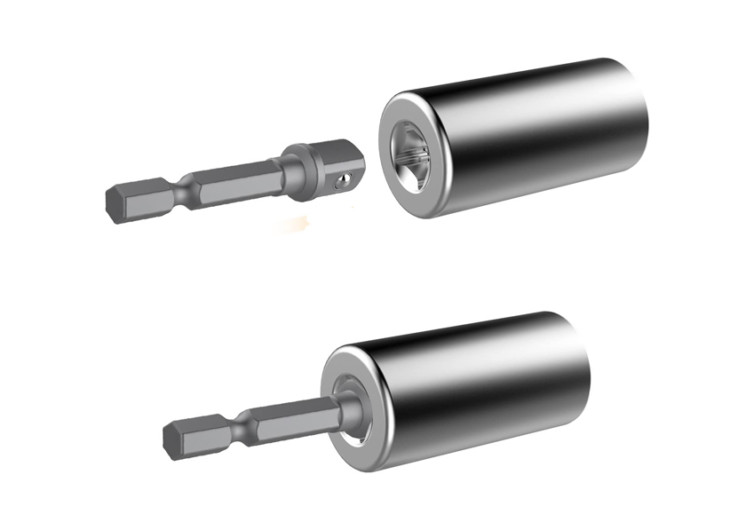 GearHungry may earn a small commission from affiliate links in this article.
Learn more
Kusonkey Professional 7mm-19mm Universal Socket Tool Set
The Kusonkey universal socket tool set includes a power drill that turns a less technical person into a DIY handyman. It's practical and convenient, many people will surely appreciate its utilitarian value. Customers consider the set a practical gift for friends and family as it provides value for only less than $20.
Dealing with sockets can be tricky. Parts (e.g., bolts, nuts, hexes, etc.) come in different sizes, materials, capacities, and properties that they need to be handled accordingly, lest a problem occurs. This universal socket wrench included in the set is adjustable, so users do not need to worry about fitting problems or spending extra dollars on other tools.
The universal socket is designed to fit universal dimensions. It is, therefore, suitable for the standard sizes of screws, nuts, and bolts (i.e., ¼ to ¾ inches, metric 7 mm to 19 mm). This flexibility also enables the user to cater to diverse applications, including automobile, industrial, home maintenance, and construction applications. You can even carry it around when you go camping. So it will make a perfect gift for holidays and special occasions.
Customers value the durability of the Kusonkey tools that are made of durable chrome vanadium steel. Chrome is known for its intense hardness. Furthermore, the socket has 54 steel rods that are individually spring-actuated, thus permitting the socket to take whatever shape easily and effectively. This reduces the likelihood of changing sockets.
Kusonkey also employs a 12-month warranty period, so in the event of manufacturing or shipping issues, you can conveniently reach them for refunds or replacements. However, there are only certain repairs that can be accommodated, so it's best to consult with Kusonkey's 24-hour customer service like stripping or bending problems due to the wrong usage.
The investment price is only under $20 dollars for a multi tool like the Kusonkey universal socket.