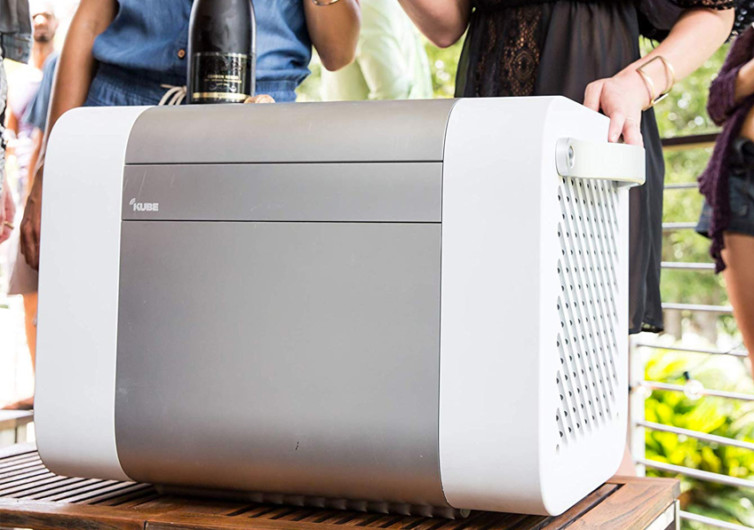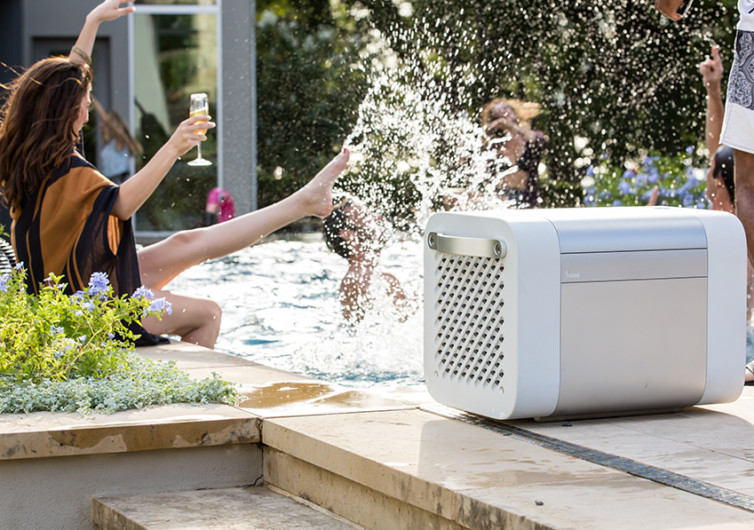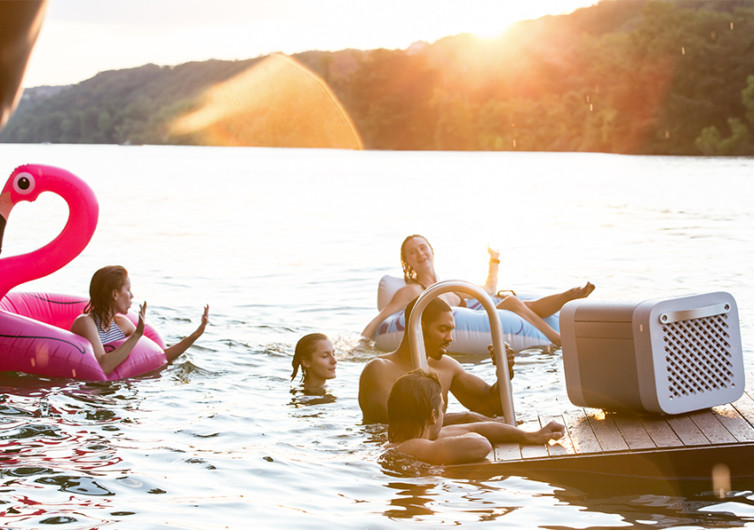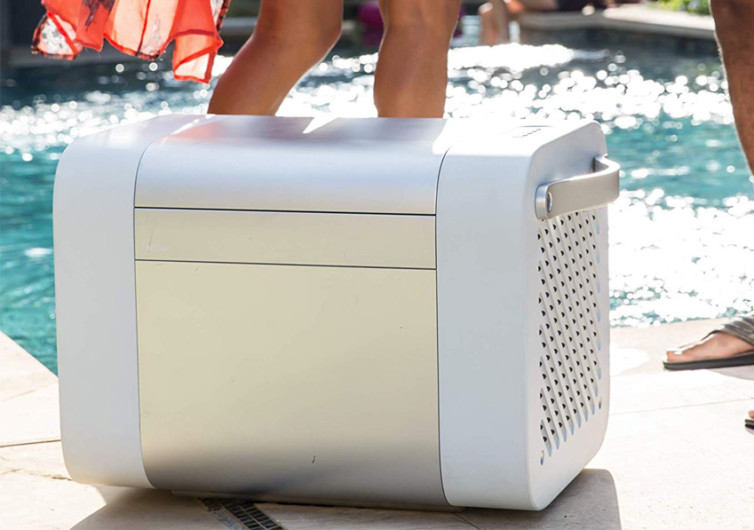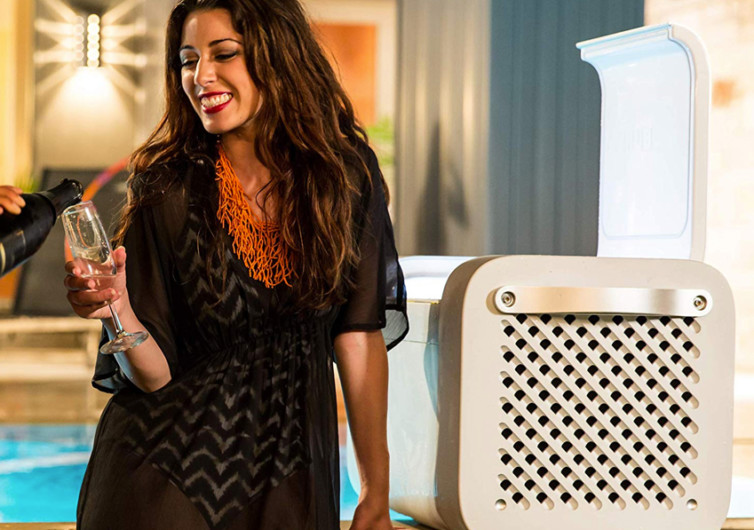 GearHungry may earn a small commission from affiliate links in this article.
Learn more
Kube Bluetooth Cooler
Most people think that the Kube is an elegant-looking cooler to store and manage your beverages and other party stuff on the go. What they don't realize is that this is also a state-of-the-art Bluetooth speaker. It is a mighty powerful Bluetooth speaker that can turn the beach into a concert venue.
Featuring premium durable materials, the Kube boasts of a construction that's built for the most demanding environments. Anodized aluminum grace the outer shell of the Bluetooth speaker, giving it tough and lightweight characteristics. A touch of soft material adorns the speaker grilles, complementing the solid exterior of the device.
Within the Kube is an acoustic system that delivers 122dB of ear-splitting sound output. It's loud enough to turn almost any venue into a concert stage. The sound pressure level of this acoustic marvel is so impressive that it can mimic the noise of a thunderclap. It doesn't need any amplifier or subwoofer as its acoustic engineering is already spot-on.
Kube connects via Bluetooth or WiFi, giving you plenty of options to enjoy your music. Its dual-diversity antennas allow you to connect to the speaker from distances up to 300 feet. The battery lasts more than two days, too, maxing out at 550 hours.
Of course, what everyone will love about the Kube is the quality of its sound. You won't ever think that the beautiful and soul-reaching sound quality you hear comes from a box that's as big as a cooler. Speaking of its cooler function, the Kube comes with a spacious compartment. It can hold 16 bottles of your favorite wine.
You don't need a flimsy, pocket-sized speaker when you want to party outdoors. What you want is the humongous sound and exceptional acoustic quality of the Kube. You've got access to your drinks in an instant, too.