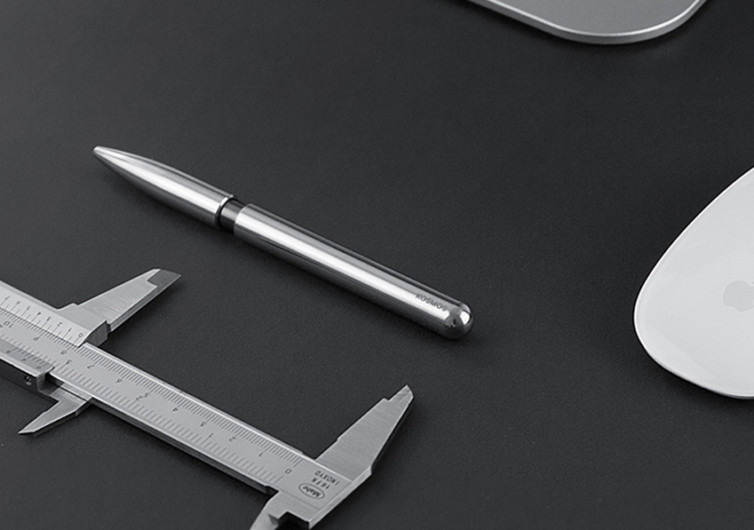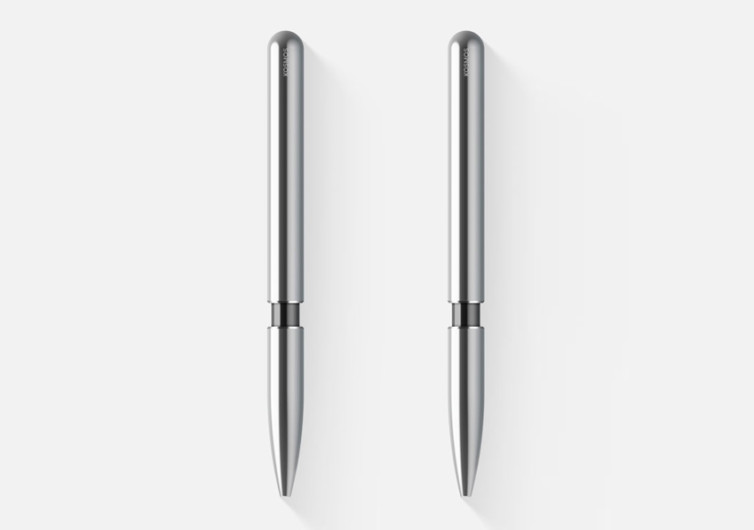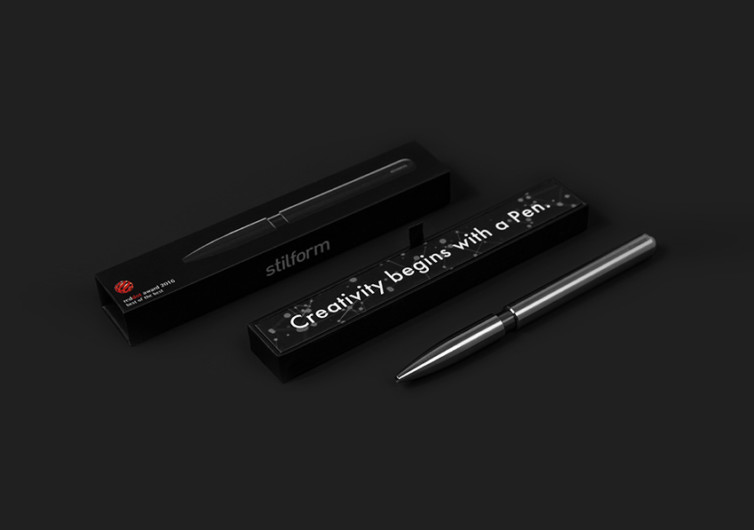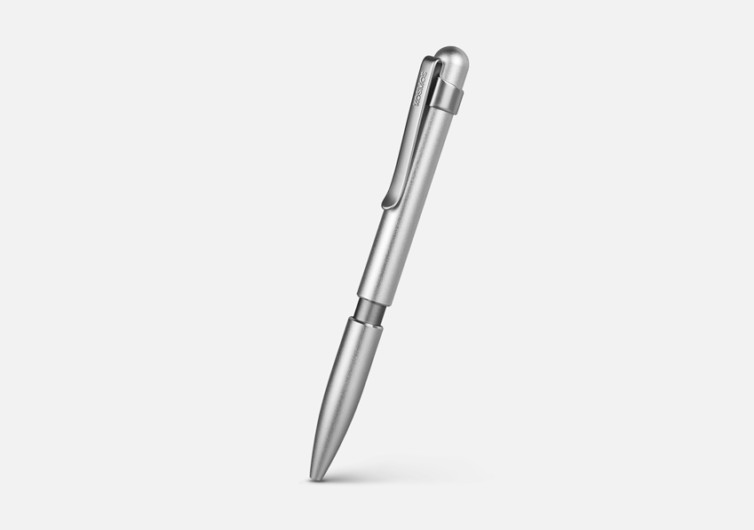 GearHungry may earn a small commission from affiliate links in this article.
Learn more
KOSMOS Titan
A writing instrument doesn't need fancy decorations or ornaments to prove its point. This is exactly what the KOSMOS Titan brings to the fore. It's a writing instrument that is so simple that one wouldn't believe how much it can stand out in a sea of ball pens, fountain pens, and technical pens. It's the kind of writing instrument that defies the odds, something that will bring people back to the fold of writing down their thoughts and emotions rather than typing it on their smartphone screens.
With solid grade-5 titanium forming the backbone of the Titan, the KOSMOS comes with an exquisite design that can only be matched by its ingenious integration of one of the most versatile elements on the planet – the neodymium magnet. A simple shift of the cap activates the KOSMOS, making it ready for whatever writing chore it has to face. The same magnetic force keeps the Titan stable whether you're blitzing for the finish in your article or letting it stand idle for a while.
To think that a writing instrument can be this graceful, the Titan further improves on its elegant take of what luxury minimalism should be. Apart from its mirror-like finish, the KOSMOS Titan comes with a dark gray-colored gap on its shank to provide a visual break to the sea of glittering silver. The PVD-coated shank provides a pleasing island, a relief or a haven for the eyes to behold and for the hand to rest. From afar, the Titan looks mightily impressive. It does look more like a silver bullet, but with a sexy rounded top and a blunted tip where its ink cartridge will be poking its head.
The KOSMOS Titan stakes its claim as a venerable writing instrument ready to bring back the world's fascination in the art of writing on paper.
Check Price On stilform.de