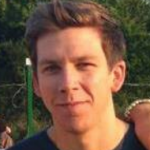 Kombucha Recipes
We're in an era where superfoods have taken over the landscape, and we're better off for it. Among them, ancient kombucha, an age-old tea that was extremely popular in China over two-thousand years ago, has constantly been hailed as one of the most healthy beverages you can consume. Fighting inflammation and arthritis, providing a cure for headaches, and even staving off cancer are just a few of the benefits you can get from this superfood. The best part? It's so simple to make at home, you just need a kombucha starter kit and you'll have no excuse for not making it a staple in your everyday life.
As a side note, most of these require you to make a base kombucha tea to add the remaining products into.
1. Berry Bucha
Kombucha's first associated word is fermented. That's not exactly the most delectable or endearing term, but this universally delicious recipe is going to change how everyone views kombucha. What you'll need is:
Six strawberries
One teaspoon of either maple syrup or honey
Sixteen ounces of kombucha base
Grab your vessel, and get ready to create something truly exquisite. The sweet blend of strawberries melds into the tart, carbonated palette of the kombucha, and it's quite frankly out of this world. Place your strawberries in the vessel, and add your kombucha base. You want to leave a maximum of one inch of space near the top, for fermentation has some space to work its magic.
Get a tight seal and let it sit for an average of five days. For this, your temperature range target is between 63 F and 85 F. Falling outside of these ranges could result in a poor final product or needing to scrap the project altogether. Move your bottle to the fridge after five days, and chill it to taste.
This part is optional, but you can strain out the strawberries with a metal colander so your kombucha stays nice and smooth. While we prefer this method, keep in mind that it will interfere with the carbonation just a tiny bit.
2. Carrot Kombucha
We did say we were going for healthy here. Carrots are usually on the bottom of the totem pole in regards to delectable vegetables, but you're about to get a shot straight to the veins of pure vitamins and minerals found in one of nature's most unliked vegetables. What you'll need is:
Sixteen ounces of kombucha base
One large carrot
One ounce of lemon juice
You're going to throw that carrot into your juicer, and take the lemon juice and blend them together. After that, it's as simple as pouring it into the kombucha base and letting it sit at room temperature for four to six days. If you feel as though it isn't getting the consistency you want, you can always try adding an eighth a cup of sugar to expedite the fermentation process. Simple, nutritious and packed with everything you need to start your day.
3. Citrus Green Tea Kombucha
Kombucha is amazing for you, but green tea is also one of the best possible things you could ever consume. It's basically a super food, and used in a ton of medicinal and topical solutions that bring excellent skin benefits. Green tea kombucha is a little more tart than you might be used to, but here's what you're going to need to enjoy it:
Sixteen ounces of kombucha base
Two stalks of fresh thyme
Quarter cup of lemon juice
Two green tea bags
Half a cup of sugar
Don't worry, there's a trick to keeping this super healthy despite the fact that it has sugar in it. Sugar is consumed just like yeast, so the longer you leave this to ferment, the better off you're going to be. Some recipe owners will use the green tea during their kombucha making process, but here you can add it in afterwards. Start with your base, pop in two green tea bags in and secure the strings over the side.
Next add in your thyme stalks, your half cup of sugar, and your lemon juice. You're going to let this sit out at room temperature for one hour. This will let the green tea extract into the kombucha, while the sugar begins being eaten by the bacteria. After an hour, remove the tea bags, stir thoroughly, replace the tea bags. Repeat that step, but wait four hours before doing so. At the end of the day, throw away the tea bags, seal up the container, and store it for five to seven days.
4. Green Kombucha Machine
Get ready to enjoy the perfect hybrid between green juicing, and the benefits of kombucha in a seriously delicious beverage. Juicing is great for you, but it's not always enjoyable. For those of you who find plain kombucha too zesty or tart, this is the perfect way to get the best of both worlds, without those negative attributes. To get started, you'll need:
Thirty-two ounces of kombucha base
Two tablespoons of green powder (ground up greens of choice)
Quarter cup of lemon juice
Eighth a cup of lime juice
You could always juice a few greens instead, but getting some ground up green powder is going to be your best bet. It ensures a smooth blend into the kombucha base without clumping up, and cuts out a ton of extra work and time spent in the produce section.
Grab your base, and drop in a quarter cup of lemon juice, and your eighth cup of lime juice, and get ready to whisk that together. Once those are good, drop in your green powder or fresh green juice, and do not stir. Let it imbue naturally, and shelve it for four days until it's ready to go. Keep in mind that if you use freshly created green juice, this will have to be refrigerated instead of put on the dry shelf.
5. Cucumber and Watermelon Kombucha Blast
This one is a great summertime favorite that can be chilled directly before serving, and keep your body rocking through those piping hot days. There's nothing fancy to this one, all you'll need is:
Thirty-two ounces of kombucha base
Six ounces of cubed watermelon
Four ounces of cubed cucumber
One teaspoon of ground ginger
The ginger is there to cancel out some of the sweetness so you don't get overwhelmed. Drop in your cubed watermelon and cucumber, and gently move it around your kombucha base. You're going to need a larger vessel to contain this all. After these are in, add your ginger and seal this up. It's going to need to rest for four to five days before it gets the way you want.
6. Peach Kombucha
Who doesn't love the flavor in a ripe summer peach? This kombucha recipe is extremely simple, and lets you spring kombucha on your friends. You know, the ones who are telling you it's weird or they don't want to try it. This summertime drink is going to blow their minds, and change them entirely on the idea of kombucha. This is what you'll need:
Sixteen ounces of kombucha base
One small peach
One teaspoon of freshly ground ginger
The wonderful thing about this is that it blends tangy with sweet, to create the perfect addition to your summertime drink menu. Take your peach, and get two thick slices. These are going to soak in the kombucha to blend and imbue those flavors, while the teaspoon of freshly ground ginger will help to balance out the citrus. If you're not a fan of ginger, you can cut it down to half a teaspoon to still reap the rewards, without cutting out too much delectable natural sweetness. This needs to remain on the shelf for five days before drinking.
7. Coffee Kombucha
Who doesn't love their morning coffee? The stellar health benefits of drinking coffee are well known. It's when we over indulge that it becomes a problem. This wraps up the health benefits of kombucha and coffee in one excellent drink, and this is what you're going to need to turn this dream into reality:
Your scoby of choice
Sixteen ounces of kombucha base
Sixteen ounces of arabica coffee
Half a cup of sugar
The sugar will be consumed and won't flavor your beverage, depending on fermentation time. The sugar is absolutely necessary, so before we begin, know that coffee is extremely acidic and can cause your kombucha to go bad. Timing is everything here, and will be out of the ordinary kombucha recipe standards.
Gently pour in your coffee into your kombucha base, and follow it up by whisking in your sugar very slowly. You want to gently imbue these two attributes. Often times, people will create the kombucha base with coffee, but that's not recommended. Toss in the scoby, and watch it closely. You'll only have about two days of shelf time on this before you need to take it off. It's okay to open it twice a day to check on the scent. You'll know when kombucha has been ruined by coffee.
8. Raspberry Lime Kombucha
Raspberry and lulime are a duo that we seriously underutilize because it's flipping fantastic. When you blend this into the consistency of your kombucha, it's like a dream come true. This is a much lighter kombucha that doesn't take as much time to ferment, and this is what you're going to need for it:
Half a cup of raspberries (diced small)
Quarter cup of lime juice
Thirty-two ounces of kombucha base
Mint leaves for garnish (optional)
Alright, so the mint leaves are definitely optional, but when you go to serve they add a nice element. You'll want to start with your kombucha base, and simply add in the diced raspberries and mix them around. We recommend leaving them in for a half hour to "bleed" into the rest of your kombucha before continuing. It adds a nice bit of flavor without having to press and ruin the raspberries.
Next, you'll want to pour in your lime juice. As you might imagine, going with freshly squeezed is always best. If you have to buy a bottle of premade lime juice, it'll do the trick, but with a bit of extra tart in the final solution. Blend it in, whisk it, and allow four to five days to properly imbue, storing it at room temperature. This is a much lighter kombucha tea recipe, great for summer days.
9. Spicy Apple Kombucha
A base kombucha tea already has that tangy, tart flavor of a green apple, but it's time to ramp that flavor up a few notches. This recipe is extremely easy to make at home, and is a real pick-me-up right around November when you get those ultra ripe apples from the store. Here's what you're going to need:
One cinnamon stick
One full apple (Granny Smith will do just fine)
1/4 teaspoon of ginger
Sixteen ounces of kombucha base
You're going to need two vessels that can hold your kombucha. It's time to put them aside, and cut into your apple variety of choice. Wash it thoroughly but leave the skins on. There are so many antioxidants trapped in apple skin, and you don't want to miss out on the major health benefits.
Cut your apple into ten slices. Five of each are going into their own jar, where you'll then pour your kombucha base on top. You need to store these at room temperature for five to seven days, though they may need up to eight days. The acidity found in the green apples can sometimes prolong this process.
10. Blueberry Ginger Kombucha
Ginger became a household staple when juicing was a popular trend, and it's here to stay. Ginger offers so many amazing health benefits, it's only natural to combine them with the attributes of kombucha, and create something truly magnificent. This recipe is super simple, but as a note, don't skimp on powdered or frozen ginger roots. Go fresh, or go home. You're going to need:
Sixteen ounces of kombucha base
One cup of blueberries
Two teaspoons of freshly ground ginger
One homegrown scoby
One cup of water
This one has some serious flavor. It can get a bit tangy at times, but that's what we're going for. You're going to have to make a syrup out of your ingredients before adding it into your kombucha. Grab a small saucepan, throw it on the stove, and start bringing your water to a light boil. Slowly mix in your blueberries and grated ginger.
You'd normally need to add sugar to make this a more syrupy consistency, but we're going for the healthiest option (and adding sixteen ounces of sugar doesn't sound helpful or healthy). Stir once per minute, lightly boil for a total of five minutes, and you'll be good to go. Allow it to cool, pour it into your kombucha base, toss in your scoby and seal for seven days.