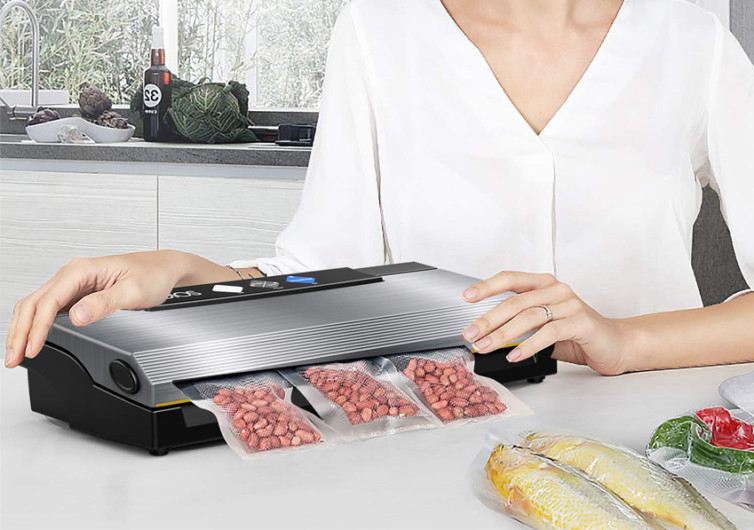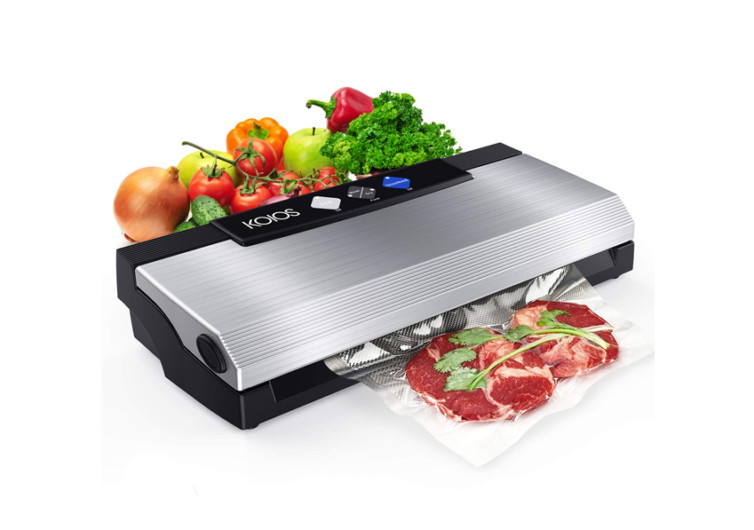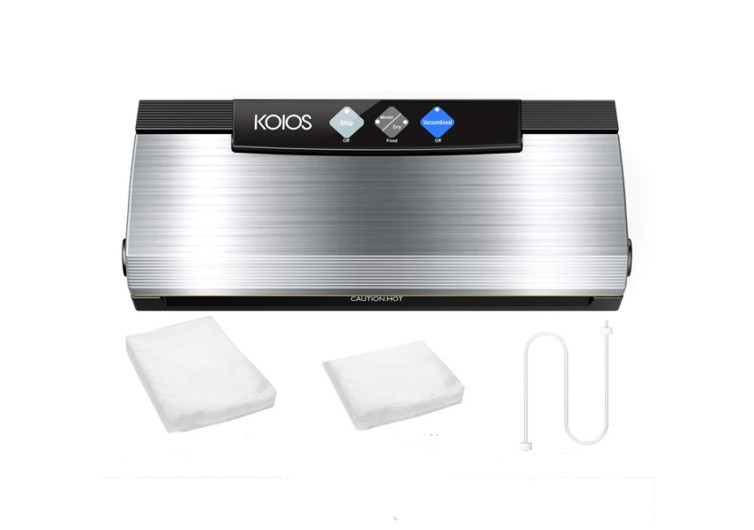 GearHungry may earn a small commission from affiliate links in this article.
Learn more
KOIOS Vacuum Sealer Machine & Food Sealer
The KOIOS Vacuum Sealer is a great tool for keeping the freshness of your foods for a longer period of time. It has a refined design and smart features that take the hassle of storing your foods off of your shoulders.
This vacuum food sealer comes with a heavy-duty construction and a space-saving design. It is less than 3 inches high, allowing you to store it in your kitchen drawer. The device is about 14.5 inches long. It is capable of sealing a large 11.8-inch wide vacuum sealing bag. The same feature allows you to seal multiple smaller bags at a time.
At the bottom of the heating strip is a heavy-duty mica sheet. This feature allows the device to withstand temperatures up to 300 degrees Fahrenheit. It also features an internal safety system that will help prevent the risk of excessive temperatures.
The vacuum sealing capabilities of the KOIOS food sealer come from its powerful electromagnetic pump. It provides a vacuum strength that is equivalent to 12 liters per minute. The pump contains a core made of pure copper. When you combine this with the device's temperature sealing properties, you can seal bags up to 40 times without damaging the device.
The KOIOS vacuum sealer is great for sealing both dry and wet ingredients. One only needs to press the right button. The system draws out any excess moisture from the food to help increase its storage life. It also comes with an accessory hose port. This is perfect for creating a vacuum seal in bottled foods and products in canisters.
The KOIOS Vacuum Sealer is a great tool for any modern kitchen. It can help you preserve the freshness of your food items for up to 5.2 years. It is compact enough for easy storage and comes with an elegant design, too.