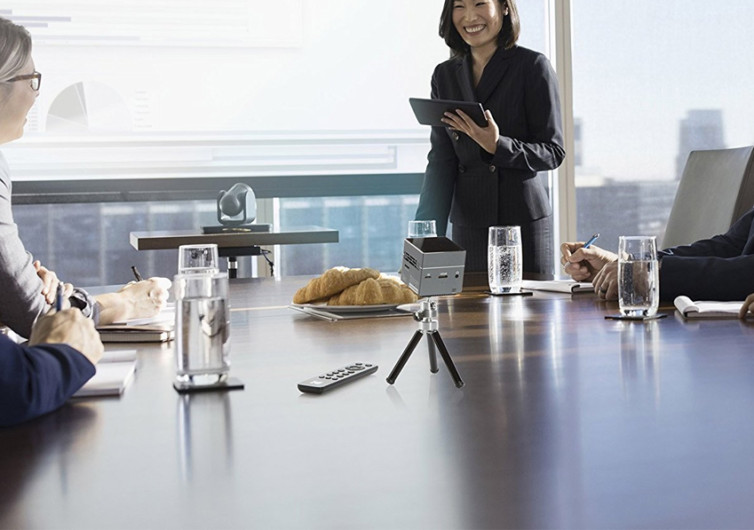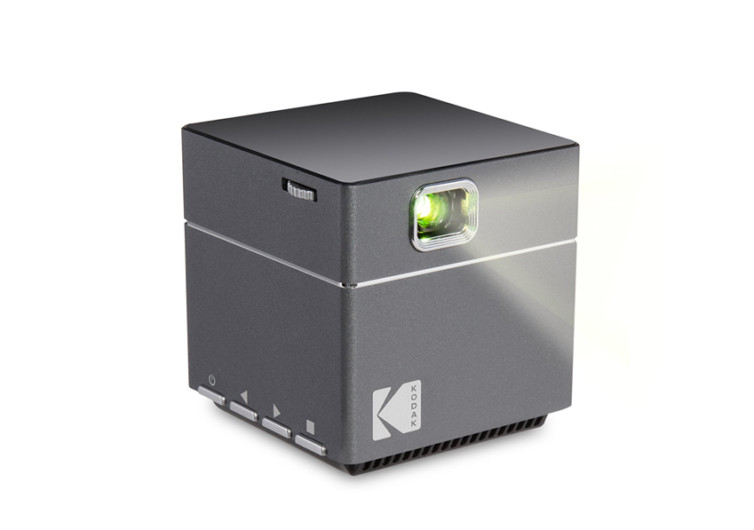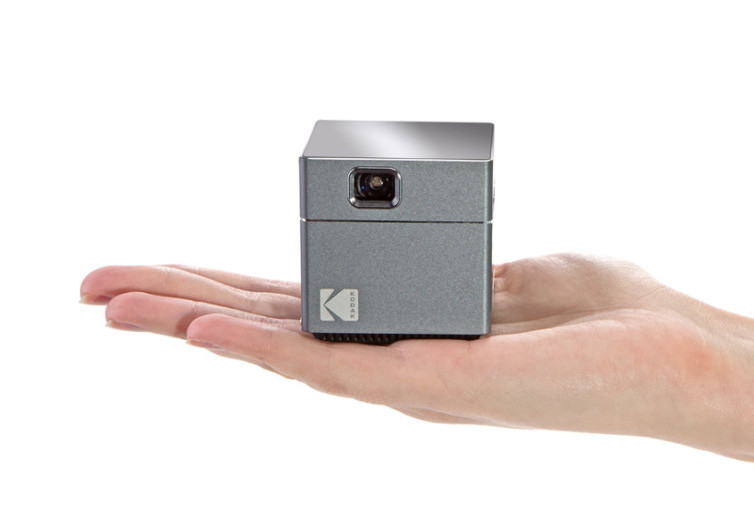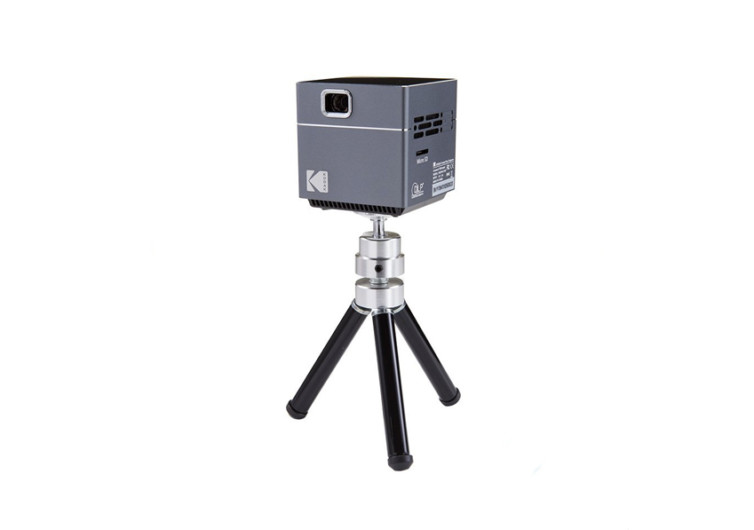 GearHungry may earn a small commission from affiliate links in this article.
Learn more
Kodak Wireless Portable Projector
Measuring just 2.16 inches on all sides, the DLP Cube Mobile S6 is the perfect example of what modern ingenuity can squeeze into something that sits conveniently on the palm of one's hand with plenty of room left for other contraptions one can think of. The Cube features Kodak's revolutionary technologies in high quality imaging, wireless capabilities, booming acoustics, and amazing mobile compatibility.
Gone are the days when your presentations were limited by the bulk and weight of the projector that you need to carry with you. Gone also are the days when you had to strain just to play your favorite games or even enjoy your favorite films. Everything is now changed for the better by Kodak's DLP Cube Mobile S6. At just over 2 inches from all sides, this boxy wonder gadget can effectively replace your conventional projector and do so much more.
Its 1.5-watt speaker may not be much, but it sure is enough to fill your room and turn it into a cinematic experience. When combined with its 1000:1 contrast capabilities mated to a 100-lumen brightness setting, you'll know that the Cube isn't messing around with your idea of the ultimate in personal entertainment. When placed at its maximum distance, you're actually giving yourself the privilege of enjoying films, movies, TV shows, PC games, and what have you with its 100-inch maximum screen size. It's not 4K, but its 1080p HD resolution should offer equally remarkable images and scenes that literally pop out to life.
Most projectors come with remote controls that recognize only the bundled hardware. That's not the case with the Cube. Its remote controller can seamlessly work with any device without the need for some crazy programming or needless software installations. The Cube comes fully integrated with the latest in WiFi protocols allowing it to seamlessly communicated with laptops, tablets, gaming platforms, wireless audio systems, and even smartphones. Of course, other devices that come with either 3.5mm or HDMI cables are more than welcome to connect. It reads from USB and MicroUSB storage solutions, too.
Kodak puts personal entertainment right in your hands.