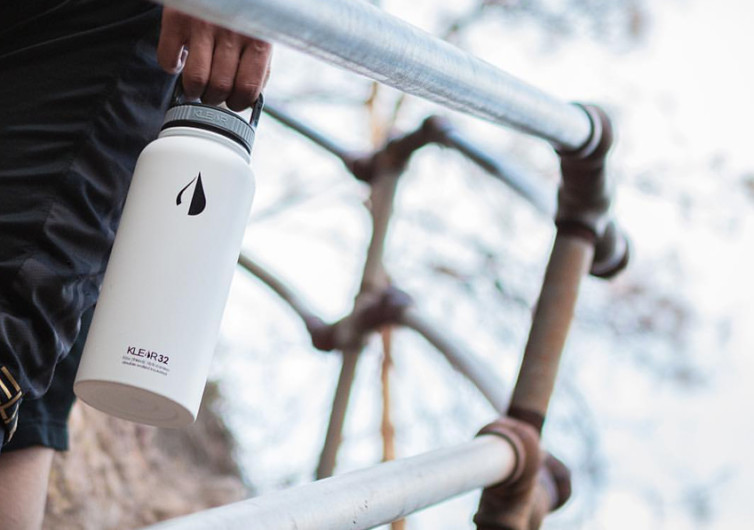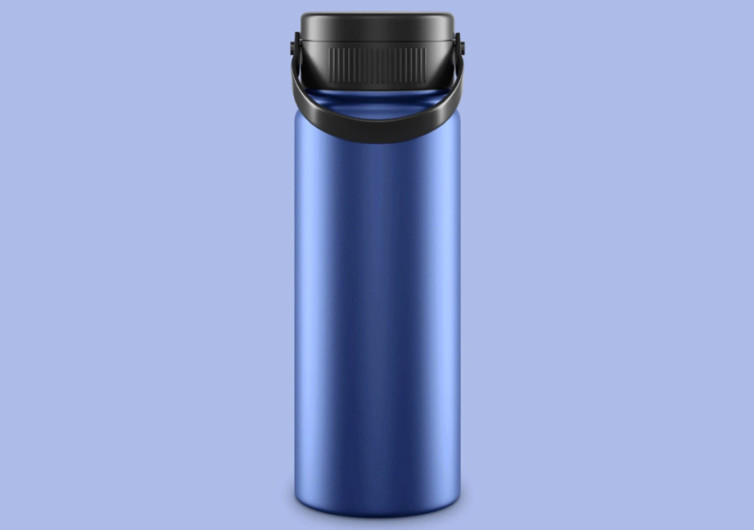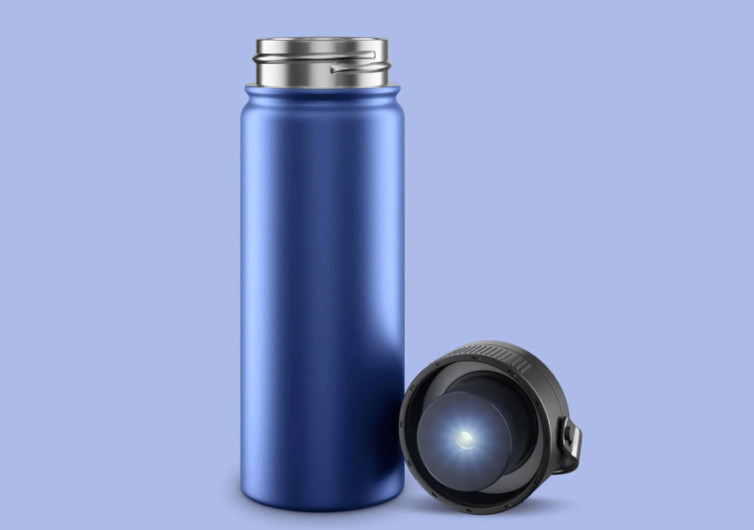 GearHungry may earn a small commission from affiliate links in this article.
Learn more
Klear Self-Cleaning UV-C Cap – Clean and Clear
Most of us like to reuse our insulated water bottles over and over until that tell-tale stink starts to waft its way towards us as we take a sip, you know that stink. It's a typical cue that we need to give our bottle a wash and a scrub. Realistically, we should be cleaning our water bottles much more often, long before the stink arrives. However, that's a daunting task for most of us. The folks at Klear have designed a wide mouth bottle cap with a built-in UV-C light for sanitizing your bottle and water with just a few taps of a button.
Klear fits onto the top of any wide-mouth insulated water bottle ranging from 12 ounces to 64 ounces. It replaces the existing water bottle cap. To use this product, fill your water bottle, screw the lid on tight and tap the crescent button twice. Allow the cap 2 to 3 minutes to go through the sanitization cycle; then you're good to go! The cap's battery allows for up to 25 cleaning cycles. Once the battery is worn, simply plug it into a USB port, charge it up, and it'll be ready for use again!
UV-C light kills up to 99.9% of bacteria, germs, and viruses, including the odor-causing ones that leave you with a stinky bottle. However, UV-C light won't neutralize or filter physical impurities from your water. Before sanitizing it with Klear, make sure that you're using filtered water, as unfiltered water often contains heavy metals and other sediments.
If you're ready to kick the water bottle stank goodbye, you can snag a Klear Self-Cleaning UV-C Bottle Cap via the DrinkKlear website for $49, which is probably a small fraction of the cost of your insulated water bottle in your collection. Sounds like a bargain to us.
CHECK PRICE ON OAKANDHEARTH.COM