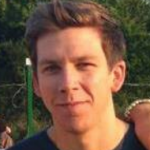 Killer Cardio Moves
You can spend hours on the treadmill and still not lose weight. Actually, for some people running is nothing but a waste of time and money. If you're one of the guys who hate jogging, we got some great news for you – jogging isn't the only type of cardio workout that can get you shredded!
Even though many people swear by it, jogging actually doesn't do much for your body weight. In fact, depending on the intensity, jogging burns between 200 and 500 kcal per hour. That's the amount of energy a single burger at McDonald's contains.
Another downside of running is that it can wreak havoc on your joints, back, and even your mood. Yes, you're read it correctly; too much running can be bad both for your body and your mind. Surely, running, same as any other cardio workout increases the levels of the happiness hormone, but if you want to lose weight, you will have to run a lot. And running too much is guaranteed to make you feel not just tired, but sad and depressed as well.
The solution is to look for other kinds of cardio exercise, which don't take too much time but do wonders in burning those calories. To help you out find the right workout, here are some suggestions. These 10 killer cardio moves will make you forget about running!
1. Battle Rope Workout
Here's an exercise that you must include in your workout routine. This exercise engages a number of muscles, making your entire body work-out hard. Obviously, legs do most of the work, but your arms, shoulders, and back are also working hard. Because of this, it's not a big surprise that it can burn a lot of calories. In fact, this exercise burns about 1,200 calories per hour.
Of course, you're not going to make waves and circles with the battle rope for such a long period. Even 10-15 minutes is sufficient to achieve your daily calorie-burning goal. If you do it every day, you can expect to lose a pound of body fat in less than two weeks. But, for that, you also need to be careful what you eat. Consuming about 2,000 calories a day seems ideal for achieving this goal.
But, even if you're not too careful about what you eat, battle rope workout will still bring you some amazing benefits. First of all, thanks to the fact that this is a very intense kind of exercise, your body will react to it by building stronger muscles. Regularly performing this exercise is bound to make your body if not ripped then definitely firmer, so have your protein shaker with your gym bag nearby to feed your muscles with what they need after a workout.
Another reason why this exercise is a must is that it's going to improve your overall fitness. Once you get ahold of it, other types of cardio workout are going to become much easier for you. Furthermore, in order to perform this exercise you need to stay focused and do well coordinating the movement of your arms and legs. What this means is that you won't get bored nor will your mind wonder off.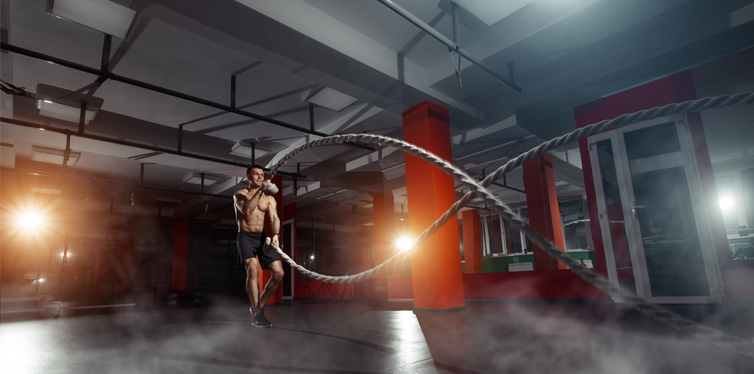 2. Punching Bag Workout
If jogging makes you annoyed, you can channel your anger into bag punching. This is actually one of the best cardio exercises for men. It can make you ripped, as it burns a hell a lot of calories. It also will help you build muscle. It's not just because punching will make them work hard but also because this exercise is guaranteed to make your testosterone levels go up.
The good things about bag punching don't end there. This exercise is also great for making your punches stronger and more precise. And who knows when you might get in need to use your mighty fists in real action?
And if you thought that bag punching is a workout that affects only the upper half of your body, you were very wrong. In order to produce a powerful punch, you need to engage your entire body, from your toes to your fist.
In order to do this exercise the right way and get the most of its benefits, our advice is to watch some YouTube tutorials. It probably won't take you too long to get the gist of it. Another reason why it's important not to rush into doing this exercise before learning more about it is that you may get injured otherwise. If you don't hit the punching bag the right way, you can injure your wrist easily.
Apart from learning the technique, you also need to acquire proper equipment. Obviously, a punching bag is essential, but you also need a good pair of boxing gloves. In fact, without them, don't even think about performing this workout.
3. Burpees
Here's another exercise that doesn't take too much time, but gives amazing results in return. If you're not familiar with what burpees are, you may know this exercise as squat thrust. Basically, it's done by going into a squat from a standing position, then kicking your feet back and going into the plank position. To finish the move, you need to go back into the squat and finally stand up.
As you can see, this exercise will engage literally every muscle in your body. For that reason, it's bound to burn a lot of calories, as well as make your body go into a muscle-building state, the so-called anabolism.
Burpees are obviously pretty exhausting, so you should take it easy at the beginning. Doing 10-12 burpees per one series seems enough at first. And if you notice that they're going well, you can always increase the number of reps.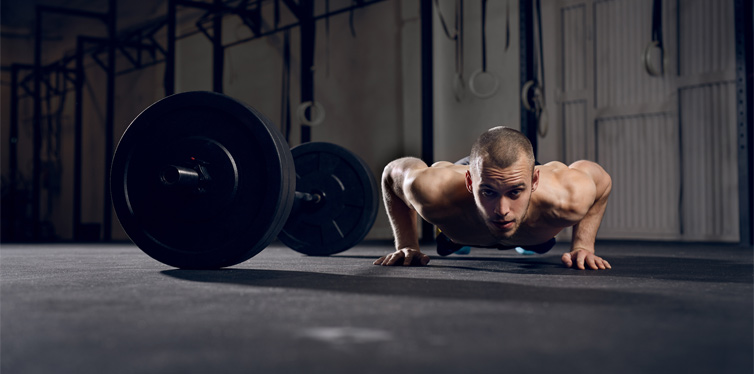 4. Tire Runs
If you're looking to improve the strength of your legs, as well as your agility and speed, tire runs are what you need to start doing. How it's done is that you basically need to run as fastest you can in a zigzag motion trying to avoid a set of tires you've placed on the ground.
To make it more challenging, you can move through the course not by going around the tires but by stepping into each one of them with one foot at a time. This way, you're guaranteed to make the exercise more interesting, as well as much more intense.
5. Box Jumps
For this exercise, you will need a big box that won't break under your weight. The ideal size of the box would be somewhere along the line of 3x3x3 feet. If you feel you're up to the challenge, you can use even a bigger box. But, you should know that the larger the box, the more difficult the exercise will get.
And the way this exercise is performed is pretty straightforward. In fact, you can tell it from its name. Basically, you're supposed to jump forward onto the box, before jumping back to the starting position. Doing 15-20 reps per series seems more than enough. If you want to make this exercise even harder, instead of doing it from the standing position, you can go into the squad.
Box jumps are guaranteed to do wonders for your glutes but don't think that this exercise is for legs-only. Due to the fact that you need to keep your balance while jumping up and down from the box, your core muscles are gonna work hard as well.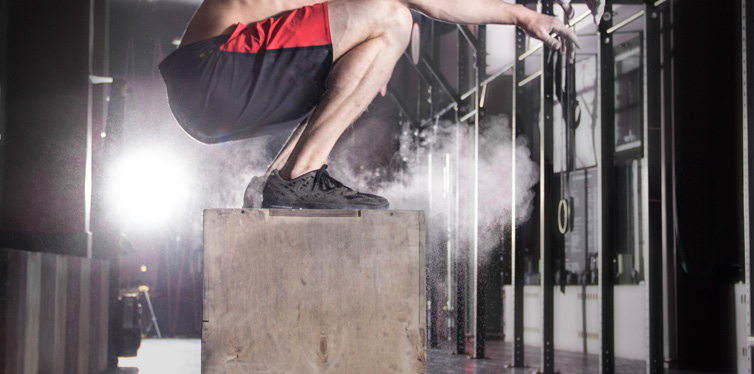 6. Lateral Ski Jumps
For this exercise, you don't need any special props. All you need is enough space to be able to jump from left to right and vice versa. And that's basically how it's done. You're supposed to jump from one side to the other, using the force created by your glutes. To do that, you will need to bend the knees slightly before every jump. The more you bend the knees, the more difficult the exercise will get.
The reason why lateral ski jumps are on our list is that they affect many muscles in your body, including those that are seldom engaged in cardio workouts. Your inner leg muscles and side abs are going to do a lot of work in this exercise and you decide to keep small barbells in your hands while doing it, you're gonna engage your shoulders, arms, and back, as well.
7. Suicide Sprints
We understand that you don't like running, but the reason is probably that it takes too much time. So, why not make it shorter, but much, much more intense? Suicide sprits are your solution. As the name suggests, they're really intense. You're supposed to give your maximum in this exercise, which in turn, is going to have an impact on your stamina, agility, endurance, and strength. When it comes to fat-burning, if you really do your utmost, you can burn 200-300 calories in 10-15 minutes easily.
So, how are you supposed to do suicide sprints? First of all, you need to find space where you're gonna perform them. Ideally, it would be a space that's about one hundred feet long. That accounts approximately to the length of a basketball course. The next step is to set your markers. As this exercise involves sprints over progressively-increasing distance, you need to set the markers so you will know when to stop and come back to the starting position. And when you're ready it's time to start sprinting. Make sure you have the right equipment for running, like running socks or running jackets.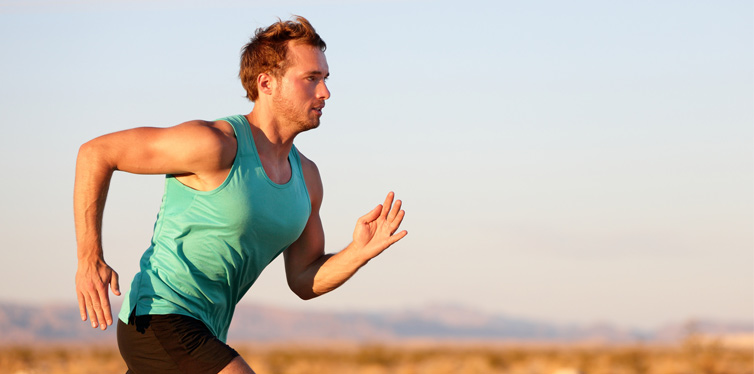 8. Mountain Climber
You don't need a mounting to perform this exercise. Think of the ground as your hill. The first thing to do is go into a plank position, as if you were getting ready to start with pushups. But, instead of moving your arms, you need to move your legs. Drive one of your knees toward your chest, bring it back to the starting position and do all over again but with the other knee.
The faster you do it, the more calories you're going to burn. But, apart from being a calorie-bring exercise, the mountain climber is guaranteed to do wonders for your abs. Actually, your entire core is going to work really hard in order to allow you to perform this exercise. Of course, your legs and arms aren't going to have an easy time either.
9. Cardio Gym Workout
Who says you can't get shredded in the gym? You just need to take a slightly different approach to weight workout. Rather than using heavy weights and pushing real hard, you should do the opposite. Do your regular gym workout with lighter weights and increased number of repetitions. And, most importantly, with only tiny pauses between sets. You can use adjustable dumbbells for this exercise.
This way, what you're basically doing is a high-intensity cardio workout focused on only certain groups of muscles. Even if getting ripped isn't your priority, doing this kind of weight workout can come good for you. A change of pace is good for your muscles, not to mention that it can make your workout more interesting. To avoid injuries, make sure you wear a weightlifting belt. And weightlifting shoes.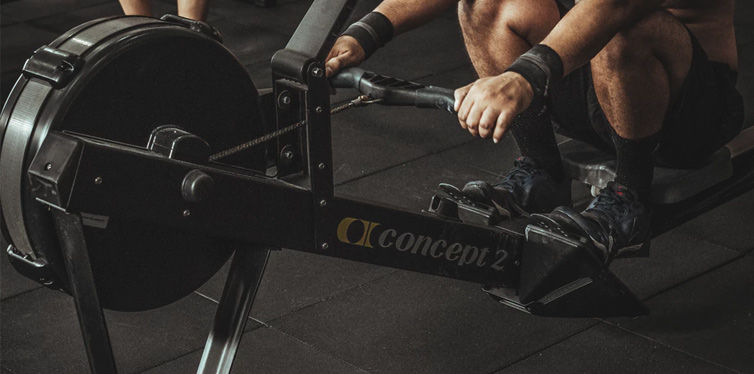 10. Swimming, Cycling & Other Aerobic Activities
You might not be a fan of running, but what you say about other aerobic activities? Swimming, cycling, rowing, climbing, all can be very fun, not to mention that they can help you burn a lot of fat. The best thing is that these aerobic activities can be performed outside, so you can breathe fresh air, get to explore new surroundings, etc.
To help you out with picking the best aerobic activity for you, here's a list of common activities together with the amount of calories they burn per one hour:
Cycling (~12mph) – about 500 calories per hour
Swimming – approximately 700 calories per hour
Ballroom dancing – 200-300 calories per one hour
Skiing – about 400 calories per hour
Hiking – about 400 calories
Rock climbing – 500+ calories per hour
If you're worried that these activities will make you feel bored, why not take someone with you? Having a workout partner is definitely a good way to battle boredom. Not to mention that you're going to give one another moral support. And if you're friends aren't too much of aerobic aficionados, maybe a better solution is to start playing some group sport, like basketball, soccer, volleyball, and so on.