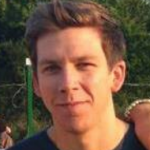 Benefits Of Balance Bikes
It's right of passage for little ones – that moment when they get their first bike and learn to cycle. It's not always a smooth path of course – we can all remember as kids the spills and tumbles we had before learning the art of the pedal. But once mastered, there really is no going back.
To set their youngsters on the cycle path, more and more parents are now catching on to the balance bike trend – a pedal and chain-less bike that even toddlers can learn to ride. Balance bikes are great fun in their own right and, when junior is finally ready to upgrade, can make the transition to a full-on pedal monster a breeze, without a training wheel in sight.
We take a look at the wider benefits of this new cycle of balance bikes for kids.
1. Easy To Get Up And Running
Tots as young as 18 months can have heaps of fun on a balance bike and that's because they are super-easy to use. There is only one thing they need to learn and that's to balance!
As balance bikes are up to three times lighter than a conventional starter bike with training wheels, they are also easier to maneuver, and junior is more than capable of handling one on their own. And, as they will be able to place their feet flat on the floor there is no real 'training' to get up and running – they simply need to push off, steer and go.
2. A Safer Way To Start Riding
Safety is paramount with your kids and as they start to get to grips with cycling, balance bikes are actually safer and more practical than tricycles or bikes with training wheels. Less awkward to maneuver and lighter to handle even over uneven surfaces, balance bikes will also give you as a parent, greater peace of mind. All your little one needs to focus on is balancing, rather than also pedaling so will be quicker to correct a possible tumble by putting their feet flat on the ground, making them much less likely to fall. And even if they do take a spill, there are no real sticky out bits (ie. pedals) that can catch them out. You can also buy balance bikes with basic hand-control brakes as well as steering limiters to keep them safely on the straight and narrow as they ride.
3. Build Balance And Coordination
The main skill your child will need to ride a two-wheeled pedal bike is balance. And this is where the balance bike comes in! But it is not just how a balance bike can get your little one pedaling sooner, it is also the benefit it can have on your child's overall strength and coordination. A youngster who regularly rides a bike has significant improvements in their all-round balance as well as their bilateral coordination, that is, both sides of their body. This in turn helps to build their motor skills and agility. And you just thought they were having fun!
4. You Can Skip The Training Wheels
Getting your little one started on a balance bike means they are more likely to be riding a pedal bike at a younger age than a kid who started off with training wheels. The reason is that junior will have instinctively learned to balance before they move on to the pedal bike, so all the initial hard work has been done. And it won't be long after they have cracked their balance bike technique that they will be itching to get on to a pedal bike variety. With the balance part boxed off, the fear and anxiety of a pedal bike will simply not be there and after a few practice runs, they will be pedaling their new bike like a pint-sized pro. No training wheels required.
5. They Make Confident Kids
With your tot getting up and running sooner on a balance bike, they will also be learning all the skills they need to maneuver, stop and steer they need as well as how to observe and safely ride. The result will be a happy, active, confident kid without the need to ride with training wheels.
This level of balance bike independence can only be a good thing, as it also fosters a desire in your kid to keep playing, learning and having fun. Without the restrictions and awkwardness of training wheels, your little biker will be rolling free on his balance bike and having a total blast. And come the time when he or she is ready to upgrade to a big kid's bike, with pedals and all, there will be no holding them back!
6. Convenient For Parents
Balance bikes are also a blessing for parents, as it takes the stress out of the transition to pedal power – and reduces the likelihood of tantrum and tears. And popping the littlest in your family on a free-wheeling balance bike means they can join in a family bike trip with the rest of you. And that gives you the chance to get some quality family time.
Balance bikes are also neat and compact, so they can easily be stored in the trunk of your car, ready to go when you get to the park. Plus, the fact that they are so lightweight, means you won't break out into a sweat if junior runs out of steam and you need to carry them both back to the car park.
7. More Economical
And to top off our list of balance bike benefits, they are most likely to save you money too. A good balance bike doesn't need to be expensive and will save you forking out for a transition bike when your child is ready to take on the pedal. There will be no need to buy them a tricycle or smaller bike with training wheels, you can just cut to the chase and get them the pedal-powered bike of their young dreams. Plus, as they are robust, you can then save your balance bike for the next in your brood or sell it on. There are always little kids out there, ready to discover the joy of the balance bike!
Sources:
How To Teach Your Tot To Ride A Balance Bike – Cycling UK