GearHungry may earn a small commission from affiliate links in this article.
Learn more
Workout Gear For Travel
Travelling is undoubtedly a lot of fun, but it can also lead to temptation to overindulge on food and drink. Long days of lying on the beach combined with nights in the pub and snacking on delicious local cuisine can cause the pounds to pile on and before you know it, you're coming home with a waist two sizes bigger!
However, you can give yourself a bit more leeway on your next trip by packing a few key pieces of easy to carry workout gear that won't take up your entire suitcase but will help you to stay lean as your travel. Just a few essentials will help you to stay fit and toned so that you can get even more out of your trip.
So, read on, and find out more about how you can combine working out and travelling with some top tips for the key items you need to train on the go so you can stay fit and healthy while seeing the world.
Although taking your treadmill with you is clearly out of the question, there is plenty of portable equipment that you can pop in a bag and use on the road so you can stay in shape and at the peak of fitness.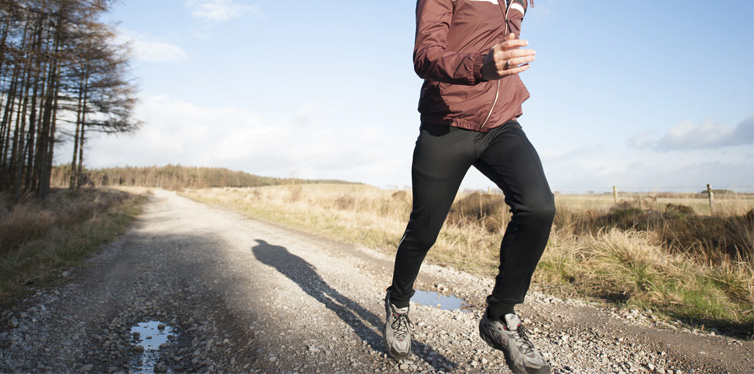 Why Take Your Own Portable Workout Equipment?
If you're wondering why on Earth you'd want to load up your bag with fitness gear, rest assured that nothing on this list is going to take up a lot of space. Nobody wants to have to pay extra for oversized or heavy baggage, and with the strict restrictions on cabin baggage these days, it's harder than ever to take everything you need with you. All of the items we suggest can easily be taken along in a small piece of carry on.
As another added advantage, you won't need to fit in your workout regime around the hotel gym's opening hours or pay out for a leisure club membership. You'll be free to workout at any time and in any place without having to worry about fitting your exercise into your daily schedule, and as an extra bonus, once you've made the investment in these key pieces they'll last for years.
Ankle And Wrist Weights
A super easy way to add a little extra resistance to your workout, ankle and wrist weights will hardly take up any space in your backpack and are light enough to take anywhere. Whether you roll them up and tuck them into your running shoes or whether you lie them flat between layers of your workout clothes, these easy to wear weights will help you to shed the pounds and sculpt your physique while you go for a walk or a jog along the seafront.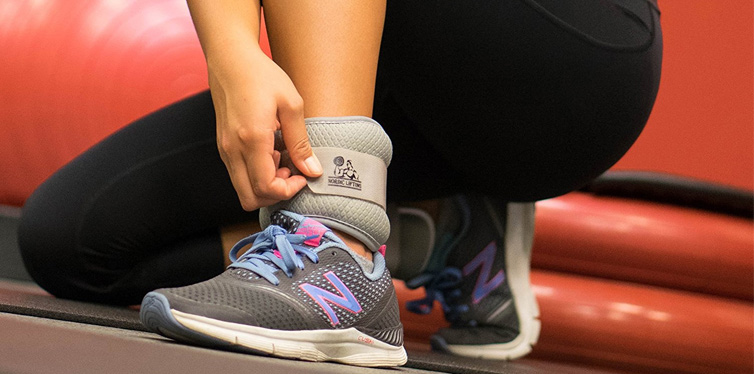 Gym Bag
If you're looking for the ultimate piece of carry-on luggage, a gym bag could tick all the boxes. Big enough to store all the essentials together with your workout gear, many of the best gym bags on the market today are super-lightweight and easy to carry so you won't feel like you're hauling the entire gym around with you. Also, as many have separate compartments, it couldn't be easier to organise all your items and equipment.
Protein Shaker
Get even more out of every workout with a nutritious protein shake. You can easily make your own on the move and carry it everywhere with you with a portable protein shaker that you can pop in your bag and take out on the road. With their handy sports bottle-style design, these shakers are the ideal way to stay hydrated on the go without spills or leaks since they can perform double duty as a convenient water bottle.
Sports Watch
A multifunctional choice for when you're out and about, a great quality sports watch won't just tell you the time, it'll keep on top of your vital workout stats too. Measuring your heart rate, calories burned and distance travelled, it's the ideal companion to your holiday treks and as many are water resistant and durable, you won't need to worry about damaging them accidentally on your holiday. Wear it at all times, whether sightseeing or swimming in the pool.
Adjustable Dumbells
While dumbells might be off the agenda if you're travelling by aeroplane, if you're planning a road trip, they're the ideal gym accessory to put in the boot of your car, or even under the seat. Compact and easy to fit in small spaces, adjustable dumbells give you great variation in your workout.
They do what it says on the tin, so you can adjust the amount of weight to suit your individual needs and the needs of your workout. Available in a choice of styles and shapes, this space saving workout solution can easily be taken on holiday with you to further your fitness regime.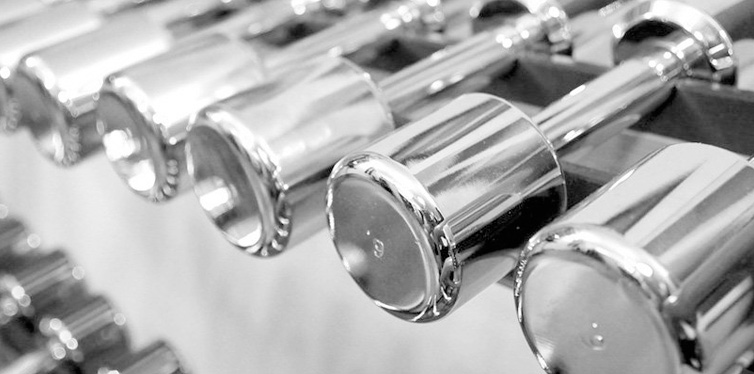 Weighted Vest
When you're packing your clothes for your holiday, there's an extra item that you should consider putting in the suitcase. Yes, you may well need shorts, t-shirts and swimmers for the beach, but a weighted vest could be the ideal addition to your holiday wardrobe.
Simply put one of these on before you go out for a walk or a jog in your holiday resort and you'll get double the benefit, since a weight vest maximises your muscle growth and helps to burn more calories from the same amount of exercise. This easy to wear piece of exercise gear won't take up a lot of space in your luggage and won't weigh so much that it swallows up your entire baggage allowance.
These are just a few of the key pieces of workout equipment that you should consider taking on holiday with you. It couldn't be easier to stay fit and healthy on the road if you take these fitness essentials on your next trip, and you'll come home looking fitter and leaner than ever – a good excuse to have one more ice cream!
Sources
The Go-Anywhere Gym Kit Essentials, Men's Journal