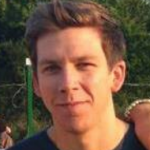 Keto Diet Benefits
The Keto diet was first introduced in the 1920s but since then it has gained much traction and it is currently one of the more popular eating plans making rounds – and for good reason.
Following the basic principles of a:
High-fat;
Medium-protein and;
Low-carbohydrate intake.
The dietary requirements of the Keto plan remain uncomplicated and extremely effective.
Not only has this diet proven to work for weight-loss and to encourage well-balanced eating, but it also has the following benefits:
1. Cravings Will Be Reduced
One way to stop indulging in sugary treats and high-carb meals is to stop eating them altogether. Yup, the less we eat of something, the less we crave it.
Low-carb eating leads to an automatic reduction in appetite. Instead, with keto snacks and meals, you can load up on proteins and healthy fats to ensure that you feel fuller for longer – which once again reduces the need for that iced-donut you had previously been craving.
2. Your Energy Levels Will Increase
When one first starts the Keto diet, it's not uncommon to feel more sluggish than usual. This is because your body is working hard to adapt to its new eating routine and is making the switch from burning glucose to burning fat (this process is called ketosis).
Once you have been diligently following the plan for a few weeks and almost eliminated sugar, however, you will break through this phase and your body will have adapted to its new lifestyle. You will be fuelled by fat instead of sugar and this means that your energy will be more potent and will last longer too.
3. Feelings Of Anxiety And Depression Will Be Reduced
While these findings are not yet set in stone, many studies show a strong indication that the Keto eating plan helps to reduce anxiety and depression. The findings suggest that the intake of healthy fats and very little sugar encourages brain functionality and helps to protect the nervous system.
4. The Diet Protects Against Type 2 Diabetes
Essentially, this diet encourages you to cut your daily carbohydrates to less than 20 grams. When it comes to individuals who have been diagnosed with type 2 diabetes, this may help them to manage their condition.
5. It Promotes Liver Health
If your doctor thinks that you might be at risk of developing liver disease, you might want to consider following a Keto-friendly menu.
Unhealthy fats tend to accumulate in the liver, often causing prediabetes and type 2 diabetes. Since the Keto diet follows a plan that endorses healthy fats with the intention of burning them up fast, you can help to keep your liver free from the harmful alternatives.
6. You Can Enjoy A Good Night's Rest
Just like Ketosis can re-energize you, it also helps you to improve your sleep hygiene and have nights of blissful and uninterrupted sleep.
You might toss and turn when you first start the diet (while your body adjusts to its new routine) but once you're in full swing, you are very likely to experience a deep and relaxing sleep every night.
7. It Can Boost Heart Health
You'd think that since this is a high-fat diet that it would have more of a negative effect on your heart. The fact of the matter is, however, that the suggested healthier fats of the Keto diet help to reduce heart disease.
This is because low-carb foods increase the size of "bad" LDL particles that are responsible for causing cholesterol. The larger particles are associated with a lower risk of heart diseases, as opposed to the smaller particles that form from unhealthy fats.
At the same time, a low-carb meal plan will also reduce the total number of these particles in your bloodstream.
8. You'll Have Better Thought Processes
Yup, you will definitely be smarter and wittier than usual.
Sugar might taste good but it certainly doesn't keep your brain running on top form.
A Ketogenic diet will ensure that up to two-thirds of the brain's energy will come from ketones. It only makes sense that your brain will run better when fuelled by healthier "real" food sources instead of meals that are mainly made from processed ingredients.
9. It Can Help To Lower Blood Pressure
High blood pressure (or hypertension) can be the root of many diseases and in worse case scenarios, it can lead to heart and kidney failure.
A Keto diet keeps carbs to a minimum and this has proven to be an effective way of lowering blood pressure and reducing the onset of diseases and organ failure.
10. Possible Cancer-Fighting Properties
Cancer cells flourish in environments that are high in blood sugar and insulin. Since Ketosis works on reducing the body's intake of sugar, you create a healthier environment that allows cancerous tumors to grow at a slower rate – or sometimes not at all.
Essentially, Ketones provide your body with the resources it needs to keep moving without feeding any tumors at the same time.
The Bottom Line
The Keto diet has been around for many years and there is no denying that the overall health benefits are very real.
Not only will following this meal plan improve your cholesterol, blood pressure, and blood sugar-levels but it will also subtly diminish your appetite, encouraging weight loss and lowering your triglycerides.
It's just a win-win solution!
* As a side note, please remember that before you attempt any diet, you should consult with a qualified dietician or your General Practitioner. He or she will help to establish which diet is best for your general health, ensuring that your body will adjust to the new changes seamlessly and without any negative side-effects.
Sources:
10 Unexpected Health Benefits Of The Keto Diet – Reader's Digest
10 Health Benefits Of Low-Carb and Ketogenic Diets – Healthline