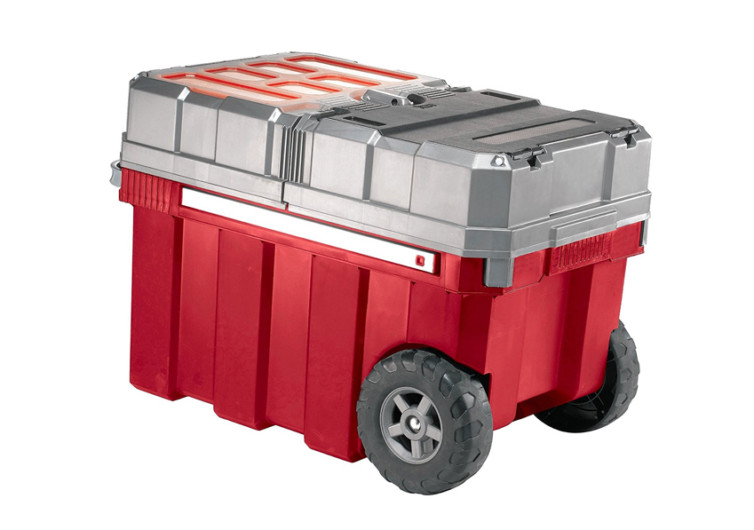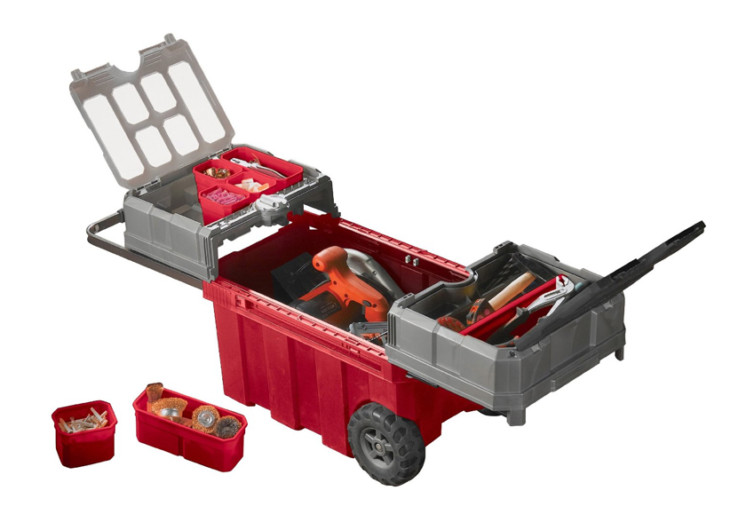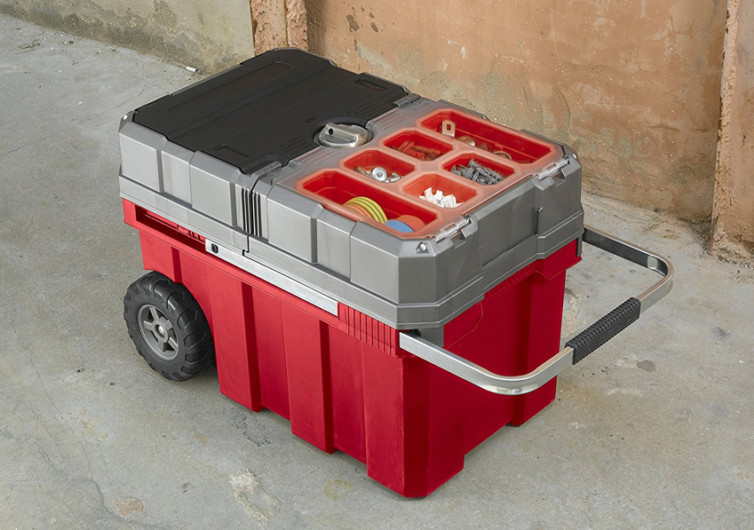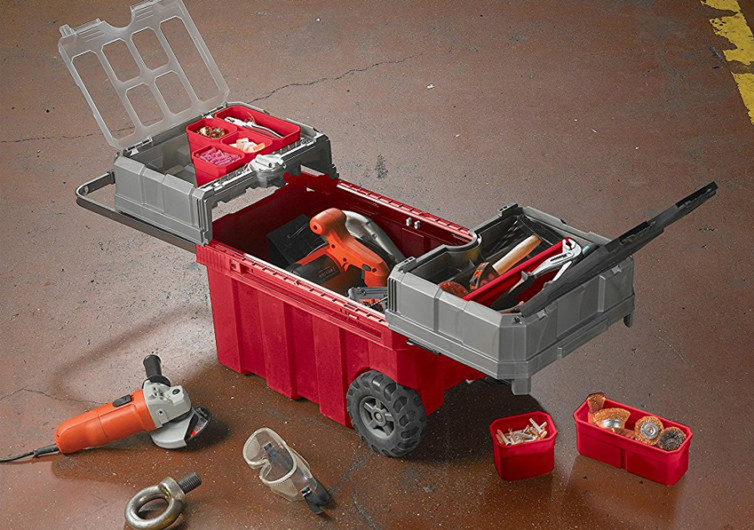 Support us! GearHungry may earn a small commission from affiliate links in this article.
Learn more
Keter Rolling Tool Box Organiser
Conventional toolboxes can be exceptionally heavy that they can break your back every time you have to carry them from one work area to the next. With the Keter Masterloader transporting or moving your tools, regardless of how many they are or how heavy the cumulative weight is, is made superlatively easy with its two large, heavy duty wheels, an extendable handle, and a storage compartment that is designed like no other conventional tool boxes.
The Masterloader has a deep storage compartment for handling larger tools. It comes with two sliding top storage compartments that feature organizers and dividers. The sliding design of the storage compartment is very different from the folding design of conventional toolboxes. There's no need for lifting the compartment as one can easily slide it towards the side. The Masterloader comes with a unique and secure centralized twist-lock mechanism, too, which you can keep locked with your very own padlock. It's the perfect solution when having to move your tools some considerable distance or for more secure safekeeping. The entire system can easily handle up to 66.15 pounds of combined weight.
Say goodbye to back-breaking tool management. Say hello to Masterloader's unique rolling solution for all your tools management needs.