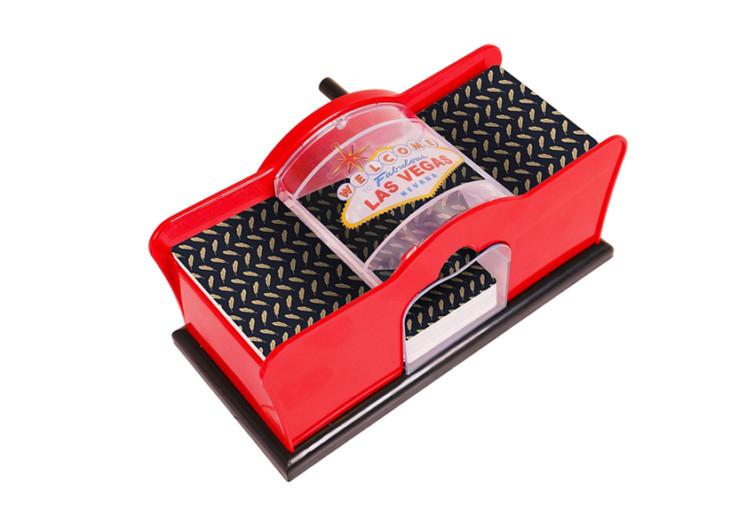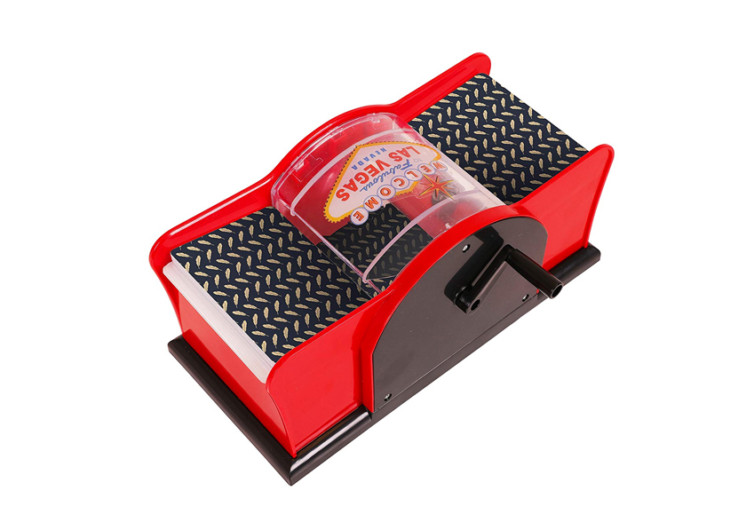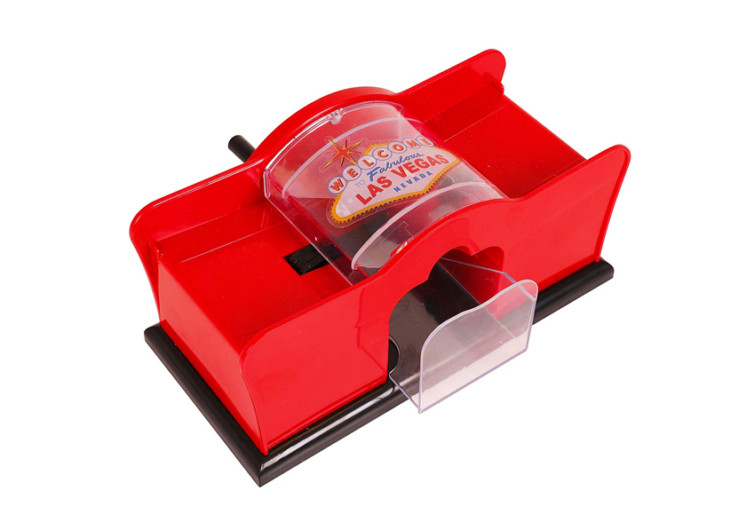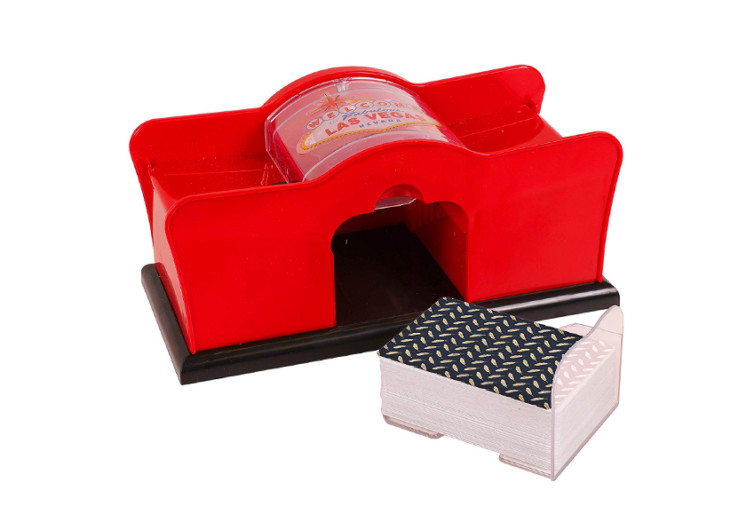 GearHungry may earn a small commission from affiliate links in this article.
Learn more
Kangaroo Card Shuffler (2-Deck) for Blackjack, Poker
No card dealer can ever come close to the efficiency and precision of the Kangaroo Card Shuffler. This is a small gadget that can make any card game more interesting. You can be sure that your cards get shuffled in the right way. This can ensure a more even playing field among card players.
This card shuffler from Kangaroo can shuffle two decks of cards at the same time. It is a great solution when you have several tables at home with players waiting for their cards to get a good shuffling.
The device is very easy to operate, too. It comes with a lever that you can use to crank the device by hand. While some people may find this a drawback, one can look at it in terms of energy savings. There are no batteries to worry about or a rise in your electric bill. The hand-cranked design of the Kangaroo also translates to better portability. You can bring it to the office, to the park, the beach, or anywhere else you feel like having a game of cards.
The crank mechanism is quiet. This is not surprising, since there are no motors that will run the card shuffling operation. You can play cards while the rest of your household is in deep slumber. You will never awaken them with the noise coming from the device.
If there is one feature that is quite a bummer for many people, it would be the plastic construction of the card shuffler. It does feel cheap. On a more positive note, you will be glad to learn that Kangaroo uses only high-quality plastic materials in the construction of its card shufflers.
The Kangaroo Card Shuffler is a very simple device that can take the hassle of card shuffling from your hands.