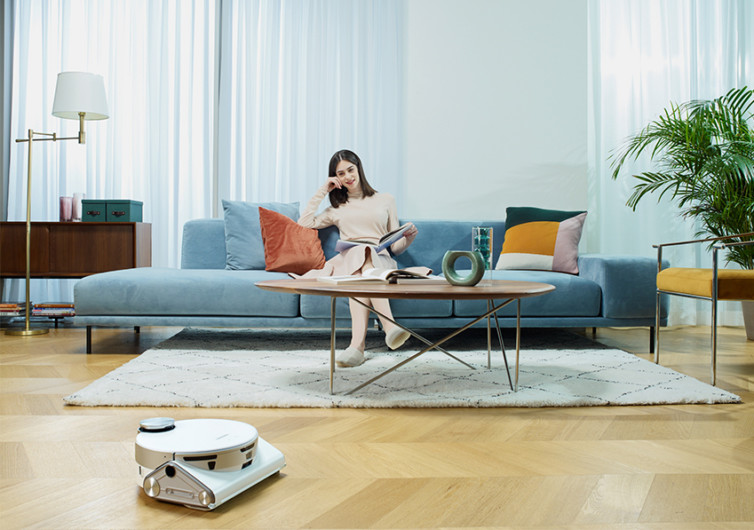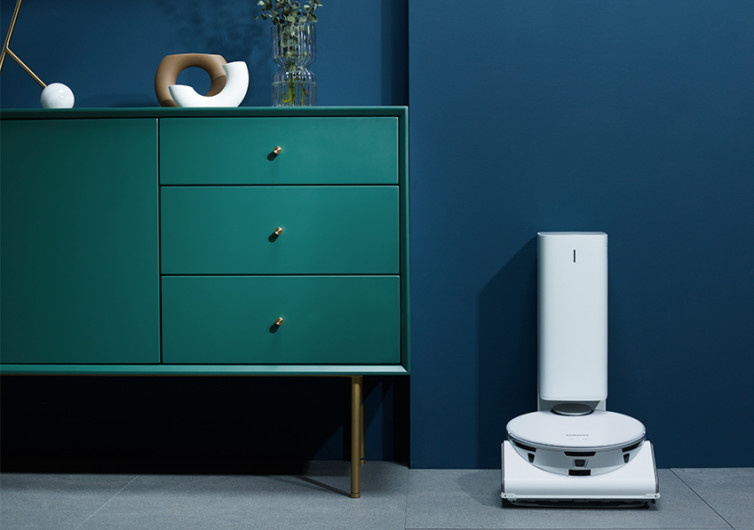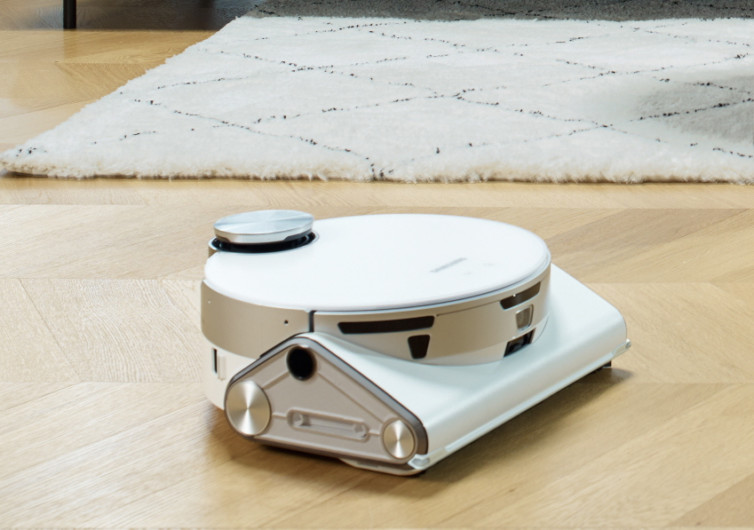 GearHungry may earn a small commission from affiliate links in this article.
Learn more
Samsung JetBot 90 AI+ Robotic Vacuum – Learns Your Dirty Habits
In science fiction from the Atomic Age, automation fascinated the world's most imaginative writers and audiences. The idea of delegating tasks to robotic assistants captivated masses whose lives were controlled by repetitive household chores. The likes of robotic vacuum cleaners would free humanity from our tiresome servitude to our own comfort.
Sound familiar? It should. In this case, sci-fi has already become a reality. Robotic vacuum cleaners might be pedestrian by now, but Samsung has taken a quantum leap in the category. The JetBot 90 AI+ is the world's first smart robotic vacuum.
AI-Powered Prowess in a Robotic Vacuum
The JetBot 90 AI+ utilizes Intel's artificial intelligence technology to clean your home with the same care you would exercise. Where other robotic vacuums feel their way around a room simply by bumping into things, the JetBot 90 AI+ uses a suite of sensors to "see" details specific to your space.
Is that a chair leg or a top-heavy glass vase holding a houseplant? An object recognition algorithm helps the robotic vacuum discern the difference and averts catastrophe. What else is on the floor? Will the vacuum fit under the couch? Samsung couples a LiDAR sensor (similar to technology used in self-driving cars) with a 3D sensor to tell the JetBot 90 AI+ all it needs to know.
The vacuum deploys all this technology to generate a map of your space, which it then uses to navigate. It maintains a safe distance from fragile objects and lowers itself under furniture when needed. It even avoids situations likely to cause secondary contamination — ever leave half-full coffee cups on end tables or come home to discover your dog has apparently used her water dish as a wading pool? I do. The Samsung JetBot 90 AI+ comes equipped to prevent and contain messes — not make them bigger.
In the Palm of Your Hand
Samsung makes it easy to access the JetBot 90 AI+'s power with the Samsung SmartThings app. You can control your vacuum from anywhere with scheduled cleans and "no-go zones" (utilize this feature when, for instance, you're halfway through a puzzle or a board game on your living room floor). You can even use the camera to spy — er, check up — on your pets.
Brave New World
If you're interested in purchasing the next all-knowing automaton in the retro sci-fi fantasy that is rapidly becoming your home, keep an eye out for the Samsung JetBot 90 AI+ robotic vacuum. If I had one, I'd be editing that last sentence right now instead of getting up to vacuum the bits of the toy my dog just shredded.
---
Sources:
What is LiDAR? FAQ – Automate Your Life
The Basics of LiDAR – Light Detection and Ranging – Remote Sensing – National Ecological Observatory Network (NEON)