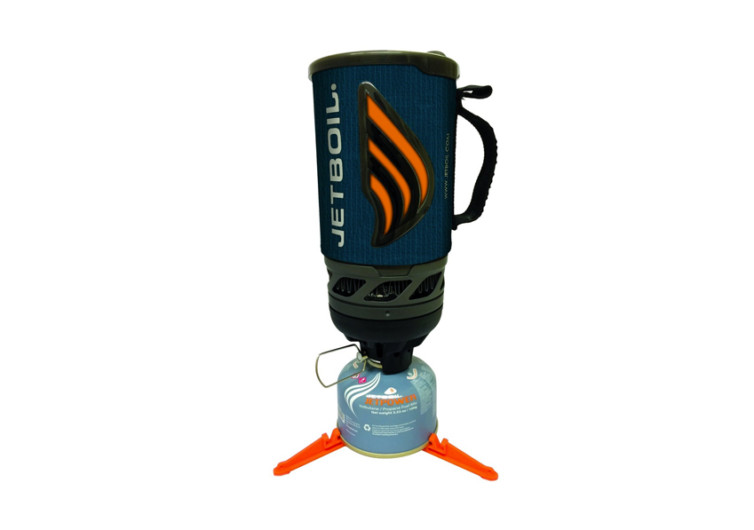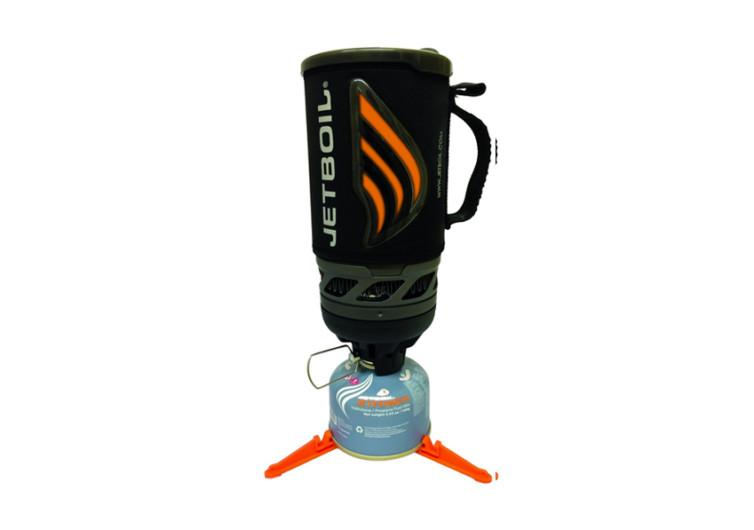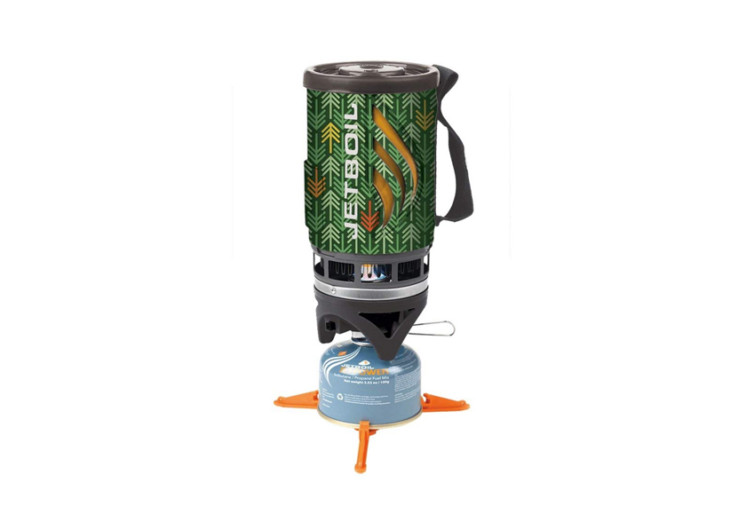 GearHungry may earn a small commission from affiliate links in this article.
Learn more
Jetboil Flash Cooking System
You don't need to be a renowned scientist to bring water to a briskly boil; even a 6-year old kid can easily accomplish the feat. But to boil half a liter of water within 100 seconds is simply unheard of. In a rare display of backcountry cooking ingenuity that features state-of-the-art energy-efficient and super-fast cooking mechanism, Jetboil's Flash is a one-of-a-kind contraption you'll never want to leave at home every time you head outdoors for that great adventure.
Featuring an innovative FluxRing cooking cup that is as neat as it is efficient in boiling up to 10 liters of water on a single 100-gram can of JetPower, the Flash is every outdoor adventurer's ever-reliable system to get that piping hot coffee or tea in less than 2 minutes. The raw thermal efficiency of the Jetboil Flash means you get to enjoy a full half-liter of boiling water in just a minute and 40 seconds. That's even faster than having to brush your teeth.
Now, half a liter should already be enough to give you 2 to 3 cups of boiling hot, deliciously flavorful coffee. And if you're thinking of getting a warm bath right in the middle of nowhere, you're more than welcome to try as the Flash comes with a 1-liter capacity container that should be briskly boiling within 3 minutes and 20 seconds.
Too bad the Flash only works for boiling and nothing else. On that note, you can always get compatible accessories such as the FluxRing Fry Pan, a Coffee Press, and the FluxRing Cooking Pot. Now you can turn your Flash system into a miniature fast-food kitchen that can easily churn out delicious recipes within minutes. There's no need to keep the fire burning that long since the efficient transfer of thermal energy from the fuel source to the FluxRing makes sure you get your meals ready in a fraction of the time of normal cook
ing.
With thermochromatic technology adding to the appeal of the Jetboil Flash, it's quite understandable why outdoor adventurers would happily swap their bulky outdoor cooking gear for this nifty device.
You May Also Like: 10 Best Camping Stoves For Outdoor Cooking in 2018